5B's Blog:
5B are Beautiful, Brainy and Brilliant!
Advice for Aztec Presentations
Published Wednesday, October 27, 2010.
Last updated: Thursday, October 28, 2010
It's about topic of your choice, based on the model you have made. For example, if you have made a temple you could talk about Aztec religion, gods, or sacrifice. If you have made a headdress you could talk about The Great Speaker. We do not need to hear about how you made the model! This is a showcase for your Aztec learning, not your model making skills.
It's an oral (spoken) presentation to the class.
You need to talk to the class, not read to us! You can have notes to help you along, but aim to NOT read directly from them. This is easier if you practise and really understand what you are saying.
Length: 3 minutes long. A little bit shorter or longer is fine, but aim for three minutes.
PRACTISE your presentation, especially to an audience. Ask your practice audience for feedback, so you can improve your delivery.
You need to be as SMOOTH as you can manage. Yes, you will be nervous. Lots of practice helps!
SLOW DOWN! Yes, you will be nervous. Lots of practice helps!
Minimal visual aids. We don't NEED lots of visuals. This task is about you talking. You will have a model already. If you want to use a PowerPoint, or a poster, well, great! BUT, the FOCUS IS ON YOU SPEAKING! Visuals should be used to SUPPORT what you SAY. What you SAY is KEY!
You will be giving you feedback both on the content (information) and the delivery (speaking) of your presentation.
AIM HIGH!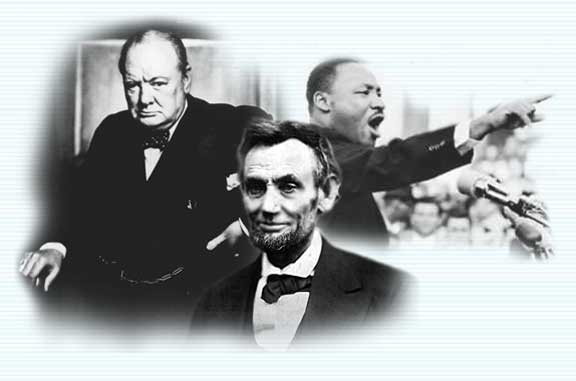 ---
------------ no comments -----------
Year 5 Aztec Home Learning Project
Published Sunday, October 03, 2010.
Last updated: Sunday, October 03, 2010
Starting Monday 4th October. Projects due in on Monday 8th November.
There is a lot of information here! We will be going over this in class
Two projects from last year......
For the next four weeks, Monday and Wednesday home learning should be spent on an Aztec project. Nothing else will be given on these days. You will still have Maths and Thursday Literacy learning to do.
You will need to use your time wisely, first of all have a think about an area of Aztec life that interests you, and what project you think you will enjoy getting involved in. The Snaith primary school website is a good place to start your research.
http://home.freeuk.net/elloughton13/aztecs.htm
A headdress and talk about The Great Speaker
A model and talk about The Temple Mayor
There are two options. The first is .....
Make and Talk
The following options are all art and craft activities that focus on an area of Aztec life. If you choose one of these you will need to spend some time making and some time getting ready to talk to the class about what your model tells us about Aztec life. Do not focus on how you made it, (although this of course will be very interesting!). You could present to the class with the help of a powerpoint or a poster, but you don't have to. The most important thing is that you are ready to talk to the class about an aspect of Aztec life for three minutes. You will need to spend time researching your chosen area, and you will need to prepare and practice the talk. Choose one option from the list below. If your have your own idea for something different check with me first. A good model with a presentation for the class should take about four weeks. We will be giving you tips on how to do a good presentation over the next few weeks in class.
Make a model of the Aztec capital city, Tenochtitlan.

Make an Aztec head-dress like one that would have been worn by the Aztec ruler, The Great Speaker.

Make a model of an Aztec temple.

Make an Aztec warrior's helmet like one that would have been worn by a jaguar or eagle knight.

Make a model or cut out with a traditional Aztec costume on.

Make a mask of an Aztec god.

Make a model of an Aztec priest knife (that would be used for human sacrifice).

Make the Aztec board game Patoli.

Make a model of an Aztec musical instrument.
Some of you might want to work on these projects independently and some of you might have parents who want to get involved. Both are good ways to work, and as long as you have taken care over your projects I will be proud of what you produce, whether you have had any help or not. If you want to work on a project in pairs we will need to think carefully about how we are going to organise this. Let me know straight away if you want to do this. You will have some time in class over the next few weeks to research and work on your projects.
Shorter Tasks
You may not want to take on a making activity. If so you can choose from one of the options below. I would expect four of these to be completed over the four weeks, but of course if you want to you may do more. These will also need to be shared with the class. If you chose to do the shorter tasks you must keep them together in a folder or scrap book. Any writing can be word processed if you want and try to present it as creatively as you want.
Create an Aztec word search or crossword.

Make an Aztec quiz for the rest of the class.

Make an Aztec codex that shows a part of Aztec life. A good idea for this could be the founding myth of the city of Tenochtitlan.

Write your own Aztec myth.

Create a poster about an area of Aztec life.

Write a newspaper report on a human sacrifice.

Design a tourist brochure on the Aztec Empire, use pictures and be persuasive in your writing to encourage people to visit.

Write a biography of the Aztec Great Speaker, Montezuma II or Hernando Cortes, the Spanish conquistador.

Imagine you are an Aztec child. Write diary entry describing your day.

Imagine you are a Spanish soldier. Write about your impressions of the Aztec people and the city of Tenochtitlan.

Write newspaper report about the invasion of the Conquistadors. Use pictures and photos to embellish.
After your projects are due in we will have time over the following few weeks to share what everybody has learnt with the class.
I hope you enjoy finding out about Aztec life for yourself at home, and talking about it with others at home to help you understand more.
Good luck!
---
------------ no comments -----------