We Are 5M!:
5M, we are meteoric!
Books, a compass and a matrix.
Published Monday, September 02, 2013.
Last updated: Friday, September 06, 2013
ECA confirmations TODAY
Bangkok Patana Annual Fun Run is taking place on Sunday 29th September. You can register by collecting an Entry Form from the Primary Office or Reception today!

Last week at the Year 5 Parents Meeting, many of your parents asked for a list of recommended books for 9-10 year old.
Here it is!
http://www.patana.ac.th/UploadCentre/Staff/BEHA/Year_5_Reading_Recommendations.docx
Remember, reading every day is SO SO SO important to your development as a learner. Non-fiction is great for finding out about the weird and wonderful world we live in, but reading quality fiction (stories) is how you learn how good authors use their imaginations and where you will pick up new words and phrases to use in your own writing.
Keep recording your daily reading in your reading diary, and bring it in every Wednesday, so I can check what and how much you are reading each day. Remember, a quick flick through an information book or a five minute read of a favourite picture book does not need to go into your reading diary, the pages you have read of your fiction book does.
This list is just the 'tip of the iceberg' really. There are many, many more fantastic books out there. Please share your favourite books (one book or a series) as a comment at the end of this post.
Happy Reading!
Have you wondered?
During itime you can answer a question that interests you!
We will also use the ipads and the APP solar walk...it is in 3D!
Our Literacy Learning wall is growing!
We compared and contrasted.
We spotted patterns in the myths
We will begin to plan our own
What will you create?
Rain? Clouds? trees? Thunder? Mountains and valleys? Ponder!
We have been mentally adding and subtracting.
Which method do you prefer?
Some methods are better for some calculations!
Delightful poems about YOU!
Hiiiiiii YYYAAAAAAAAAAaaaaaaaaaa
How does science affect our understanding of our place in the world?
This connected Learning wall is growing with home learning explanations and diagrams, wow Midori you're an artist!
We all understood it from your clear , labelled diagram.
There are photos of us representing the layers of the Earth.
The eggs and smell have disappeared but your learning is recorded :)
Great reward time plasticine models!
Are YOU the next Nick Park?
DID YOU STAND ON YOUR CHAIR AND SCREAM
We set our NEW BULLSEYE targets today...will you achieve them?
What did you challenge yourself to do?
Will you be able to scream next week?
We set our bullseye targets
We used the IB attitudes
We want to raise our standards
By next Monday I will…….
Reading every night, guided reading manners, library books

Principled…break time behaviour, behaviour in other classes eg Thai

Risk taker, vocabulary, sentence openers,

Knowledgeable spelling book, learning wall, maths, connected learning, blog

Home learning…complete, 20 mins, quiet, best of my ability

Open minded, sitting girl/boy, Polite, ECA

Thinker, ask questions, active learning.

Communicator, paired work, group tasks, speaking to the class.

Reflective, PMI my work, choose what I am best at, look at a task, what could I do better?

Caring, help, monitor job, family

Balanced, h/w completed well, fun, ECA and reading.

Independent learner? ACTIVE.
Will we disturb Mr Ben next week?
Can I use a compass?
We will learn how to use a compass in art and use this skill to draw an accurate labelled diagram of the Earth
It is harder than it looks
TOP TIP: hold the top! Or, hold the the point arm of the compass
When we had mastered this new skill we added tone (light and dark) to make our planets or bubbles 3D
It was a tough but fun challenge
I can draw a circle with a compass, can you? Rate yourself!
Where is the light?
Which is the dark and light sides?
SQUINT
Nice perspective!
SQUINT! Blended tone?
Well done Molly ;)
LITERACY HOME LEARNING
due Thursday
Use your senses, similies, a thesaurus and your creative juices to conjure up delightful space sentences and phrases.
1. word shower
list and record in 5-10 minutes all the rich and beautiful words you can to describe our universe.
eg; silence, black, icy, suspended, still....
2. construct sentences
Start each sentence differently, SCAV! Aim to use your word shower words in 4-6 sentences.
eg; Silently, stars were hanging, suspended in the thick black sky.
Like sweet candy floss, clouds protected the planet.
3. Reflect
Any editing required?
LOOK AT THE PHOTOS FOR INSPIRATION!
Even though the galaxy....
Gracefully, the moons....
Peacefully, .....
Desolate and lonely......
probe, red dwarf, red giant....
Cloud, craters, moon, sun
feeling tiny,.....
Delicately.....
Because the sun....
Blinking.....
twinkle, sparkle, majestic.
QUIZ http://www.myschoolhouse.com/courses/O/1/69.asp
Beat 169 minutes, 90% 1 try!
DESIGN AND TECHNOLOGY
Can I use tools and new skills to create an orrery?
HOW WILL I DO THIS?
What did khun Vutty teach us?
How will I be safe?
What will I need?
What tools will I use?
I will mark the wood to be precise, to be exact
HORIZONTAL!
HAIR TIED BACK
USE with a teacher close by
WHAT IS YOUR READING GOAL?
Here is the matrix for our 'Out of this World' home learning project. You need to choose a variety of activities to complete and you must reach a minumum of 60 stars in the five weeks allowed.
http://www.patana.ac.th/UploadCentre/Staff/BEHA/Out_of_this_World_Home_Learning_Matrix.docx
You can use every Wednesday home learning time to work towards 60 stars over the next five weeks. We will be expecting your final pieces (in a nicely decorated folder or scrap book) by Friday 4th October.
Plan your time carefully. Speak to your parents about which activities would be a good idea to get involved in. If you have additional spacey ideas for things you could be leanring about at home, check with your teacher first.
You do not have to bring something in every Friday (some things may take you more than a week) but I will be checking weekly what you are doing at home, and if you are on track for 60 stars.
Good luck on your mission and have fun!
A Solar System mobile using painted eggs??
EXAMPLES
Maths subtraction Bingo
THE SUGGESTION BOX
Have you added anything?
IT WILL BE EMPTIED ON WEDNESDAY!
mum, dad, 3 children in the back
don't hold the pencil too tight or too low
posture is good :)
this presentation is excellent and shows you how to form your letters BUT it takes a while to load, PLEASE check it out!
http://www.communication4all.co.uk/PowerPoint%20Presentations/Letter%20formation%20cursive.pps
SOLAR WALK
Can you find out information independently?
It is 3D, could you navigate the solar system?
Could you see night and day?
In maths we explored squared numbers and their patterns and we playind Bingo!
1,4,9,16,25,36,49,64,81,100,121,144
Why are they called squared numbers?
We found some tables tricks
Which can you use proficiently?
Which table will you focus on on Friday?
TANGRAM morning fun
Some of us made a candle
some of us managed a cat!
In guided reading we focused on retrieving information, how are information texts organised to help us do this?
We found out about the moon.
The surface can be very hot 123C or cold -167C.
It isn't flat, why?
I feel the need for some SCIENCE!
HOW DOES SCIENCE AFFECT OUR UNDERSTANDING OF OUR PLACE IN THE WORLD?
Can I conduct a FAIR TEST?
Does a larger asteroid create a larger crater?
Make one small, one medium and one large asteroid out of plasticine out of three pieces of plasticine. Use double the weight of plasticine each time.
Drop each asteroid onto the moon's surface from a height of one metre.
Measure the diameter of the crater.

Repeat three more times and record your results.
Work out the mean diameter of the crater created by each
different asteroid.
Why does a scientist take repeated results?
How did you make the test fair?
What was kept the same?
Was our theory or hypotheses correct?
Asteroid

Diameter 1

cm

Diameter 2

Diameter 3

Mean average

(Add ÷3)

Small ball

Medium ball

Large ball
We discussed the idea.
The bigger the asteroid, the bigger the crater?
We predicted.
As a team we thought HOW
We made it fair
SAME height
SAME shape
SAME surface
SAME ruler!
SAME speed (drop not throw)
We repeated the diameter readings
We had fun
We worked together
We collected reults and worked out the average
We were fair, the only thing that was different was the size, these are variables, things you can vary or change
Next time we could investigate
different heights, materials or shapes but can we make it fair?
My Maths group....practice your tables online!
Which multiplication table is your target?
Maths focus Groups today
Well done :)
Did you work on your multiplication target?
Could you prove you had got it?
Did you challenge yourself?
How are your mental skills and understanding of mathematical language?
Girls did you use the side field on Friday for football?
COSMIC comet!
We hope you felt proud, admired and respected
YOU ACHIEVED THE CLASS TARGET
YIKES
As promised the video...it may help your creation myth imagination, it may make you think about how science affects our understanding of the universe.
---
Out of this world!
Published Monday, August 26, 2013.
Last updated: Friday, August 30, 2013
Have you signed up for a
balanced selection of ECAs?
Sign up opens on Monday
Well done to everyone in my Mathematics group today - we had a great first lesson.
Did you enjoy your set?

Your home learning for tonight which is due in on Wednesday is to complete section B. This is consolidation of what you have been learning in class.
Prove you've got it!
Here is some interactive fun to to help you practice your multiplication facts if you have time to spare!
What is a myth?
Very ancient story with Gods/Goddesses that seeks to explain our world.
Let's talk about creation myths.
People across eras and cultures have come up with narrative to explain the world's (and universe's) creation.
How do you think the world was created?
Why might people have different beliefs and opinions?
Science vs religion
For your home learning tonight please rewrite these simple sentences using precise nouns and powerful adjectives. Please do this in your red literacy home learning books. Due back in on Thursday.
For example…….
The mountains rose high into the sky.
The immense and magnificent Himalayas rose into the sky.
The birds flew in the sky.

The river flowed over the land.

The trees covered the ground.

The sea lapped against the land.

People gathered together in groups.

Weather spread across the globe.
This should take about 15 minutes. Please spend the rest of the time reading and learning this creation myth:
http://www.patana.ac.th/UploadCentre/Staff/BEHA/How_the_World_was_Made.docx
Remember, you should be spending 30 minutes on your home learning, as well as at least 20 minutes reading. I would like you all to bring in the book you are reading at the moment and your reading diary tomorrow please.
Pangu and the Creation of the World
This myth is similar to many creation myths worldwide, in which the world is formed out of the body of the creator
In the beginning there was darkness everywhere, and chaos ruled. Within the darkness an egg formed, and inside the egg the giant Pangu came into being. For aeons, safely inside the egg, Pangu slept and grew. When he had grown to gigantic size he stretched his huge limbs and in so doing broke the egg. The lighter parts of the egg floated upwards to form the heavens and the denser parts sank downwards, to become the earth. And so was formed earth and sky, Yin and Yang.


Pangu saw what had happened and he was pleased. But he feared that heaven and earth might meld together again, so he placed himself between them, his head holding up the sky and his feet firmly upon the earth. Pangu continued to grow at a rate of ten meters a day for 18,000 years, so increasing the distance between heaven and earth, until they seemed fixed and secure, many miles apart. Now exhausted, Pangu went back to sleep and never woke up.
Pangu died, and his body went to make the world and all its elements. The wind and clouds were formed from his breath, his voice was thunder and lightning, his eyes became the sun and moon, his arms and his legs became the four directions of the compass and his trunk became the mountains. His flesh turned into the soil and the trees that grow on it, his blood into the rivers that flow and his veins into paths men travel. His body hair became the grass and herbs, and his skin the same, while precious stones and minerals were formed from his bones and teeth. His sweat became the dew and the hair of his head became the stars that trail throughout heaven. As for the parasites on his body, these became the different races of humankind.
Although Pangu is dead, some say he is still responsible for the weather, which changes according to his moods.
5M we are organised
You know where your learning goes at the end of the lesson
You know what to do after 1,2....
You know what to do when I say "STOP!"
Youknow what is in your toolkit and where you sit.
5M you are organised.
You are a great team
It is going to be an awesome year!
5M are 'Out of this World!"
On Wednesday we are launching our connected Learning theme.
There will be a big bang!
What dou KNOW already about the Earth, moon and stars?
who... where ....when ...why.... how.... could ?
We will add some wonders to our wonderwall and during itime you can research a question that particularly interests you.
What is the ISS?
Where is it?
What function does the ISS do?
Why have an INTERNATIONAL SPACE STATION?
What is the role of each country?
Independently, find out more about the ISS below...
Where is the ISS right now?
During itime today you will be given the opportunity to answer, research and enjoy finding out about something that particularly interests YOU.
I will show you how to effciently find answers to your wonders from the wonderwall.
We set our BULLSEYE targets today...will you achieve them?
What did you challenge yourself to do?
Will you be able to scream next week?
We set our bullseye targets
We used the IB attitudes
We want to raise our standards
By next Monday I will…….
Reading every night, guided reading manners, library books

Principled…break time behaviour, behaviour in other classes eg Thai

Risk taker, vocabulary, sentence openers,

Knowledgeable spelling book, learning wall, maths, connected learning, blog

Home learning…complete, 20 mins, quiet, best of my ability

Open minded, sitting girl/boy, Polite, ECA

Thinker, ask questions, active learning.

Communicator, paired work, group tasks, speaking to the class.

Reflective, PMI my work, choose what I am best at, look at a task, what could I do better?

Caring, help, monitor job, family

Balanced, h/w completed well, fun, ECA and reading.

Independent learner? ACTIVE.
Our class target!
Will Mrs M do a handstand?!
Monitors, we are responsible
We are growing in confidence and speaking to the class.
We are trying not to read power points but to ask questions and explain.
We are active learners. We want to learn and we are curious and independent :)
We had a WIZARD challenge this morning
We co-operated and everyone could share their ideas
It was tough and got our brains in gear
THE LIBRARY!
Choose a book that is the right fit.
Not too big and not too small!
We chose a balanced selection
We perused
We found our favourite authors
And took risks and tried new authors
We searched and reserved
We enjoyed
We are very lucky! There is something for everyone! Anyone going back at breaktime?
Bring your reading book to guided reading on WEDNESDAY and make sure your reading log is up to date.
Did you wonder and think were you curious?
WHAT DO YOU KNOW ALREADY?
What do you think?
Did you agree?
Were you persausive?
Working together on the true or false statements
HAPPY BIRTHDAY !
You remember the sign language?
The Twits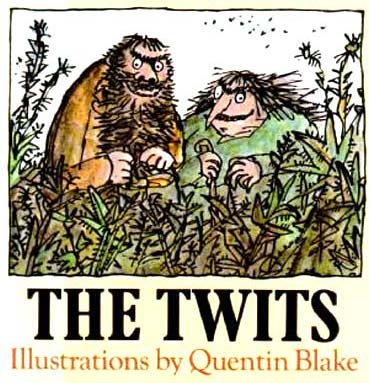 How do you outwit a Twit?
Mr. and Mrs. Twit are the smelliest, ugliest people in the world. They hate everything -- except playing mean jokes on each other, catching innocent birds to put in their Bird Pies, and making their caged monkeys, the Muggle-Wumps, stand on their heads all day. But the Muggle-Wumps have had enough.
They don't just want out, they want revenge.
THE BIG BANG!


The more pumps the higher it flew!
Did you predict how high?
Hope you enjoyed our Big Bang today!
To start our Out of the World theme we will be learning about the Earth, Sun and Moon, and the relationships between them. Follow this link to watch and play an interactive videos clip about the orbits.
http://www.bbc.co.uk/schools/ks2bitesize/science/physical_processes/earth_sun_moon/play.shtml
Try the quiz.
This is also cool.
http://www.earthsunmoon.co.uk/
Read the information here about why we have seasons.
http://www.woodlands-junior.kent.sch.uk/time/seasons.htm
We will be making Earth, Sun and Moon models. They will look like this. Hopefully!
Home Learning Wednesday 28th August
Due on Friday
In your general work books make notes (you could also use diagrams) to explain the two learning questions below:
Can I explain why we have day and night?
EXTENSION: Can I explain why we have seasons?
Getting ready
Aerodynamic?
Why did Mr Ben need to pump?
What forces were in action?
Watch it fly!
Who caught it?
Yoikes winner!
KS2 Assembly
Holly Steel!
Commitment
Perseverence
Determination
What did we learn?
Do the teachers need to persevere?
LIBRARY COMPETITION...Will you enter?
Be commited, be brave
TAKE A RISK!
MULTIPLICATION LEARNING FOR THE 5M MATHS GROUP During our focus session.
Group 1 with clme
Group 2 Mental maths
Group 3 Online tables practice.
Fridays circus will rotes so you will have 20 minutes on each station.
Cooperation, discussion,taking turns, planning!
Successful?
scale, labelled, creative?
YOU DECIDE :)
I loved how you reflected on them during the gallery, congratulations!
It was quite a unanimous vote
I am MOST proud to announce that Sophie and Aiden are our student council representatives.
WOW! You presented persuasive reasons this morning on why YOU would be great reps for our class.
You spoke confidently , clearly and with genuine determination.
I know you will enjoy it and will be great communicators!
Your first meeting is at 12. 30 in Miss Keri's room
---
3....2.....1....BLAST OFF!
Published Wednesday, August 21, 2013.
Last updated: Friday, August 23, 2013
10...9....8...7....6....5....4...3...2...1
WE HAVE LIFT OFFFFFF!
What a terrific start astronauts!
A brilliant first day in 5M, you were very well behaved, polite and enthusiastic!
I particularly enjoyed practicing your listening skills! Your actions to stop are spot on!
5M are out of this world!
Our mission is to enjoy learning and to raise our standards.
We are proud astronauts
5M
are.....

....magical

marvellous

mad

magnetic

mellow

messy

mighty

maximum

miraculous

mischievous

mysterious
meteoric!
Smart astronauts
1,2, I salute!
Oh golly!
Conscientious learners
Can you identify similes? Can you create exciting ones?
How can you improve a dull simile?
http://www.learnenglish.org.uk/CET/flashactivities/similes.html
enthusiastic learners
keen learners
happy learner
excited learners
curious learners
polite learners
DUMTUMS!
Date
Underline (with a ruler)
Miss a line
Title
underline
miss a line
start
Fabulous learners
A great learning environment
Which planet are you on?
SMILE! You're in 5M
How can I get your attention and focus?
ummmmm
Can you remember the actions?
hats

art shirts

water bottle

class target

smiles

pleases and thank yous

salutes for visitors!
You will be Swimming on Tuesdays this term (but not tomorrow) and will have PE on Fridays. Your PE teacher is Miss Lyndsey Fraser, lyfr@patana.ac.th
Your Teacher for Music is Mr Sharp mash@patana.ac.th
Your teacher for ICT is Mr Ian McDonald iamc@patana.ac.th
THE SCHOOL COUNCIL NEED
YOU!
Are you going to take the risk?
If you are interested in this prestigious position then please apply on Friday. You will be asked to give a short presentation on Friday so that 4M can vote!
You should be
be able to communicate with the class clearly
Do you want to make a difference?
GO ON HAVE A GO!
Reflect on your day.
Which bits did you enjoy? why?
How was lunch time?
Did you use your e-purse at breaktime?
Have the prices changed in the snack bar?
Who have you made friends with, were youa supportive buddy?
Was you day balanced?
WOW
Integrity and respect shown by a boy monk, we admire you.
Have you independently written on the Learning wall?
Be interactive!
A wish and measure for the end of the year!
Who will shrink and grow?
5M you are terrific!
Swimming on a Monday – all pupils to meet up the 25m pool, with their swim suit, goggles, swim cap and towel.
On Thursday we have Basketball on the hard court. Please bring P.E kit and trainers From Miss Fraser!.
We have been writing effective similes.
Did you sit on the author's chair?
We'll have a gallery tomorrow!
As proud as a footballer scoring the winning goal
As artistic as Monet with a blank canvas
As cool as an Tom Cruise in an block-buster action movie
As scared as a person drowning in Antarctic waters
Add a corker in a comment!
Aarav's Holiday space learning
http://www.patana.ac.th/UploadCentre/Staff/CLME/Space_Project.1.ppt
---
Countdown to the academic year 10....9....8....7....6.....5.....4.....
Published Tuesday, August 20, 2013.
Last updated: Tuesday, August 20, 2013
Cosmic greetings 5M!
I hope you had a wonderful holiday packed with fun, rest, adventure and sleep because....
2013-2014 is going to be out of this world! Astronomical!
What did you do this holiday?
Where did you go?
What is your favourite memory of the break?
On a scale of 1 to 10 how excited about school are you?
Did you do anything for the first time?
Did you meet new friends?
I enjoyed playing, exploring and being an IB learner in Thailand and the UK. We know the IB Learner attributes but are you developing your IB Learner attitudes?

| | |
| --- | --- |
| Appreciation | appreciating the wonder and beauty of the world and its people |
| Commitment | being committed to their learning, persevering and showing self-discipline and responsibility |
| Confidence | feeling confident in their ability as learners, having the courage to take risks, applying what they have learned and making appropriate decisions and choices |
| Cooperation | cooperating, collaborating and leading or following as the situation demands |
| Creativity | being creative and imaginative in their thinking and in their approach to problems and dilemmas |
| Curiosity | being curious about the nature of learning and of the world, its people and cultures |
| Empathy | imaginatively projecting themselves into another's situation, in order to understand his/her thoughts, reasoning and emotions |
| Enthusiasm | enjoying learning |
| Independence | thinking and acting independently, making their own judgements based on reasoned principles and being able to defend their judgements |
| Integrity | having integrity and a firm sense of fairness and honesty |
| Respect | respecting themselves, others and the world around them |
| Tolerance | feeling sensitivity towards differences and diversity in the world and being responsive to the needs of others |
We appreciated new experiences and challenges.
We were enthusiastic about meeting friends and family
We were caring and showed empathy when we looked after a kitten
We played together cooperatively (most of the time)
We are tolerant of each other, most of the time!
We explored new places and we were curious.
We were respectful and always said "Please, thank you, and lovely to meet you!"
We were curious to find out how and where vegetables grew
We appreciated mummy's moustache
We used the ipad independently.
We cooperated, grew in confidence and loved the holiday.
WE LOVE LEARNING!
Even though I am a teacher, I still learn something new each day. We are all life long learners!
Thank you Keith for your postcards, I will share them at school. Did you use a letter box like this one?
Keith you're fabulous
Kipper is eager to learn!
The author's chair is waiting for you
Your toolkit is here!
You'll be able to assess your learning
Your books are excited about being used
Your pigeon holes are currently empty...but not for long!
Soon the Mathematics Learning wall will be full of your learning
The Literacy area is waiting for your ideas
Look carefully and there are wild animals lurking to meet YOU.
It is going to be a magical year, and the action starts now!
Are you ready for lift off?
---
Bye Bye :( I will spy on you 4M!
Published Monday, June 24, 2013.
Last updated: Thursday, June 27, 2013
It was lovely to welcome you all to 5M today.
I know you are going to be a fantastic class.
Our first curriculum theme is 'Out of this World'.
Read all about it!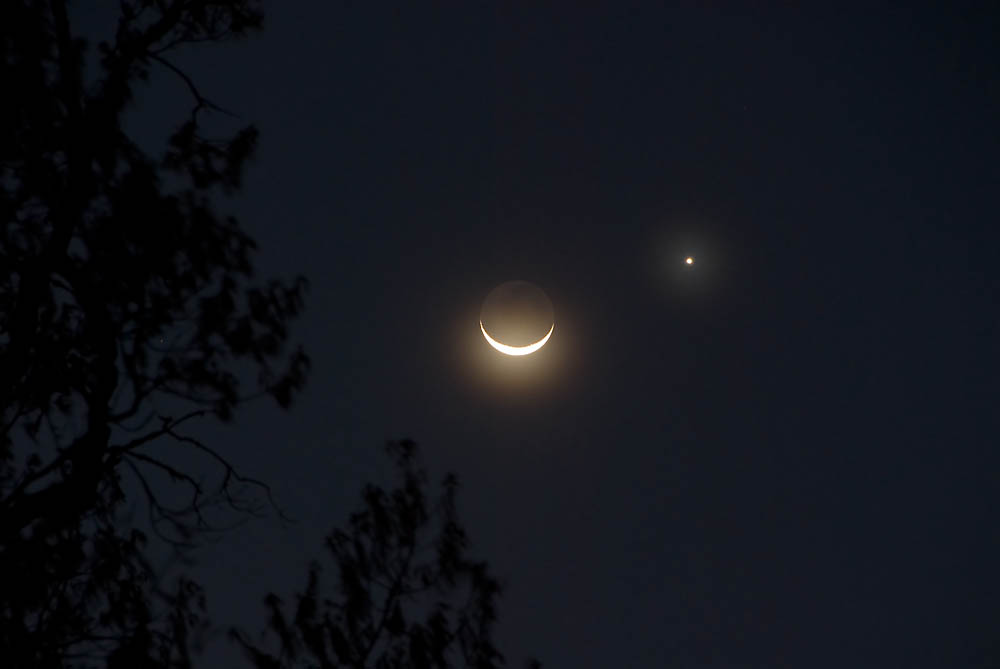 The more you know beforehand the more fun we can have in school.
Here are some links to get you going:
General space information:
http://www.woodlands-junior.kent.sch.uk/Homework/sspace.html
http://www.amnh.org/ology/?channel=astronomy&c#
Compare the sizes of the planets in the solar system:
http://www.messenger-education.org/Interactives/ANIMATIONS/Planet_Size_Comparison/planet_size_comparison_full.htm
International Space Station
http://iss.jaxa.jp/kids/en/index.html
I would love it if you send me a postcard from your holidays. Tell me all about where you are and what you are doing.
If you email me a photo of you on holiday I can post it on the blog the week before you come back to school.
My email is clme@patana.ac.th and my address at school is:
5M
Bangkok Patana School,
643 La Salle Road,
Sukhumvit 105,
Bangkok,
10260
Thailand
I hope you have wonderful holiday with your family and friends.
I am looking forward to seeing you fresh faced and ready to learn on Wednesday 21st August.
What information did you share about you?
Kipper came out of Mrs Measures' bag
And her lip gloss, (it is important to be elegant and sophisticated)
Diet coke and photos of her little boys were important too
A real MASAAI Spear...so don't be naughty!
There was a Space book too and Mrs M spoke about Space academy in the USA
WHAT A CHALLENGE!
Did you communicate well?
Did you give everybody the opportunity to share ideas?
Were you proud of your collaborating skills?
Did you listen to others?
Is the loudest person the one with the best ideas?
Did you persevere?
Was your tower successful?
Was your tower stable?
Could it withstand the hurricane?
(Mrs M's hairdryer)
Did you have fun learning?
August will be awesome!
I will REALLY miss 4M and I know you will miss Mr Potts.
Make the most of the time you have left in Year 4!
Party Party!
Cheers!
We are in our tip top party clothes
Happy Birthday
We ate 2nds and some of us thirds!
YUM YUM!
Nice drinks
And super desserts
Great company
Enough to feed the whole school!
Such fun!
Enjoy your memories Anya
It won't be the same without you
DANCE
THANK YOU They are fabulous
DANCE SOME MORE
DANCE
AND GET JIGGY
Hector's Art
Noah's art
games
skipping
yikes
gymnasts
swimming
sliding
fishing
noodles
inflatables
fun swim
gang
cheese
happy
lick
Such fun!
slurp
A cool way to end the day
WOW! WELL DONE YEAR 6, an awesome assembly and we are very proud of you all.
Good bye and Good luck
Congratulations...we are proud you enjoyed the enrichment session!
WOW!
A great end of Year Campus assembly!
Well sung!!
WOW!
A great end of Year Campus assembly!
Well danced!
---
Selling and Marketing
Published Tuesday, June 18, 2013.
Last updated: Monday, June 24, 2013
Do you need some new friends?
Would you like to be more elegant and glamorous?
Should you be more fashionable?
Then come to the YEAR 4 TRADE Fair!
It will change your life!
Stocks are limited so be quick!
Products are professionally made and priced within your budget
DON'T MISS IT!
JUNE 20th
Year 4 Trade Expo – Thursday 20th June – 8.30 to 9.10am
Year 4 invite you to share in the culmination of 'Business Matters'. The students will be displaying and selling the products they have designed and created. Please note that while you may be tempted to make many purchases in order to support your child's business, the products are only on sale to students. For a flavour of what is in store, check out our promotional trailer - http://www.patana.ac.th/Go/?To=584. The event will be held on the top floor of the Year 5/6 building. We look forward to seeing you there.
The Marketing Managers, Production manager and Finance managers for each company have made a flyer promoting their product.
It had to have these features to meet the Success Criteria
The Design Manager, Company director and Sales Manager made a TV advert using imovie and the ipads.
They story boarded it first so we knew which bits were close ups
We learnt to import music, sound effects, and edit voice overs
We saved our publisher files as Jpegs so they look like a photo
We are advertising GURUs!
Filming on the ipad
Close up?
Storyboard
Reflecting! Editing and refining
Collaborating
Adding sound effects, video and photographs.
Did you do a voice over?
Stunts too!
ARE WE PERSUASIVE?
Which persuasive techniques can you spot?
Year 4 end of year party: Tuesday 25 th June - pm
Year 4 will have lunch together in the year group, followed by an afternoon of swimming and outdoor games. Students may wear non-uniform but shoulders should still be covered (no spaghetti straps or vest tops please) and shoes should be practical enough to run around in. Students should also bring their swimming kit including towel, goggles and sun cream. We ask students to bring in a small contribution on the day for the party lunch.
4M: Dips and vegetables / salad
BUSKING DAY 2013
Busking Day: Wednesday 19th June from 10 a.m until 12:10

Money raised will go towards our two international projects: Zanskar Winter School and the Chin State Children's Educational and Welfare Programme. Parents are welcome – but please bring plenty of loose change!
Busking Times 10 - 10.30 a.m
Year 3 Year 3 and 4 walkway and surrounding areas
Year 5 Hard court and snack area
Busking Times 10:30 – 11 a.m
Year 4 Year 3 and 4 walkway and surrounding areas
Year 6 Hard-court and snack area
Special Performances
Theatre stage 11.30 – 12.10
Synchro footie
twirling batons
Poetry readings
plays with puppets
dancing hands
musical acts
TALENT!
Dance and cups!
Whoa!
Fun for a great cause
We loved the show
Dance and gymnastics
Music
And ROCK!
One direction?
Wrong Direction?!
Dance
WOW!
AN AWESOME DAY!
THANK YOU MR HOCKLEY
What did you enjoy the most?
TRADE EXPO
7.50am - 8.30am - Exhibition setup

8.30am - 9.10am - Parents visit (please ask for them not to make purchases, as much as I'm sure they'll be tempted!)

9.10am - 9.50am - Year 3

10.10am - 12.10pm - Years 2-6
'Can I interest you in a ...?' Followed by an explanation (and demonstrations) as to its purpose, its attractions and features.
SELL YOUR PRODUCT!
WOW!
These are your jingles!
Listen to them all!
Bye Bye Matt...see you next term :(
THE TRADE FAIR
WE SET UP OUR STALLS
WE MADE OPTIMUM USE OF THE SPACE
WE ADDED LITTLE TOUCHES TO MAKE OUR AREAS UNIQUE
WE HAD OUR LOGO CLEARLY DISPLAYED, PLUS ADVERTS AND FLYERS
`
we were ready, eager and bursting with persuasion
Parents came to see our products
they were impressed
we practiced our selling techniques on them
They really wanted to buy!
Years 2-6 came
It was chaos but we sold
And sold
and sold
and sold some more
Queues formed
And stocks ran low
OH NO!
Did we sell too cheaply?
SHould we have made more?
And then the stock ran out
We returned the 200 baht float
And counted our takings
Had we made a profit?
We had to take our money, count it, minus our float and minus the raw cost.
HOW MUCH PROFIT DID YOU MAKE?
WOW!!!
When you business moguls were setting up your retail shops, your lovely mums and dads gave me this...I waited until I was with you....
Kaitlyn took the photos
A bit taken a back...you had signed a card!
WHEN?
THANK YOU...I will keep this forever. I am not really 21 and still have cards from (16) years ago!
Very special
I nearly cried.
YOU ARE FABULOUS 4M and I will REALLY miss you.
You are genuinely wonderful, funny and just BRILLIANT
Your mums and dads are so so generous and you know how talented I am at shopping!!!
I CAN'T WAIT!
You are METEORIC, you are out of this world
xxxx
CAN YOU RUN A SUCCESSFUL BUSINESS?
---
Mass production!
Published Monday, June 10, 2013.
Last updated: Friday, June 14, 2013
What an awesome trailer Tin Tin!
Try these maths business games
In the library we have been refining our research skills
We loved researching on the ipads
We were researching ugly animals
We had to think of questions we wanted to find out
What? Why? Could? Might?
Where? When? What is its diet?
We then typed KEYWORDS into google
We learnt that you don't write questions in google
Beauty is in the eye of the beholder!
Don't use question sites!
Yikes! It is Mr O'Shea again
;)
We collaborated, inquired and reflected
We used WORLDBOOKONLINE!
(use your bookmark for the password)
I love the warthog...a pig in high heels!
Aye Aye Aye, what do we 'ave here?
Great balanced choice
Searching hard
YES my reserved book is here!
Who chose their book from the recommendations
I will reserve this....
Can we stay?
YAY! Listening books
THANK YOU MRS McDEVITT!
WE HEART THE LIBRARY!
http://www.ford.co.uk/experience-ford/Heritage/EvolutionOfMassProduction
Mass production is the name given to the method of producing goods in large quantities at low cost per unit. But mass production, although allowing lower prices, does not have to mean low-quality production. Instead, mass-produced goods are standardized by means of precision-manufactured, interchangeable parts.
The mass production process itself is characterized by mechanization to achieve high volume, elaborate organization of materials flow through various stages of manufacturing, careful supervision of quality standards, and minute division of labour. To make it worthwhile, mass production requires mass consumption.
Until relatively recent times the only large-scale demand for standardized, uniform products came from military organizations. The major experiments that eventually led to mass production were first performed under the aegis of the military
We are mass producing our products this week and we are excited about getting stuck in! Today the Finance managers were itemising their shopping.
We were surprised at the costs of some things
100 googley eyes for 450 baht!
100 key chains at 150 baht
12 hairbands for 240 baht
CAN YOU WORK OUT THE COST PER SINGLE ITEM?
How can you do this?
DIVISION!
What is the cost of making one of your products?
How much are you planning to sell your products for?
How much profit per product does this generate?
How many products are you planning to make for the first day?
How much stock will you need to make these?
How much money will you need to buy this stock?
How much money are you asking to borrow from the bank of Measures?
We are mass producing our products
We have refined our initial prototypes and made improvements
We have Quality Control
We made assembly lines
We collaborated and worked as a team
Sometimes we returned to the task if they were not quite good enough to sell
We had to make sure they were safe
The time pressure was hard
We know how much profit each one should make
We are making a lot!
We are concentrating
We enjoying our companies but business is HARDER than we thought
SO LET US PRACTISE DIVISION!
We can chunk and do division on a number line to day we are going to practice the HAT method (or long division!)
If the numbers are too difficult to divide in your head, use a written method. This is called long division.
Try 474 ÷ 6:
6 doesn't go into 4, so put 0


6 into 47 goes 7 times


7 x 6 = 42. Take 42 away from 47 to get the remainder of 5.


Bring down the next digit, the 4


6 into 54 goes 9 times with no remainder

As there are no more digits to bring down, the division is finished.
The answer to 474 ÷ 6 is 79 (with no remainder).
Estimate first and check afterwards.
It's a good idea to estimate a rough answer first. And always check your actual answer.

Division and multiplication are opposites.
For example, 54 ÷ 6 = 9 and 9 x 6 = 54. So you can use multiplication to check your answer to a division problem.

A division sum can be shown in different ways.
You might see 54 divided by 6 shown in any of the ways below.
http://www.kidsnumbers.com/long-division.php
Daddy
Mummy
Sister
Brother
!!!!!!!!!!!!!!!!!!!!!!!!!!!!!
We are writing to you to persuade you to make a few changes with the playground. We are grateful for a super outdoor environment and we know we are lucky children but we think we could have an even better place to play.
We would really like to be able to use the sportshall during lunch time as it is air conditioned and we could play dodgeball in there. In our opinion we think a member of staff could be on duty in there. It is quite disgraceful that we don't have a cool place to play in the heat, just last week it was 39 degrees! Secondary maybe having a few lessons in there but surely we could have use of one part of the hall?
We also feel it would be a great idea to update the adventure playground, specifically, we would appreciate a wurley curley slide similar to funarium and a climbing area. We know that swings are too dangerous and we may get hurt but we would appreciate a climbing frame with cushioning incase we fell. Some of us would really like a ball pit too and even the teachers on duty could play.
Surely we deserve fixed goals? This would stop us arguing and furthermore bigger goals would help us improve our skills. The goals have been broken for quite some time and we would like to see them fixed for next term if this is possible.
To make our lunchtimes more fun we would like class boxes that contained skipping ropes, balls, teddies and card games. We think if we had a labelled set of resources we would look after them.
In addition to these suggestions we would like a paper play area. The games tables near the snackbar are awesome but we request an area with pens and recycled paper to doodle on.
As a result of these changes 4M would be deliriously happy! An improved breaktime environment would improve the quality of our lives and if we are happier during play times we'll probably learn more in class too!
Thank you for your understanding and we look forward to hearing from you,
And, another letter! What was the purpose of this one?!
Why is the writing so small?
Who is it for?
And again because you are fabulous!
Do you remember your LEAP INTO LEARNING video?
Have you achieved your learning goals for this term?
Wednesday 12th to Saturday 15th June Primary FOBISSEA Games at Patana (no P.E. on Friday 14th June)
Thursday 20th June Y4 Trade Expo

Busking Day: Wednesday 19th June from 10 a.m until 12:10
Money raised will go towards our two international projects: Zanskar Winter School and the Chin State Children's Educational and Welfare Programme. Parents are welcome – but please bring plenty of loose change!
1 digit per box!
Can you complete long division?
WHich do you prefer this method or chunking?
Why?
Persuasive Techniques
Informal language
Questions – Are bored children driving you crazy?
Alliteration – Dino Dig & the Wacky Workshop
Rhyme – Dora the explorer
Repetition – Find us to find the fun
Imperatives – Don't forget Lemurland!
Boastful language – The World's oldest tourist attraction
Patterns of three – Visit. Shop it. Love it.
Short sentences – Discover Wildwood.
Play on words – Make all your screams come true
Testimonials – 'Join us for a great day out'
Can I write in a persuasive manner?
How could you persuade a snowman to come into the kitchen and not stay out doors?
How can you stop a dragon from eating maidens?
How would you persuade a dog to stop chasing rabbits?
SHARE YOUR PERSUASIVE TECHNIQUES
GUIDED READING
Independent reading
Online reading
Handwriting and spelling
Reading in the classroom
Online reading
Reading with me!
Dear Mr. O'Shea,
I am very pleased to inform you that Silicon Enterprises, the Bangkok Patana Junior Enterprise Company will be setting up a stall in Primary School during lunchtime this Friday in front of the Primary Canteen or near the back hardcourt , it would be absolutely amazing if you could inform the students in your year group about this so they can bring along some money to purchase some of our goods. Most of the proceeds will go to either the Father Ray Foundation or the Smile Club. Thank you.
Best Regards
Kanaspatr (Patrick) Wasinsungworn 11T
SPELLING RULES
http://www.saintambrosebarlow.wigan.sch.uk/Y5Spelling/suffixes2Y5t2.htm
cian - where words end in c; common occupations
tion - the most common ending
sion - where the root word ends in d/de or s/se (eg explode, confuse)
ssion - clear soft 'sh' sound
ation - long a is always followed by tion
otion/ution/etion - the base word usually contains the vowel. clearly pronounced
Now you understand the spelling rule
Try to score some goals on this game!
Dinodog
Are you bored of your old toys? Are they starting to look out-of-date? Why not buy a Dinodog and enjoy a whole new play experience?
Listen to its roar. Watch it move realistically across your room. Don't miss this fantastic opportunity to own your own pet beast!

It flashes its eyes, snarls its teeth and then rolls over for you to tickle its tummy – if you dare!

It's available now, in all good toy shops.

Only 3000 Baht, while stocks last.
Don't miss out!
Dinodog – it dreads and delights!
Now it is embedded in your brain
Practise your punctuation!
IT IS EMBEDDED!
WE KNOW THE ACTIONS
WE SPOTTED THE FEATURES
WE'LL APPLY THIS TO OUR ADVERT
We applied our LONG DIVISION learning to problem solving
We RUCSAC and use our tools
We can apply our learning
We used GRIDDITOR to manipulate our photographs
Which filters did you use?
Were you pleased with the end result?
Does the logo pop?
Is it focused?
Are you proud?
Marie
What is clever here?
Carolyn
P+ M- I!
Jasmine
Does it POP?
Kai
Where is the LOGO?
Kaitlyn
What does this say to you?
Tin Tin
Good focal colour
Anya
How has she used the light?
Petch
Clever spot!
Ryan
Where was this?
Kasper
Do you like his filters?
Lily
Gorgeous refining!
Maya
Clever cropping
Tara
Super use of black and white
We miss you in 4M, hope you are competing like real sportsmen!
Go FOBISSEA team!
We are proud of you!
Hope Kipper is behaving!
Tin Tin shared his Busking and twirling with KS1
Are you ready for Wednesday?
Did you put up your poster?
THANK YOU!!!
Without you Diamond Dreams would be nightmares!
WWhat is the logo, the slogan and the packaging like.
---