We Are 5M!:
5M, we are meteoric!
Sawasdee Pii Mai! 2014
Published Sunday, January 12, 2014.
Last updated: Friday, January 17, 2014
H/L
Monday -Literacy, migration story plan (notes or as an extension full story)
Tuesday - Maths number sentences (23+73= 96 so 2.3+7.3=9.6 and 960-730=230 etc) AND Maths whizz
Wednesday - CL residential expectations and targets.
@bpsmeasures
Particularly useful to follow when we are in Khao Yai!
I will be able to update the twitter feed a lot easier than the blog! Internet connectivity isn't great at the resort so I will rely on my phone!
I hope you all had terrific holidays, I missed you all and can't wait for this brilliant term to
BEGIN!
Have you made any new year resolutions?
How about:
I will drink reduced-fat milk and water every day, and drink soda and fruit drinks only at special times.


I will put on sunscreen before I go outdoors on bright, sunny days. I will try to stay in the shade whenever possible and wear a hat and sunglasses, especially when I'm playing sports.
I will try to find a sport (like basketball or soccer) or an activity (like playing tag, jumping rope, dancing or riding my bike) that I like and do it at least three times a week!
I will always wear a helmet when riding a bike .
I will wear my seat belt every time I get in a car. I'll sit in the back seat and use a booster seat until I am tall enough to use a lap/shoulder seat belt.
I'll be nice to other kids. I'll be friendly to kids who need friends or who may have a hard time making friends – like someone who is shy, or is new to my school.
I'll never give out private information such as my name, home address, school name or telephone number on the Internet. Also, I'll never send a picture of myself to someone I chat with on the computer without asking my parent if it is okay .
I will try to talk with my parent or a trusted adult when I have a problem or feel stressed.
DID YOU SPOT US ON THE PATANA FRONT PAGE?!!!
PLEASE BRING YOUR PORTFOLIOS TO SCHOOL
Your first PE lessons in Week 1 when we come back after the break will be "Try a new Sport Week". There will be a water polo option in the 25m pool so if you would like to choose this please bring your swimming kit as well as your PE kit. Everyone should bring their PE kit and a hat to both lessons so that you can choose all of the activities available.
Please remember that you will all need football boots in Term 2 for your Tee Ball unit too.
| | |
| --- | --- |
| | After 28 years as a primary school teacher in Hong Kong, Gail Clarke retired with her husband to Italy in 2004. From one migration to another, Gail started writing about migrating animals (parrots and arctic terns) and now advocates passionately for environment preservation. Gail is a well-experienced planet ambassador and will be delighted to share her daring stories with Year 1 to 4 students. |
http://www.gailclarkeauthor.com/
Gail Clarke, an illustrator and author came to visit today.
She was inspiring and we found out that it takes her 5-6 weeks to write a book (before editing) and 5-6 MONTHS to illustrate it!
She shared her knowledge of genres, settings, problems, characters and resolutions
She uses migratory animals to tell stories
The Artic Tern has an interesting flight route, and it is different on the way back to catch the wind
WE CAN'T WAIT TO SHARE YOUR STORY HILLS!
I loved Cosmos the whale
What do you think happened next?
We are on residential NEXT week, have you packed, labelled your belongings and practised your talent show act?
Visit this site http://www.pattfoundation.org/
This week we have an author visit on Monday, Rivers learning to enjoy and we are appreciating the writing of Kenneth Grahame
My maths group have been really busy on mathswhizz and we are learning about brackets and BODMASS!
Let's get the party started!
We were first on!
Remember the rules!
Main rule – same as Y3/4 – no child is allowed to climb until an adult is there on duty.
Any child who climbs unsupervised is automatically banned for three days.
No children are to access the CF before the start of the school day
Main rule – same as Y3/4 – no child is allowed to climb until an adult is there on duty.
Any child who climbs unsupervised is automatically banned for three days.
No children are to access the CF before the start of the school day
RAGING RIVERS!
What is a mouth, tributary, ox bow lake and what does it do when it meanders?
We will find out this week.
Watch the beginning of the Olympics clip...can you spot Mole and Ratty?
Which way does the river flow?
We loved Literacy today, a mirror walk, show and not tell and delving into Mole's character!
What animal best describes you and why?
How does it move, use personification!
Look at things from a different perspective
How can you show and not tell the sky?
tangled, broken, festering noodles
Nice tails :)
Ohhh rich sentences full of WOW
crispy leaves that have died cackling like witches
Remember if you don't mention the noun (leaves) it is showing and not telling!
sprouting leaves and tangled vines compete for sunlight
damp carpet that caresses dainty toes
The water stealing the reflections
We wrote character descriptions
Loved the 'Despite.....' and comparing the size of mole to a tree stump!
AUTHOR'S Chair
Come and independently find out about rivers!
iTime raindrops
To research you must
Plan

locate

judge

organise

share

evaluate
OUR PLAN
researching for a purpose
Will we see any of these vulnerable or endangered species?
Open questions have more than one short answer.
They often start with Why....? or How...?
Against the bomb did you find all the rivers?
Did you collaborate?
Why was the Yangtzee River a challenge?
Can you label and describe the features of a river?
How communicative were your team with the matching puzzle?
Correct order? Correct explanations?
Did you use tools around the room to help you?
MATHS FORMULA ACTIVITIES
http://www.mathplayground.com/algebraic_reasoning.html
---
Christmas, Chico Mendes and column multiplication!
Published Monday, December 16, 2013.
Last updated: Friday, December 20, 2013
Don't cry, I am dreadfully sorry but there is NO home learning this week due to excessive brilliance this term!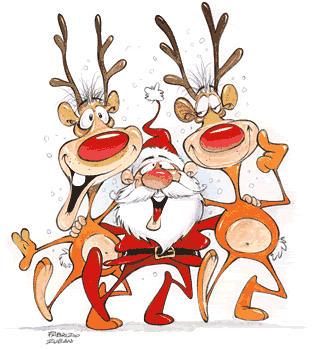 http://www.pascalcampion.com/aaa/xmas.swf
Monday: Recording the Piano narratives. Column multiplication
Tuesday: Recording the piano, practice class assembly, maths whizz
Wednesday: BRING and BUY, column multiplication,assembly and Chico Mendes
Thursday: Christmas maths and the murder mystery of Chico Mendes
Friday: Campus assembly, how will Father Christmas arrive? Normal school uniform BUT christmas accessories permitted! Class party, board games and Secret Santa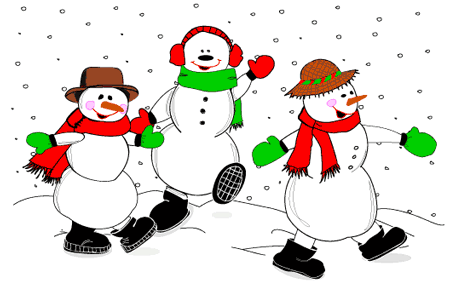 As you all know, Wednesday is the Bring, Buy and Bake Sale and we need YOU to make it a success. It was brilliant last year and we want it to be even better this year. Here are some pictures from last year...
It is up to you
Please can you bring in as many old games, books, toys, DVDs and cakes as possible. Let's see which class can make the most money for our charities!
Make it happen Year 5.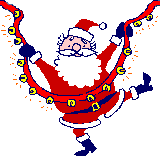 How will he arrive this year?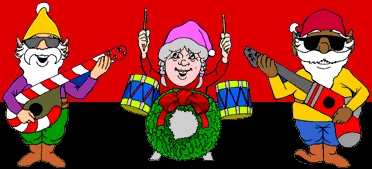 TALKIN' TURKEYS by BENJAMIN ZEPHANIAH
Be nice to yu turkeys dis christmas
Cos' turkeys just wanna hav fun
Turkeys are cool, turkeys are wicked
An every turkey has a Mum.
Be nice to yu turkeys dis christmas,
Don't eat it, keep it alive,
It could be yu mate, an not on your plate
Say, Yo! Turkey I'm on your side.


I got lots of friends who are turkeys
An all of dem fear christmas time,
Dey wanna enjoy it, dey say humans destroyed it
An humans are out of dere mind,
Yeah, I got lots of friends who are turkeys
Dey all hav a right to a life,
Not to be caged up an genetically made up
By any farmer an his wife.

Turkeys just wanna play reggae
Turkeys just wanna hip-hop
Can yu imagine a nice young turkey saying,
'I cannot wait for de chop',
Turkeys like getting presents,
dey wanna watch christmas TV,
Turkeys hav brains an turkeys feel pain
In many ways like yu an me.

I once knew a turkey called...Turkey
He said "Benji explain to me please,
Who put de turkey in christmas
An what happens to christmas trees?",
I said "I am not too sure turkey
But it's nothing to do wid Christ Mass
Humans get greedy an waste more dan need be
An business men mek loadsa cash".

Be nice to yu turkey dis christmas
Invite dem indoors fe sum greens
Let dem eat cake an let dem partake
In a plate of organic grown beans,
Be nice to yu turkey dis christmas
An spare dem de cut of de knife,
Join Turkeys United an dey'll be delighted
An yu will mek new friends 'FOR LIFE'.
THE PIANO.
Listen carefully to our narrations.
Successful writing but the recording was a challenge!
Aarav
Lena
Adam
Praccho
Sam
Aiden
Nicolas
Keith
Vyom
Karoline
Lauren
lena
Midori
THE BRING AND BUY SALE
A huge success
Lots on offer at great prices
How much did you make?
Did you have a lot of fun?
How many cakes did you polish off?
Who were your best customers?
Who said please and thank you?
How much?
2 for the price of 1?
Persuasive techniques?
WELL DONE
You are awesome :)
87,000 BAHT
WOW!
Why do humans clear forest lands?

Trees are cut down (deforestation) for many reasons including

To be used, sold or exported as timber, wood or fuel (charcoal). This is called logging.

To be used for farming purposes (grazing fields for livestock, or large scale farming activities)

To make room for human settlement and urbanization (these include making space for shelter, industries and roads)

To make room for mining.
Who was Chico Mendes and why was he murdered?
Who Killed Chico Mendez – The Suspects
Darley Alves (Cattle Rancher) made money by destroying the rainforest to make space to rear cattle. The beef from the cattle was then exported all over the world as beef burgers.
Chico protested and was successful in preventing cattle ranchers from continuing to deforest areas to graze cattle. One of his campaigns stopped Darley Alves, among others, from logging an area and as a result Darley lost a lot of money that he would have raised from exporting beef around the world.
Aldebio da Silva (Owner of logging company) was illegally selling Mahogany wood to the UK. 80% of the Mahogany wood sold in the UK comes from the Amazon Rainforest.
Aldebio da Silva was starting to get concerned that Chico may find out about his illegal logging of mahogany wood, which he sells to the UK. He was worried about the trouble that he would get in if this news was made public.
Ovido Roberto (Dam builder)
A multi-million pound dam was in the planning stages on the Rio Grande which would power a hydroelectric power station. If the plans went ahead Ovido could make a lot of money.
Dams destroy ecosystems as they hold back valuable nutrients causing erosion. Chico gave a lot of publicity to the negative affects the dam would have on the rainforest and prevented the plans from going ahead. Ovido therefore lost money.
Francisco de Sousa (Peasant Farmer)
Francisco had been forced to move by the government when a logging company had taken his land; he had resettled in another part of the rainforest. He was not very successful on his new small farm and knew he would have to move to another area after a few years. This was called 'shifting cultivation' – ranchers kept having to move to new areas and clear more rainforest.
Chico has highlighted the problems of shifting cultivators and how they were destroying the forest. He managed to protect much of the rainforest preventing the farmers from getting anymore land to farm. This meant that many farmers lost their jobs and struggled to get an income to feed their families.
Jose Fernandez (Minister for Brazil's Economy)
Jose was a very successful member of the government who was known to be cruel when dealing with people who got in his way. He wanted to build a road across the rainforest to encourage people to settle there and use the land for industry. Brazil had huge international debts and a severe unemployment problem at the time. Industries that use resources from the rainforest would provide jobs for people in Brazil and make the country richer. Jose knew that in order to stay in power he would have to improve Brazil's economy.
Chico got support from America to slow down the government's attempts to open up the Rainforest for industry. He prevented the government from making money for the country and providing jobs for the people.
Luis Franco (Road Construction Worker)
Luis had 6 children and lives in a wooden shack. He had not worked for 5 years until he got the job of building a road through the rainforest so lorries could get to the mines and logs transported out.
Luis Franco was worried that the road building may be halted as Chico was arguing that the road destroyed too much forest. Franco couldn't afford to lose his job as his children were sick and he couldn't afford the medical bills.
Franco Quadros (Owner of Bauxite Mining Company)
Franco owned a mine in the rainforest for bauxite, (the raw material used to make aluminium). In order to mine the bauxite, some of the rainforest needed to be cut down and Franco kept helping himself to more and more land from the rainforest.
Franco Quadros has friends in high places and often has Jose Fernandez, the minister for the economy to pool parties at his mansion. Chico had complained that the mine was expanding and using too much of the rainforest. He also noticed that it was polluting the surrounding rivers.
Fernando Gonzales (Brazilian Medical Researcher)
Fernando devoted his life to studying the plants and the trees in the Amazon to inform his medical research. He continued to find many benefits from the many different species of plants in the Amazon Rainforest.
Fernando worried that a cure for AIDS and cancer may already have been destroyed through deforestation. He wanted to prevent more deforestation in order to continue his study of the rainforest biodiversity for medical research.
Silvio Perez (Rubber Tapper)
Silvio was dependent on his trees in order to feed his family. He has been a rubber tapper for many years and it was the only was that he could make any money. He used the trees in a sustainable way so that he could take and sell the rubber without killing the trees.
Rubber trees in the Amazon were being cut down as the value of rubber went down and companies wanted to make money quicker in other ways. Silvio's livelihood depended on the rubber trees as without them he would not have a job.
Frederico Diaz (Environmental Scientist)
Frederico was concerned about Global Warming and spent his lifetime doing research about the growing threat it faced. Cutting down and burning the forest puts more carbon dioxide in to the air which absorbs the heat from the sun and makes the temperature rise.
Global warming makes ice all over the world melt, putting more water into the seas and oceans. As the seas rise places near the coast may disappear under water. Frederico was studying the impact of rainforest destruction for the future and was desperately trying to make other people understand the importance of saving the forests.
Roberto Perez (Amazonian Tribal Member)
Roberto had lived peacefully in the rainforest for generations. He and his family had lived without harming their habitat. They had their own system of land management for thousands of years before people moved to the rainforest.
Although the Amazonian tribal people had lived on the Rainforest land for many generations, others did not think that they had the right to the land and so they were forced to move from their home when the forests are cut down. They found it increasingly difficult to survive in new places that were strange to them.
Francesco Torres ( Biologist)
Francesco devoted his life to studying biodiversity in the Amazon Rainforest. He writes numerous books from his research in the Rainforest to educate others about plant life.
The Amazon is home to 30% of the world's animals and plant life. Much of this was being destroyed and lost forever and biologists were desperate to protect it.
RIVERS ARE NEXT TERM!
What do you already know about rivers?
Where are big ones?
Where do they start and finish?
How many can you name?
Where are the longest ones?
Let's PARTY!
We'll play the chocolate game!
Get a 6, dress up and EAT! With a knife and fork
We'll make snow!
Happy Christmas from me xxx
We haven't forgotten you!
SANTA JUMPED OUT OF A PRESENT!
We participated on stage!
Tom and the penguin were funny
The choirs were awesome
Daddddaaaaaaaaaaaaa!
Making snow was awesome
Ho HO HO
Ho HO HO
Ho HO HO
Ho HO HO
6
6
6
And unwrap!
A fedora!
Happy!
Christmas is about giving!
Ahhh :)
HAVE A GREAT HOLIDAY!
---
Mandela, The Piano and decimal place value
Published Monday, December 09, 2013.
Last updated: Friday, December 13, 2013
BREAKING NEWS
NEWS FLASH:
Check Twitter to see the winner of the class painting!
@BPSmeasures
plus: http://www.patana.ac.th/Gateway/PatanaNews/NewsItem.asp?VolumeID=16&EditionID=15&NewsID=2598
H/L
Monday
Tuesday and Wednesday
"Education is the most powerful weapon which you can use to change the World." Nelson Mandela.
Please look at the links below. He was an incredibly inspiring man who lived a very hard life and you should learn about the things he fought for and what he achieved in his lifetime.
http://www.bbc.co.uk/newsround/25263229
http://www.bbc.co.uk/schools/primaryhistory/famouspeople/nelson_mandela/
http://www.ducksters.com/biography/nelson_mandela.php
Which IB Learner attitudes and attributes did Nelson Mandela display and how did he show these? Present your findings in a mind map, the centre being the picture of him I will give you.
He was certainly open -minded but justify this

How was he a skilled communicator?
Don't forget our Bring and Buy on the 18th December. How will you raise money?
Any toys you no longer play with or want? Are they in good condition?

If you have been a good boy or girl maybe santa will bring you newer toys to play with!

Bake some cookies or cupcakes, add toppings for extra money!

Old clothes that don't quite fit?

CLEAR YOUR ROOMS but check with your mums before bringing your collections to school (particularly if the items once belonged to siblings!)
SHARED WRITING
We have begun our narration to be read over the Piano animation.
With gnarled fingers he tenderly strokes the ivory keys. Solemnly, he plays his memories to a beautiful melody. The nostalgic notes bring a faint twinkle and smile to his wrinkled face. Every harmony symbolises his life and is heavy with romance, respect and anguish. From the shadows of his mind, his wife joins him, and their duet is a moving crescendo of love.
His memories take him back to the second world war and he charges to give orders to his comrade. An unforgivable nod, a fatal bullet and heart loaded with remorse. Trembling regretfully he caressed his dying friend, did a tear of guilt fall?
The elderly man continues to play his memories, reflecting deeper, the song takes him back further to his childhood. Wide, naive eyes sparkle. Wearing breeches and a flat cap he is given a gift and a delighted smile spreads across his innocent face. Opened with great anticipation it is a hobby horse which he joyfully rides like jockey.
Galloping through the past, the hobby horse is passed down to his grandson who cherishes it as much as the original owner. His grandson brings him back to reality and climbs up and joins him in the closing bars of the melody. They look at each other bursting with admiration and pride.
Grandad plays the notes of the past and his grandson the note of the future.
We are collaborating and finding out WHY rainforests are important.
http://www.rainforestconcern.org/rainforest_facts/
We used books to research different areas
http://wwf.panda.org/what_we_do/where_we_work/amazon/about_the_amazon/why_amazon_important/
http://www.folklife.si.edu/resources/maroon/foodways/more.htm
Rainforests are essential to our planet as they:
provide unique habitats for flora and fauna ( we were impressed with the frog)

Help climate control (carbon dioxide)

Prevent soil erosion

Give us medicines (like tea tree oil)

Home for the indiginous people (1000 tribes!)

Foods come from there (even chocolate and latex rubber!)
http://www.kidcyber.com.au/topics/biomerainfor2.htm
http://www.mbgnet.net/sets/rforest/explore/special.htm
Discovering in a small group was good and recording our learning was challenging
We agreed most of the time
http://www.rainforestconcern.org/rainforest_facts/why_are_rainforests_important/
GUIDED READING
We loved the formal and old fashioned language, once understood we appreciated the text.
It was quite different to the film
Our reading garden is lovely
We can quiz and carry out activities
We can take shelter under the branches
We can check our targets
We can be passionate about reading!
DELIGHTFUL DECIMALS!

Can you add and subtract?
Can you multiply your tenths and hundredths?
Practice with these flash files.
Our new word from Shared reading the 'Firework-maker's Daughter" by Philip Pullman.
We used 2 strategies to work out what it meant.
1) we covered it and tried to think of a word that would fit.
2) After this, we looked at the formation of the word...dis = not, consolate = look after
---
Rainforests, apostrophes and the King's Birthday
Published Monday, December 02, 2013.
Last updated: Wednesday, December 04, 2013
Phase II of Term 2 ECA sign-ups closes at 12 noon on Wednesday Dec 4.
H/L
Monday: Maths groups - Can I calculate division answers using a long division method? (chunking, DMSB)
http://www.showme.com/sh/?h=gasCdH6
http://www.slideshare.net/tbelote/long-division-3127939
YOU CAN DO IT!
Tuesday: Literacy - Apostrophes (possession and contractions)
SHEET, but try this if you are unsure!
Wednesday:
Connected Learning - Animals in the rainforest, fish in 5M? Can I persuade Mrs Measures why we should have class fish? To purchase equipment I will need strong reasons for getting a fish!
LEAVE YOUR PERSUASIVE ARGUMENTS IN A COMMENT
http://library.thinkquest.org/J0111765/layers.html
http://www.srl.caltech.edu/personnel/krubal/rainforest/Edit560s6/www/whlayers.html
As we have been learning about layers of the rainforest, I would like you to research one animal or one plant from one of the areas.
Please draw the animal/plant neatly onto the card provided and write at least 3-5 facts about it.This information will then be used as a display in class! Stunning!
Click, explore and learn!
Which activity is your favourite?
Twitter @bpsmeasures
Links to the auction, display and
quick responses!
We looked at this incredibly powerful movie this morning. Whilst at first there was a little immature sniggering but then from this grew so delicious understanding.
You also could think of many synonyms connected to the old man's emotions.
You could empathise and tell us how and why he felt as he did.
You used SHOW not TELL and your AF7 vocabulary was gorgeous and rich.
What would you ask the elderly man?
Micheal Rosen tweeted this morning:
'trees shivered'
What does this infer? Are you a corking detective?
Where do you think he is?
Year 5, it's time to get ready for our spectacular Bring Buy and Bake sale on Wednesday 18th December.
It is REALLY important that you start collecting items to sell so that we can raise a lot of money for our chosen charity.
Please can you start bringing in all of your unwanted toys, games, books and magazines so we can have a MAGNIFICENT sale and collect as much cash as we can! It's an important cause, helping women and their families, at risk in their community, to break free from the poverty cycle.
Closer to the date, we would also like you to bake cupcakes or cookies to sell at this very important fund raising event.

The money you help bring in will:
give them new skills so they can get jobs to make their own living

provide medical care for pregnancies and little babies.
Why is this musiac so apt?!
What does biodiversity mean?
Are you excited? Packed yet?!
Remember there will be a talent show
DO YOU HAVE THE X FACTOR?
THE WINNERS WILL RECEIVE ADULATION.
YOU CAN PERFORM WHAT AND HOW YOU LIKE. SINGING, DANCING, PLAYING A MUSICIAL INSTRUMENT, MAGIC TRICKS, A STAND UP COMEDY ROUTINE, ETC, ETC. ON YOUR OWN, WITH A FRIEND OR IN A GROUP. IT'S UP TO YOU. WE WILL PROVIDE A SOUND SYSTEM, MICROPHONES, MUSIC STANDS AND TABLES AND CHAIRS IF YOU NEED THEM. YOU WILL PROVIDE EVERYTHING ELSE: THE TALENT (HOPEFULLY!), COSTUMES, PROPS AND A CD WITH MUSIC OR BACKING TRACKS (VERY IMPORTANT NOT TO FORGET THIS).
Hamsters in the Year 5 talent show?!
Bertie joined us for BADGER TIME
He is Badger-tastic at apostrophes
He knows his contractions form his possessions!
Our GENEROUS donations for the 1000 THAI book challenge. THANK YOU.
Give someone a great gift this year
Code breaking in the library!
itime
What do you already know?
Did you sticky?
Did you explore the activities?
WOW! What a birthday celebration for the king!
We loved the assembly and were astounded by the skill and talent from the last act.
Thank you to the Thai department for putting this on for us.
---
The Piano, Sports day and DIVISION!
Published Monday, November 25, 2013.
Last updated: Friday, November 29, 2013
SPORTS DAY THURSDAY, suncream + hat.
Have you donated a Thai book for the donation box?
H/L
There are differentiated co-ordinate challenges on your H/L sheet, or you can choose to create a T-Rex.
T-Rex by Plotting Coordinates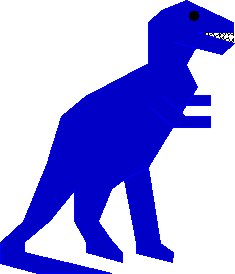 You can draw a Tyrannosaurus Rex like this one.
Once you have your materials draw an x and y axis on the squared paper.
Be careful - this picture uses negative coordinates!
The x axis should go from -10 to 9
The y axis should go from -14 to 14

If you use the downloaded grid it will have to be in landscape layout.
Now plot these coordinates and join them up like dot to dot as you go:
T-Rex Body:
(6,8) (5,6) (6,4) (2, -4) (0,-5) (-1,-6) (-2,-9) (-1,-11) (0,-12)
(0,-13) (-3,-12) (-3,-11) (-4,-9) (-4,-6) (-6,-9) (-8,-11) (-8,-12)
(-1,-14) (-7,-14) (-10,-13) (-10,-11) (-8,-9) (-6,-3) (-5,1) (-3,3)
(2,6) (2,10) (3,11) (5,12) (9,10) (9,9) (6,9) (9,8) (8,7) (4,8)
T-Rex Arm 1:
(6,3) (7,3) (7,2) (5,2)
T-Rex Arm 2:
(3,3) (5,1) (7,1) (7,0) (4,0) (2,2)
T-Rex Front Leg:
(2,-4) (3,-11) (4,-12) (4,-13) (1,-12) (1,-11) (0,-5)
Have some fun first! http://www.counton.org/games/flash/virtualmathfest/dinosaur.swf
(ALONG the corridor, UP the stairs)
When the axis involve negative numbers it gets tough, BE CAREFUL!
LITERACY and CONNECTED LEARNING:
Tuesday and Wednesday: Complete your non-chronological report booklet.
Carefully, you took notes and turned your notes into rich, detailed and factual paragraphs. Now in pairs you have edited, reflected and refined!
Copy your paragraphs into your ISS booklet. Remember presentation is essential and it is QUALITY not QUANTITY!
RAINFORESTS
Where? What? Why? How?
http://www.rainforestconcern.org/
http://www.mappingforrights.org/
http://www.kidskonnect.com/subject-index/15-science/96-rainforest.html
What's your score?
Leave your wonders on this wonderwall!
Created with Padlet
Political maps, climate maps, cancer and capricorn.
How are they linked?
Where are the rainforests?
Rainforests wrap around the tropics, they are near the hot equator and need a lot of rain.
A tough A-Z challenge!
How many did you find?
We looked at how music can shape a narrative and create atmosphere, some music was gentle and elegant and reminded us of snow.
Other pieces were loud and we thought of fireworks or wars. We heard heartbeats and anger, loneliness, rhythmic rain and triumph. Praccho came up with some beautiful similes.
We concluded that words weren't equal and some were stronger than others.
SHOW not TELL was an imprtant learning opportunity this morning and we spoke about inference.
We can SHOW age by writing clues such as
wrinkled like a delicious prune

hunched like a question mark

squashed and shrivelled with wisdom
It is better than TELLING us he was old.
Tell: She's nervous.
Show: She took a deep breath, gulped and bit her lip.
We are finding the RAINFOREST and its BIODIVERSITY fascinating!
ha ha ha haaaaaaaaaaaaaaa
SPORTS DAY 2013
GO 5M
Kipper cheering
Cover winner!
We cheered each other on!
Mystery winner!
BALANCED
APPRECIATIVE
DETERMINED
PERSEVERANCE
PROUD
FOCUSED
CONFIDENT
H2O
SUPPORTIVE
COMMITTED
Will you bid in the SILENT auction?
Kipper was proud!
What was the most challenging event?
Did you support your peers?
5M are awesome
Which event was your strongest?
http://www.patana.ac.th/UploadCentre/Staff/CLME/IMG_0013.MOV
HILARIOUS! EMBARRASSING!!!
Thanks Monique!!!!!
How much have you improved since last year?
Chest pass, Basketball, high jump, hurdles, quoit throw.....
....EXHAUSTED!
ON YOU MARKS , GET SET......
Sports day on PhotoPeach
GO!
DIVISION.
D

addy,

M

ummy,

S

ister,

B

rother.
D

ivide,

M

ultiply,

S

ubtract and

B

ring down
---
Loy Krathong an Art Gallery and Research skills
Published Friday, November 15, 2013.
Last updated: Friday, November 22, 2013
WOW! http://www.patana.ac.th/PatanaLife/viewPatanaLife.asp?PageID=2713
http://webrebels.jimdo.com/ AWESOME!
Enjoy Sophie, Maia and Molly's own fun blog, I have!
H/L
Maths
Fractions revision. Can I calculate fractions of a number? Differentiated so pick your best fit! Challenge yourself and take a risk!
Literacy
Definitions of ISS space vocabulary. Use short, sharp sentences to explain the meaning of the word as clearly as you can. It is tougher than you think!
Glossary words should be in bold and alphabetical order.
Can I define ISS technical vocabulary? EXTENSION add 4 more of your own terms.
satellites

Robotic arm

module

dock

space suit

dehydrated

EVA

Solar arrays

crew

laboratory
Connected Learning
Expo + Gallery reflection.
I have the A4 card for you and we will put in your portfolio.
Add as much detail as possible and PLEASE use the vocabulary list.
@bpsmeasures
Watch our video, happy loy Krathong.
Kipper was properly attired too!
Happy Loy Krathong
We used natural resources to make our Krathongs
They looked superb, why does using organic materials show appreciation?
The University students were fabulous and knowledgeable
5M all of us were COSMIC COMETS this week
Reflecting :)
Special guest star Mr Mills!
ISS Research
You are using different media,
Here are some links
http://solc.gsfc.nasa.gov/modules/kidszone3/mainmenu.php
http://science.nationalgeographic.co.uk/science/space/space-exploration/international-space-station-article/
From VYOM : http://www.nasa.gov/audience/forstudents/k-4/
http://iss.jaxa.jp/kids/en/life/index.html
http://www.esa.inhttp://www.nasa.gov/audience/foreducators/teachingfromspace/dayinthelife/index.htmlt/esaKIDSen/Livinginspace.html
http://www.nasa.gov/mission_pages/station/main/#.UoloBMRmim4
We are taking notes using bullet points and abbrieviations.
To be successful we discovered you have to scan a lot of text for key information.
The best notes use a range of sources (internet sites, books and indexes and Kidrex for searching the finer details)
We started with a few questions and used the texts carefully to find detailed information.
We are writing up our notes into paragraphs and including the topic sentence.
WOWsers Keith we are proud of you!
To be in the team is awesome but to be a winner is just outstanding.
CONGRATULATIONS
The Gallery opens with you all singing at 8.00
You may then give your family a private tour of the exhibition and tell them all about the processes invovled in completing your pieces.
Remember to be confident communicators!
Can you share the techniques, skills, different media and tools you used?
Gallery on PhotoPeach
THANK YOU to all the mums that helped mount pieces of art this week
We are the proudest teachers in the world!
What did you think?
Leave a comment!
Did you.....?
We will do one with you Sophie!
You're celebrities!
Look at all that social media!
:)
I'll show you today how it is done!
WOW! Such excitement!
MRS Measures
MATHS PROBLEM SOLVING PRACTICE
Visualising or drawing may help.
Practice the vocabulary first
Try addition and subtraction
Then multiplication and division
Leave your scores in a comment
---
Fractions, Flag raising and Loy Krathong.
Published Monday, November 11, 2013.
Last updated: Wednesday, November 20, 2013
Please wear the colours from the Philippines flag on THURSDAY and donate maybe 100 baht for the victims of the world's most awful typhoon.
http://www.bbc.co.uk/newsround/24895332
http://www.patana.ac.th/UploadCentre/Staff/CLME/Philippine_Typhoon_Disaster_Appeal.pptx
Please wear Loy Krathong dress on FRIDAY. You will be making Krathongs at 9.20 and we shall float them at the sala later.
Wednesday will be MESSY, come ready for acrylic, relief and printing art learning. Tuesday we will wear goggles and complete our wire sculpture (comet tails)
H/L
Maths MONDAY
Rounding, choose the task that best fits your ability. Can you round to the tearest tenth, whole number or 100?
Remember it is quality not quantity!
Play this fraction game: http://www.sheppardsoftware.com/mathgames/fractions/memory_fractions1.swf
Connected Learning: Design a residential t-shirt competition.
Read the differentiated Pirates Non-Chronological reports and annotate the features neatly and in colour. Some of these may not be on your example.
Paragraphs or categories, can be in a different order as long as the linked information inside a paragraph is together

Diagrams, pictures, labels and captions.

Conclusion or closing statement
Language:
Present tense (unless historical)

Formal and impersonal laguage
What is each paragraph about?
How would you improve the non-chron?
As an extension you may have time left to write the Non-Chronological report into note form.
A mind map would be terrific of all the key facts and details.
Check with the learning wall and use the tools in your toolkit.
We will focus on skills like research techniques and note taking over the next few weeks and writing detailed and informative paragraphs
Did you guess the Learning Question correctly?
Did you collaborate well?
This school have been writing some,
http://y62011.heathfieldcps.net/2010/10/22/our-non-chronological-reports-2/
Did your sentences link together?
How did you order them?
What were the clues?
We have been respectful citizens today.
5M hoisted the flag this morning and our student councillors will do it for the rest of the week.
It is a huge honour and we listened to the National Anthem and watched as the flag was raised, we represented the school community this morning
We also had a minutes silence and played the last post at 11am. We do this on the 11th day of the 11th month to show respect and appreciate the people who have bravely fought for their country.
HEADS DOWN, THUMBS UP!
Loi Krathong is a lantern festival in Thailand. "Loy" means "float" and "Krathong" is a little boat (or a small float) made from banana leaves. So "Loy Krathong" is roughly "float banana leaf boats".
http://www.patana.ac.th/Events/Loykratong/Loy_Kratong.htm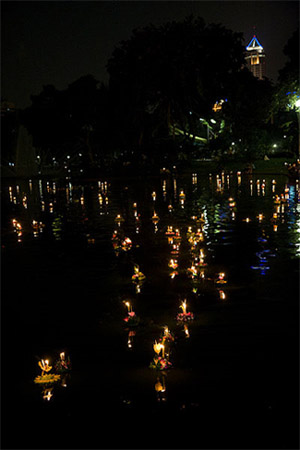 วันเพ็ญเดือนสิบสอง
น้ำก็นองเต็มตลิ่ง
เราทั้งหลายชายหญิง
สนุกกันจริงวันลอยกระทง
ลอย ลอย กระทง
ลอย ลอย กระทง
ลอยกระทงกันแล้ว
ขอเชิญน้องแก้ว
ออกมารำวง
รำวงวันลอยกระทง
รำวงวันลอยกระทง
บุญจะส่งให้เราสุขใจ
บุญจะส่งให้เราสุขใจ

On the Full Moon of the 12th lunar month.
Water overflows the banks
We all, men and women
Have a lot of fun on Loy Krathong Day
Float, float the banana leaf boats*
Float, float the banana leaf boats*
After we float our banana leaf boats
I invite you darling
To come out and dance the Ram Wong**
Dance the Ram Wong on Loy Krathong Day
Dance the Ram Wong on Loy Krathong Day
Good merit*** brings us happiness
Good merit brings us happiness.
How happy are these creative singers?
Features of a Non - Chronological Report.
Does it have a title to tell you what the writing is about? (Is it a question?)
Is there a general opening statement?
Are there separate paragraphs about different parts of the report?
Is there technical vocabulary or words specific to the subject of the report?
Is it in the same tense all the way through?
(past, present or future)
Is it in an impersonal style?
Is there a concluding statement?
Are there diagrams or illustrations or pictures to help with the report? (Optional)
Library Dewey skills
Arts week on PhotoPeach
Which art skill has been the most challenging?
Which piece of learning was your favourite?
Which of your pieces creates atmosphere?
Which piece would you like to do again?
Glass paint nebulas
Class background (giant canvas, individually we'll add our own ALIEN prints)
Individual print
Charcoal (focus on tone)
Vector planets
Comet wire sculpture
Learning wall for ART
A Non-Chronological Report about Non-Chronological Reports
Non-chronological reports are an interesting and clear way to convey information. These reports can be about almost everything. They come in all shapes and sizes, but there are common features shared by all non-chronological reports.
This style of writing is called 'non-chronological' because 'chrono' comes from 'khronos' where means 'time' in Greek. Therefore, 'non-chronological' is a report that is not written as a timeline in a sequence of events as they happen. Instead the paragraphs are arranged by topics.
Where they are used
They are used in a multitude of different ways and are used when the author wants to give information about a particular topic. Encyclopaedias and information leaflets are just two examples and some blog posts also have features of non-chronological writing.
Layout of Non Chorological Reports
Diagrams, pictures and charts are often included to illustrate ideas and information. Text can be added to these by using captions, which appear near the image, or labels which point to particular items with it.
Furthermore, non-chronological reports often include some bullet points or lists for quick reference to the important information.
Style of Writing
Just like all writing, vocabulary is very important and it should be tailor to the audience. Interesting WOW words to impress the reader are needed and a range of openers and connectives make the report more enjoyable to read. Special vocabulary and technical words are used where appropriate to improve the writing and inform the reader about the topic.
Non-chronological reports use 'an impersonal style', which means that they are written in the third person. So writers refer to everything as he, she or it, rather than writing about yourself and your own experience.
Non-chorological reports can be powerful at sharing ideas and information. This is why the topic is summarised in a concluding paragraph, with the important points stated again, to leave the reader with a lasting impression of the subject. Only with all of these features can you complete a non-chronological report correctly and share your information clearly and accurately.
One little Alien
4 little aliens
we made prints using styrofoam
Our designs were based on our doodles
we reflected and refined
Da daaaaa our awesome class planet.
5 METEORIC!
---