Primary Physical Education:
Key Stage 1 Water Safety Week 2014
Published Monday, April 21, 2014.
Last updated: Monday, April 21, 2014
Water Safety Week
Our Key Stage 1 and Foundation Stage student enjoyed a water safety week before Songkran.
Great work everyone it certainly looks like you had a great time!
---
------------ no comments -----------
Gaelic Football 2014
Published Tuesday, March 25, 2014.
Last updated: Tuesday, March 25, 2014
Our Primary Gaelic Footballers Celebrate St Patricks Day in Style
On a hot and sunny Friday afternoon the Patana Primary Gaelic Football team travelled to Harrow School for the 5th annual Gaelic U'11 football tournament. This relatively new event has grown in popularity in recent years and now 5 schools were competing for the Sister Louise / GAA, St Patricks Day trophy.
Patana has enjoyed great success in this tournament since its introduction, however the boys were looking to regain the trophy after a disappointing 2013. After 2 brief but intense lunchtime training sessions ably supported by Ms Marshall the team was ready and raring to go.
Patana played Ascot in their first game and it was certainly a very steep learning curve. It was a shaky start, however, once the boys had clarified a few of the rules there was no stopping them. Final score 10 – 6 to BPS. Next was Shrewsbury and we knew that this would be one of our toughest games! It wasn't for the faint hearted however BPS won 9 – 4.
Things were going very well for the team and there were only 2 games left to play. Next was Harrow and once again we knew that this would be a tough team as they had practiced hard for the tournament. It turned out to be one of the closest games of the tournament and when the final whistle blew we had lost by one point 2 – 3. It was a devastating blow, however there was still hope. If Patana could win their last game against Bromsgrove and Harrow lose to Shrewsbury, Patana would be crowned champions by the narrowest of head to head margins.
It was an unfortunate situation for Bromsgrove as BPS played some of their best Gaelic football and won the game 28 – 0. All eyes were now on the Harrow Shrewsbury game and fortunately Shrewsbury were in superb form and won the game in convincing style, 13 – 2. Patana were champions again and the trophy would return to our trophy cabinet!!
A great afternoon of Gaelic football and the players should be very proud of what they achieved. A huge well done to all of them and a big thank you to the parents who came along to show their support. The team would also like to thank Ms Marshall from Secondary PE for helping out at the training sessions.
Well done to our Green Tigers!
The Primary PE Team
---
------------ no comments -----------
Foundation Stage Sports Day 2014
Published Monday, February 24, 2014.
Last updated: Wednesday, March 19, 2014
Foundation Fairy tale Fun and Frolics at their Sports Morning
Our annual Foundation Stage Sports Day was held on Thursday 20th February. It is an important and exciting event that both pupils and staff look forward to throughout the year. It is a fantastic opportunity to see the progress and achievements of the young Patana athletes. There was a large variety of individual and group activities, where our pupils were able to demonstrate to their parents and teachers some of the physical skills and attributes of teamwork they had learnt during P.E.
From a distance one could see a spectacular vision of colours and excitement with busy athletes hustling through a variety of fairy tale theme events. It was a windy morning which resulted in James's giant peach blowing around all over the hard-court and beyond! This caused great excitement with our pupils and got them full of energy and eagerness to roll the peach into the clouds. Other challenges included working as a team to make Aladdin's magic carpet fly high in the sky; striking humpty dumpty off the wall and, of course, putting him back together again; and the ginger bread man running race.
The day was particularly special for the K1 pupils and their parents as this was their very first taste of a sports day. It was clear that they had been working extremely hard during their P.E lessons with their confident and energetic performances on display. The K2 pupils also beamed with confidence and their experience from participating in last years' sports day was apparent with their self-assured and enthusiastic manner.
As always our Patana parents were just as enthusiastic as their children; cheering, encouraging and supporting their children. A huge thank you must be made to the P.E team, swim team, class teachers, assistants, maids and grounds staff for making it such a great success and enjoyable day. Finally I would like to extend big congratulations to all our aspiring young athletes who impressed everyone at the event and made us all very proud! I am sure all the children will take away many happy memories from their Sports Day especially of their ice cream at the end I am sure!
Miss Fraser and the Primary PE Team
---
------------ no comments -----------
Key Stage 1 Sports Day 2014
Published Tuesday, February 18, 2014.
Last updated: Wednesday, March 19, 2014
Key Stage 1 Run, Jump and Throw in the Bangkok Breeze
Our annual Key Stage 1 sports day was back this year on Wednesday the 19th February. From afar, the field looked like a huge blur of colours and excitement with a hive of busy athletes proceeding around their various events. The weather was kind to us with the blistering sunshine taking a back seat and a cool breeze making its way through the field, which made for a pleasant morning of sports and athletic activities. Sports Day is an important and exciting event that both pupils and staff look forward to as it is fantastic for all to see the progress and achievements of our young budding athletes. There were a large variety of individual and group activities, where our pupils were able to demonstrate to their parents some of the skills they have learnt during P.E lessons this year and how well they can work as part of a team.
Our Year 1&2 children kick started their morning with huge amounts of energy and enthusiasm that remained throughout the day as they participated in events including the Hockey Dribble Challenge, Obstacle Course, Three Spring Jumps, Javelin Throw and The Sprint. It certainly was an exhausting morning after their challenging 10 events circuit, including much needed water breaks along the way. The vast array of activities ensured that all pupils were given a chance to shine in their favourite activity. The hard work that our pupils have put into their P.E lessons over the previous terms was clear to see by all. At the end of the morning, all pupils were rewarded with a well-earned participation ribbon and an ice lolly which for many was a great way to finish a great morning of athletics.
Well done athletes!
The Primary PE Team
---
------------ no comments -----------
Key Stage 2 Sports Day 2013
Published Monday, December 02, 2013.
Last updated: Wednesday, March 19, 2014
Primary Athletes showcase Their Talents at Sports Day
Last week our Key Stage 2 students took part in their annual Sports Days, where they competed for their class over a long and exciting morning of athletic activities. Once again our young athletes rose to the challenge with great enthusiasm and there were some excellent performances.
The day is split into two sections, the circuit and the track. In the circuit the students get an opportunity to try a variety of athletic activities and field events, earning valuable points for their class. For the second part of the event all of the children move to the track where they get the chance to perform in front of their peers, parents and teachers in a range of individual and team races once again earning points for their classes.
Our Sports Days are designed so that all of our children have opportunities to succeed and all points gained are important but our classes still work towards the goal of being crowned as champions on the day. Our four winning classes this year were as follows but huge congratulations to everyone who did their very best for themselves and their classes throughout the mornings;
Year 3 = 3H
Year 4 = 4W
Year 5 = 5H/5S
Year 6 = 6E
Year 3 Sports Day
Year 4 Sports Day
Year 5 and 6 Sports Day
Videos by Coach Will Preston
A big thank you to all the PE staff, teachers, ground staff, maids and of course the stars of the show, the students who once again helped to make our Patana Sports Days 2013 such successful and enjoyable events.
The Primary PE Team
Click here for more pictures http://www.patana.ac.th/Primary/viewGallery.asp?hGalleryID=1792
---
------------ no comments -----------
Inter class Tee Ball 2014
Published Tuesday, March 18, 2014.
Last updated: Wednesday, March 19, 2014
Batter Up, Play Ball!!
To view these images on an IOS device click here
Interclass Tee-Ball came swinging back around last month with boys and girls from years 3 to 6 putting the skills and tactics learnt in P.E lessons into friendly competition.
This is one of the most eagerly awaited Interclass tournaments, as Tee ball is arguably the hot favourite sport amongst our pupils. The excitement sparked from the event was vibrant and clear to see, with pupils chanting songs from their classroom all the way down to the wide open space of the Sports Complex. The environment was cheerful, with a huge mix of class colours and buzzing bright banners. The standard of play was very pleasing from all classes and the use of batting and fielding tactics was clear for all to see. From years 3-6 the children are taught how to field in a manner which puts the runner under pressure. It was great to see the huge progression our pupils make as they move through the KS2 years, both with skill and understanding, which resulted in some double and even triple plays. The crowds were going wild.
Well done to all of the classes who took part in this year's competition. The winners from all year groups are recorded below but a huge well done must be voiced to all pupils who added friendly competition to their learning experience.
| | | |
| --- | --- | --- |
| YEAR | GIRLS | BOYS |
| 3 | 3H | 3B |
| 4 | 4T | 4T |
| 5 | 5S | 5B |
| 6 | 6M | 6S |
A big thank you must be expressed to the Primary PE Department and the Year Group Teams who gave up their time to staff and umpire, ensuring the smooth running of the competition. It was great to see so many parents coming to support their child and it was enjoyable to see how excited and involved they got in the matches. However, most appreciation must go to the students, who through weeks of hard work made the events such a success.
Next up is our football competition, in June, and it is the final inter class event of the year. We hope to see you on the football pitches once again at the Sports Complex then!
The Primary PE Team
---
------------ no comments -----------
BISAC Football 2014
Published Monday, January 27, 2014.
Last updated: Wednesday, March 19, 2014
BISAC Football 2014
For IOS devices and capturing images click here
---
------------ no comments -----------
Record Breakers 2014
Published Monday, March 17, 2014.
Last updated: Monday, March 17, 2014
Aspiring Athletes give their all at this year's Primary Record Breakers
If you would like to view these pictures on an IOS device click
here
Record Breakers is one of our favourite events in the Primary PE calendar as many of our finest young athletes take to the track and field for this popular annual event. This year 110 of our students rose to the challenge and got out of bed early on Saturday 8th March to record their best times, heights and distances over 8 athletics events. The rain luckily stayed away this year, however our athletes had to battle against our usual Bangkok hot and humid conditions.
Record Breakers is about giving those students who enjoy their athletics the opportunity to record times, heights and distances over a range of athletic track and field events and to try to beat our sought after Primary school records. The morning began on the track with the 60m dash and then the 600m/800m distance races. Great times were posted across the age groups with the U'9 Boys record being broken by 3 boys with Louie Kelly holding the new record with a superb 600m in a time of 2:11.28.
For the second half of the morning the athletes moved to the field events where they rotated around 6 events from one to another. These events mirror those at the Primary FOBISIA Games and were the high jump, long jump, three springs jump/standing triple jump, tee ball throw, basketball chest push/ shot putt and quoit throw. The many parents who had come to cheer the athletes on were treated to some fantastic performances and five records were broken in the field making a grand total of 6 records overall. This was an awesome achievement and I'm sure that many of the records achieved will stand for many years to come.
Listed below are all of our primary records with those newly set highlighted:
| | | | | |
| --- | --- | --- | --- | --- |
| 1 | Girls 60 Meter Dash YEAR 4 | 9.70 | 2002 | ISABEL FAULKNER - BPS |
| 2 | Boys 60 Meter Dash YEAR 4 | 8.87 | 2011 | LUKE ABAI HADDON - BPS |
| 3 | Girls 60 Meter Dash YEAR 5 | 9.44 | 2011 | SARAH BRENNER - BPS |
| 4 | Boys 60 Meter Dash YEAR 5 | 8.69 | 2012 | LUKE ABAI HADDON - BPS |
| 5 | Girls 60 Meter Dash YEAR 6 | 9.00 | 2011 | CATHERINE VEASEY - BPS |
| 6 | Boys 60 Meter Dash YEAR 6 | 8.58 | 2013 | LUKE ABAI HADDON - BPS |
| 7 | Girls 600 Meter Run YEAR 4 | 2:14.74 | 2011 | MONIQA NIELSEN - BPS |
| 8 | Boys 600 Meter Run YEAR 4 | 2:11.28 | 2014 | LOUIE KELLY - BPS |
| 9 | Girls 800 Meter Run YEAR 5 | 3:06.00 | 2008 | ELEANOR SPENCER-HARTY - BPS |
| 10 | Boys 800 Meter Run YEAR 5 | 2:51.00 | 2008 | ROSS NICHOLSON - BPS |
| 11 | Girls 800 Meter Run YEAR 6 | 2:44.35 | 2001 | AMY BELMONT - BPS |
| 12 | Boys 800 Meter Run YEAR 6 | 2:39.90 | 2002 | WILLIAM REYNOLDS - BPS |
| 13 | Girls T-BALL THROW YEAR 4 | 27.34m | 2010 | CHRISTINE SMITS - BPS |
| 14 | Boys T-BALL THROW YEAR 4 | 36.06m | 2013 | UDAY WAZIRCHAND - BPS |
| 15 | Girls T-BALL THROW YEAR 5 | 32.30m | 2011 | CHRISTINE SMITS - BPS |
| 16 | Boys T-BALL THROW YEAR 5 | 42.78m | 2014 | UDAY WAZIRCHAND - BPS |
| 17 | Girls T-BALL THROW YEAR 6 | 34.55m | 2007 | MEAGAN PHONGMEKIN - BPS |
| 18 | Boys T-BALL THROW YEAR 6 | 44.03m | 2012 | SEBASTIAN TAMACAS - BPS |
| 19 | Girls 3 SPRINGS YEAR 4 | 5.59m | 2011 | LUCY THOMPSON - BPS |
| 20 | Boys 3 SPRINGS YEAR 4 | 6.16m | 2012 | EEMELI HEISKANEN - BPS |
| 21 | Girls 3 SPRINGS YEAR 5 | 6.14m | 2012 | EARN WONGHIRUNDACHA - BPS |
| 22 | Boys 3 SPRINGS YEAR 5 | 6.35m | 2012 | LUKE ABAI HADDON - BPS |
| 23 | Girls Standing Triple Jump YR 6 | 6.90m | 2014 | NIAMH FLANNERY - BPS |
| 24 | Boys Standing Triple Jump YR 6 | 7.40m | 2014 | VINCENT BOULOM - BPS |
| 25 | Girls High Jump YEAR 4 | 1.07m | 2011 | MONIQA NIELSEN - BPS |
| 26 | Boys High Jump YEAR 4 | 1.17m | 2010 | BENEDICT WINYARD - BPS |
| 27 | Girls High Jump YEAR 5 | 1.30m | 2008 | PEACHY ELLIS - BPS |
| 28 | Boys High Jump YEAR 5 | 1.24m | 2012 | LUKE ABAI HADDON - BPS |
| 29 | Girls High Jump YEAR 6 | 1.43m | 2009 | PEACHY ELLIS - BPS |
| 30 | Boys High Jump YEAR 6 | 1.40m | 2012 | BENEDICT WINYARD - BPS |
| 31 | Girls Long Jump YEAR 4 | 3.43m | 2007 | ELEANOR SPENCER-HARTY - BPS |
| 32 | Boys Long Jump YEAR 4 | 3.80m | 2002 | MICHAEL TYRELL - BPS |
| 33 | Girls Long Jump YEAR 5 | 3.81m | 2012 | MONIQA NIELSEN - BPS |
| 34 | Boys Long Jump YEAR 5 | 4.60m | 2012 | LUKE ABAI HADDON - BPS |
| 35 | Girls Long Jump YEAR 6 | 3.88m | 2009 | PEACHY ELLIS - BPS |
| 36 | Boys Long Jump YEAR 6 | 4.36m | 2003 | BENSON PANG - BPS |
| 37 | Girls CHEST PASS YEAR 4 | 10.30m | 2011 | MONIQA NIELSEN - BPS |
| 38 | Boys CHEST PASS YEAR 4 | 12.10m | 2011 | REMINGTON BRANDT - BPS |
| 39 | Girls CHEST PASS YEAR 5 | 11.94m | 2011 | CHRISTINE SMITS - BPS |
| 40 | Boys CHEST PASS YEAR 5 | 14.10m | 2010 | ROBBIE HINE - BPS |
| 41 | Girls SHOT PUT YEAR 6 | 7.20m | 2013 | MONIQA NIELSEN - BPS |
| 42 | Boys SHOT PUT YEAR 6 | 6.80m | 2014 | ARTUR VARMUZA - BPS |
| 43 | Girls QUOIT THROW YEAR 4 | 18.96m | 2010 | ZAHRA POONEVALA - BPS |
| 44 | Boys QUOIT THROW YEAR 4 | 27.07m | 2011 | LUKE ABAI HADDON - BPS |
| 45 | Girls QUOIT THROW YEAR 5 | 24.30m | 2012 | MONIQA NIELSEN - BPS |
| 46 | Boys QUOIT THROW YEAR 5 | 27.64m | 2010 | JOSHUA MCGOVERN - BPS |
| 47 | Girls QUOIT THROW YEAR 6 | 28.68m | 2013 | MONIQA NIELSEN - BPS |
| 48 | Boys QUOIT THROW YEAR 6 | 31.10m | 2014 | CHALI TAYLOR - BPS |
A huge thank you to all of the children who took part and the parents who supported during a very enjoyable morning of athletics. The event itself would not have been possible without the many staff and parent volunteers and also a group from Chulalongkorn University who offered their generous services on the day.
Well done to all Primary Athletes!
The Primary PE Team
---
------------ no comments -----------
Under 9 Football Tournament 2014
Published Tuesday, February 18, 2014.
Last updated: Thursday, February 27, 2014
U'9 Footballers Display Their Silky Skills At This Year's Invitational Tournament
The Patana Under 9 Invitational Tournament is a popular event on the Primary PE calendar and once again we had approximately 60 students representing the school making up 7 Patana teams. For many this was their very first school tournament, proudly wearing the Patana shirt and they were all certainly excited by their opportunity to play.
Due to the timing of the tournament many other school were still on half term and many were unable to attend. However, St Andrews School rose to the challenge and brought 3 excellent teams. Both the boys and girls pools played a round robin with the girls then having playoffs for the medal positions. Although there were to be winners this event is far more about our young students experiencing the highs and lows of friendly competition first hand. The atmosphere and sportsmanship on display from the first whistle to the last was a credit to all of the students, parents and Coaches.
The overall results were as follows:
BOYS
St Andrews A 1st
BPS Black 2nd
BPS Tigers 3rd
St Andrews B 4th
BPS Year 3 5th
BPS Orange 6th
GIRLS
BPS Tigers 1st
St Andrews 2nd
BPS Year 3 3rd
BPS Black 4th
Well done to all players, coaches and parents for all of their efforts and positive guidance of their teams on the day. With some superb football on display the future certainly look Orange and Black!!!!!
The Primary PE Team
---
------------ no comments -----------
Try a New Sport Week 2014
Published Tuesday, January 28, 2014.
Last updated: Tuesday, January 28, 2014
Key Stage 2 Students get a chance to be Risk Takers during 'Try a New Sport Week'
Once again the first week of Term 2 saw our year 3 to 6 PE curriculum put on hold for our annual 'Try a new Sport Week'. The Primary PE and Swim teams were called into action to offer some alternative sports and activities and some interesting talents emerged! Learning opportunities offered during the week included; Table Tennis, Dance, Kwik Cricket, Uni Hoc, Takraw, Badminton, Frizbee Golf, Swedish Long ball, Bouldering, Flippa Ball, Tchoukball and Ultimate Frizbee.
There was certainly no shortage of sports to choose from as the students rose to the challenge of trying something that they had never even heard of before.
A huge thank you to all of the Primary Swim and PE teams for coming forward with such a wide range of exciting new learning experiences to try. Also to all of the students who leapt at the chance to make exciting choices and trying something new!
Well done everyone,
The Primary PE Team
---
------------ no comments -----------
Merry Christmas From Primary PE
Published Wednesday, December 18, 2013.
Last updated: Wednesday, December 18, 2013
Merry Christmas
The Primary PE Team would like to wish all of the Patana Community a very Merry Christmas and a Healthy New Year. Can we also remind all Key Stage 2 parents that your child will require football boots for their Tee Ball lessons in the New Year please.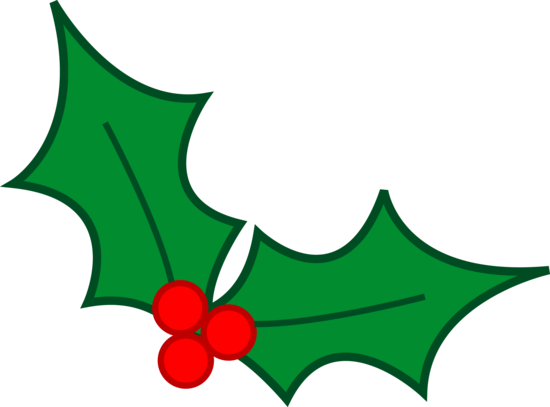 ---
------------ no comments -----------
Bromsgrove U'11 Football Tournament
Published Monday, December 02, 2013.
Last updated: Wednesday, December 04, 2013
Patana Enjoy Festive Football Fun at Bromsgrove
BPS Tigers Under 11 Boys – Mr Hancock
The Year 6 boys team had a mixed day at their first Bromsgrove invitational tournament on Sunday. The boys played some terrific attacking football at times and looked very solid defensively against some very good opposition.
The day started well with a 3-0 victory against Shrewsbury where the boys played some flowing attacking football and were rewarded with some excellent team goals. Next up was TRAILL school who had some very skilful players and were also a match for BPS physically. It was a close fought game with chances for both teams with TRAILL taking two of theirs to win the game 2-0. In our third game we played the hosts, Bromsgrove International School, in a very entertaining game that was end to end for the full ten minutes. BPS really started to impose themselves late on in the game and hit the woodwork for the fourth time with only seconds to spare. Unfortunately we couldn't find a break through and the game ended 0-0 for our first draw of the day. In our final game of the group stage we played Harrow and secured a 2-0 victory whilst displaying some good one touch football and some well taken goals. Unfortunately for BPS, Bromsgrove won their last game 1-0 to send us into 3rd place and narrowly miss out on the 1st v 2nd game.
In the 3rd v 4th playoff game we met Shrewsbury for the second time and started slowly against a quick and physical team that were determined to avenge their loss earlier in the day. BPS did not start as quick as they had in previous games and quickly found themselves 2-0 down. Despite a battling performance in the latter stages of the game and some good chances for BPS Shrewsbury held on for a 2-0 win to claim 3rd place. This result left BPS with one last game against Harrow that was a close game that was decided on penalties with Harrow winning 3-2.
All ten boys contributed to a good all round display and played some excellent football against some tough opposition. Having been so close to the final it was disappointing not to end the day with a trophy but it was a good experience for all the boys and gives us plenty of motivation for the upcoming BISAC tournament. The boys did themselves and Patana proud with their commitment, sportsmanlike conduct and performances in a very competitive tournament.
BPS Black Under 11 Boys – Mr Chris
All the Patana footballers arrived at Bromsgrove in high spirits last weekend as this was a new tournament and the students were looking forward to a great day of football. Even though it was an early Sunday morning start the teams were raring to go and in the B league the boys faced Harrow first. It was a shaky start to the day as the team settled in and it was a late goal that secured the team's first win. From that point on the boys never looked back in the group stage as they went from strength to strength. Peyton was having a quiet time in goal as the boys beat Bromsgrove B 3–0, Patana Girls 3–0 and Shrewsbury B 5–0. A special mention must go to Sithi Srichawala who had a fantastic day scoring goals from all of the pitch.
The boys had made it to the final and would play Shrewsbury B again. This was a dangerous situation, having beaten them 5 – 0 the team couldn't afford to be over confident about the game. Sure enough the boys came up against a far more resilient Shrewsbury team and Patana found themselves 1-0 down in the early stages of the match. This was unfamiliar territory and Peyton was not a happy goalkeeper. Patana equalised soon after and then Shrewsbury scored again. This was tense as time was running out! Fortunately the boys showed great character and scored twice in the dying seconds of the game. Final score 3-2, ambulance for Mr Chris please!
Well done boys, some fantastic football and a great result. Thank you to all those parents that braved the heat and came to support the teams. Go Patana!
Under 11 Girls – Mr Liam
On what was a hot day for football the Patana Girls U11's took on the best boy footballers that Bangkok had to offer and came away with their heads held high.
The main emphasis on the tournament for the girls was for them to have fun and to play as a team in what was valuable practice for the BISAC U11's football tournament in term 2. In our opening game against Shrewsbury B the girls played extremely hard and were unlucky to lose 3-0 which flattered Shrewsbury very much. The second game of the tournament was a little bit more one sided as the quality of the Patana B boys team came through and they went away with a 3-0 win. So after 2 games of the tournament the girls had played 2 lost 2 and not scored a goal. For most teams this may have been too much to handle but the resilience of the girls shun through and they picked themselves up and were ready for their 3rd game against Harrow B. The performance against Harrow was the best performance that I, as their coach have seen all year. All of the girls were putting their bodies on the line for the team and looked as though they were on their way to a 0-0 draw until an unlucky decision by the referee gave Harrow a free kick 15 yards out. The resulting kick was then smashed into the top corner leaving our keeper no chance.
The Final group game against Bromsgrove B was a huge game, if Patana avoided defeat they would finish 4th in the league and play Harrow in the plate final (3rd and 4th playoff). The game against Bromsgrove B was a very one sided game with Patana girls very much on the front foot throughout. The girls hit the woodwork twice and were denied by some fantastic saves from the Bromsgrove B goalkeeper. In the end the game finished 0-0 and Patana girls finished 4th advancing to play Harrow B.
The plate final which was played over 15minutes proved to be one step too far for the girls and in the searing heat the girls were beaten 4-1, but they recorded their first goal of the tournament with a delightful finish from Daphne. After the game sorrow soon turned to cheer as the girls found out that they would then have to play one more game to decide the Bowl final (5th and 6th playoff) against Bromsgrove B. unlike the league game it was much more of an equal tie this time with the Patana keeper being called into action on a number of occasions, producing a number of excellent saves. With the game destined to go to the dreaded penalty shootout the Patana Girls gave one last massive effort and in the 14th minute a mix up after some great play by the Patana midfield caused the Bromsgrove central defender to put the ball into his own net. The last minute was a very nervous period but the girls managed to hold out and won the Bowl final!! In doing this they became the first Girls football team from Patana to play in a Boys tournament and come home with a trophy.
All the girls who played in the tournament deserve so much credit for the effort they put in and the heart that was shown. Thank you also to all the parents who came to support their children, and I hope to see you all again at the BISAC tournament.
---
------------ no comments -----------
Phuket Football Tournament 2013
Published Friday, November 22, 2013.
Last updated: Monday, December 02, 2013
Patana Primary begin a New Chapter in this years' BISP Invitational Football Tournament in Phuket
U'11 Girls – Mr Liam/Miss Fraser
Although the rain poured it could not stop the Patana U11 girls finishing 3rd in what proved to be a very close tournament.
Day 1 of the Tournament was a day of real highs and lows for the girls. After winning their opening 2 games against a resilient DCB 2-1, and a strong team from Alice Smith Kuala Lumpur 2-0 the girls were in confident mood when it came to their deciding game against BIS Vietnam. The Game started at a fast pace with Vietman scoring with their 1st, and only shot of the game after 5 minutes. The game from there on out was all Patana but as hard as they tried the girls could not break down a resilient BISV defence. A 1-0 defeat meaning that the girls would have to play the winners of pool B in the semi-finals, who were a strong team from BIS Jakarta.
Day 2 started as day 1 finished with the games being played at an incredible pace and with the semi-final in sight the girls were in a vibrant mood with hopes of reaching the final. The game against BISJ was another close affair with Patana scoring in the first half with an instinctive striker's goal from Daphne Van Den Oetelaar. Patana then had to weather the storm as BISJ went on the all-out attack managing to score seconds before half time. The second half of the game was played at a much calmer pace and the game ended 1-1 which meant there would be 10 minutes of extra time to be played. During extra time both teams tried their hardest to win but in the end a late goal from BISJ meant that they would be going to the final and Patana would go in to the 3rd and 4th play off game against BISV who lost a tough game to Harrow.
Once the torrential rain had cleared the girls started their play-off match with Vietnam. Within 4 minutes Patana had scored the opener with a well worked goal and then added a second just after half time to wrap the game up. It was a tremendous effort from all of the U11 girls and they should be very proud of their weekends work.
Team; Fee, Emiko, Daphne, Josephine, Aiko, Isaure, Michelle, Niamh, Risako and Adys
U'11 Boys – Mr Tatam
Our 10 intrepid U'11 Boy footballers boarded the bus for the airport and their date with BIS Phuket destiny with a nervous step into the unknown for many. Mr Tatam certainly felt that the team was a little undercooked but took heart from some vital match practice against Shrewsbury on the Monday before our Thursday departure which had helped to bond the team.
The format of the tournament was not kind this year with 7 teams in our Pool and only the Pool winner moving to a straight final against the winner of the opposite Pool of 6 teams. This left us with the target of winning our first 6 x 24 minute matches to even get to the final which was certainly a challenge over the two day event.
Friday started brightly with a composed 5-0 win over BMIS and followed up with a nervous 1-0 win over Harrow with a superb Prompt header settling the match. Next up were BSM from Manila and a confident 4-1 win helped to send us for a happy lunch. The boys were tiring as we faced one final hurdle on day one with a tough match against a high flying BISJ from Jakarta. This game had it all with a missed penalty and great recovery goal from Tommy but the moment of the match went to Blake who heroically threw himself across the goal to chest a certain goal off the line! Phew…. and day one had ended with us still on track but with a big match looming against KLASS on Saturday am.
After a great nights' sleep we were as ready as we would ever be for our clash with KLASS who were also unbeaten having won most of their games by the 6 goal mercy rule. We treated this as our final and the boys were focused and ready. An early goal and the first conceded by KLASS set us on our way to an incredible 3-0 win which left us on the brink of a spot in the final. Our final group game against CIS from Korea was played in a tropical downpour but the boys floated highest to secure a comfortable 6-0 win and our hard earned final slot.
In the final we faced an also unbeaten Home team in BISP who breached our defence early to lead 1-0. Our boys threw the proverbial kitchen sink at them for the remainder of the match but could not find the back of the net however hard they tried. So 2nd Place and a Silver Medal but a great journey that all of the boys should be rightly proud. A final Tally of 20 Goals scored and 2 conceded with one of those an own goal tells a great story of determination. Well done boys!
Team; Tommy, Prompt, Mark, Alex, Tumi, Paul, Blake, Click, Olivier and Chali
U'9 Girls – Mr Hockley
Patana Tiger Cubs win first Phuket Under 9 Girls' Trophy
Playing in the inaugural Under 9 girls' section of the excellent Phuket schools football tournament, the young Patana Tiger Cubs grew stronger as the competition developed to record a famous gold winning performance.
The girls were soon into their stride in the opening group game against Harrow only to become bogged down by their opponents' determined tackling and covering. Chances were created but hesitation and a lack of finishing power kept the game at 0-0. Next up were a strong Alice Smith team and within minutes the girls were a goal down after a lack of concentration in defence. However, the team did not allow this to dampen their spirits and an attacking display for the remainder of the game, coupled by a solid defence, led to goals by Savannah and Lihi turning the game around for a 2-1 victory. A 2-0 defeat of Shrewsbury in the final game put Patana top of the group and a return match with Shrewsbury the next day.
The match followed much the same pattern as the day before with the Patana girls spending almost the entire game in their opponent's half with only a 2-0 victory to show for it, but it was enough to send them into the final and a re-match against Alice Smith.
This turned out to be an end to end, thrilling game with the Patana defence, with Estelle figuring prominently, repelling the spirited Alice Smith raids while putting their opponent's defence under enough pressure to concede two free-kicks and two goals from Lihi. Patana held out for the final minutes, after Alice Smith had pulled a goal back, for a well deserved victory and their first trophy.
Well done, Patana U'9 girls!
Team: Tyana Nanoo; Estelle Carr, Praewa Taylor; Ellie Spengler, Lihi Rotenberg, Lily-Anne Boucher, Smilla Wolgast; Savannah Hunter
U'9 Boys – Mr Kay
The U'9 boys arrived at the Phuket International Football tournament in high spirits, looking forward to what promised to be an exciting and challenging weekend. We started with a difficult game against the British School of Jakarta. In a hard fought contest Patana drew 2:2, after conceding an unfortunate late goal (to the eventual winners of the U'9 competition). Harrow Bangkok were our next opponents in the group stages. The Patana boys took an early lead and never looked back, running out comfortable winners- 3:0! This meant that a win or a draw in our final group game would take the Patana U'9s into a Saturday semi-final. After a rollercoaster match against the British School of Vietnam, Patana drew 2:2, meaning progress to the semi- final was secured. Sunday saw the beginning of the knockout stages. Patana faced tough opposition in the form of St Andrews Bangkok in their semi-final. The U'9 boys played as a team, making tackles and creating lots of chances to score. Unfortunately, even after a late onslaught on the St Andrews goal, Patana lost out 2:1. This all meant a 3rd place play off against KLASS from KL. In what surely had to be the most entertaining (and nerve racking) game of the tournament, both teams played with determination and resilience, in difficult weather conditions. With the score tied at 1:1 and one minute left of normal time, Patana scored a fantastic goal to lead 2:1. With less than 20 seconds to defend our lead, KLASS had a corner. The ball was crossed and a cruel deflection left the ball in the Patana net…this meant 2:2 and extra time! To their credit, the Patana U'9s picked themselves for the remainder of the game, showing their trademark determination and team work. Both teams knew that one goal would most likely win the bronze medal in extra time and unfortunately it was the KLASS team, with minutes left on the clock who broke the deadlock. The boys were naturally disappointed at the end of the tournament but upon reflection (on the journey home), we could only look back on the tournament with fond memories. The U'9 boys were a credit to Bangkok Patana School!
Team: Mathew B, Philip, Jack, Hugo, James, Eddie, Matthew C, Brett, Henry, Kai
---
------------ no comments -----------
FOBISIA 2014
Published Wednesday, November 13, 2013.
Last updated: Wednesday, November 13, 2013
Primary FOBISIA 2014 Preparation Starts Here!
Some parents may have noticed the name change for this year from FOBISSEA to the new and trimmed down version of FOBISIA which is how the group and all associated events will be referred to from now on.
For those parents and students new to Patana or those parents who have children who may just have shown an interest in FOBISIA Friendly Games I hope that the following information will help in any decision making that your family may need to make.
The Primary FOBISIA (Federation of British International Schools in Asia) Friendly Games is a sporting festival and competition for British International Schools across Asia. We select teams to represent Years 4, 5 and 6. Patana are in Group A with other large schools from the region: Tanglin, Singapore; The British International School, Jakarta; Harrow International School, Bangkok; Alice Smith and Garden International School from Malaysia.
This year the Games will be held in KL, Malaysia and hosted by Alice Smith School.
The team will depart on Wednesday 18th June, compete on the 19th, 20th and 21st before returning on Sunday 22nd June 2014.
Over the three days of competition the children will compete at Football, Tee Ball, Swimming and Athletics.
Each team consists of 6 boys and 6 girls in the 3 age categories of U'9, U'10 and U'11.
Selection Criteria and ECAs
Selection is based on a number of criteria including the overall balance of the team being selected, the children's performances during ECAs and various timed or measured events held during Term 2. This is an extensive time commitment and attending all of the ECAs does not guarantee selection.
We can only take 6 boys and 6 girls for each age group. Strict age rules apply for FOBISIA but we will check and let you know if any age related problems early in the process.
If children wish to be available for selection they must meet the following ECA criteria in Term 2.
Monday
Athletics ECA (optional but recommended in preparation for Record Breakers on Saturday 8th March which all those who are selected must attend unless a very good reason can be provided)
Tuesday: Tee Ball ECA (compulsory)
Wednesday
Non Tiger Shark FOBISIA Swimming ECA for children who are not already Tiger Shark swimmers.
This is optional, but all children have to attend at least one time trial gala during Term 2.
Thursday: Appropriate age group Football ECA (compulsory)
If your child fully understands the level of commitment expected, and would still like to try out, you need to sign them up for the relevant year group Girls or Boys FOBISIA Games option on the ECA sign up for Term 2.
Tuesday Tee Ball and Thursday Football ECAs will be automatically signed up by joining the correct FOBISIA option. You will then need to sign your child up independently for the Monday Year 4 to 6 Athletics ECA if they wish to attend. If your child is not a Tiger Shark they also need to sign up for the Wednesday Non Tiger Shark ECA separately if they wish to attend.
Term 3 commitment if selected;
If selected for our 2014 FOBISIA Team your child must attend Monday, Tuesday and Thursday ECAs, plus a Wednesday Swimming ECA for any non-Tiger Shark swimmers in Term 3.
If you have any questions regarding this years' FOBISIA Games please do contact me at antt@patana.ac.th
Yours sincerely,
Mr. Andrew Tatam
Head of Primary Physical Education
---
------------ no comments -----------