Targeting Excellence in Science Learning
February 21

-

February 23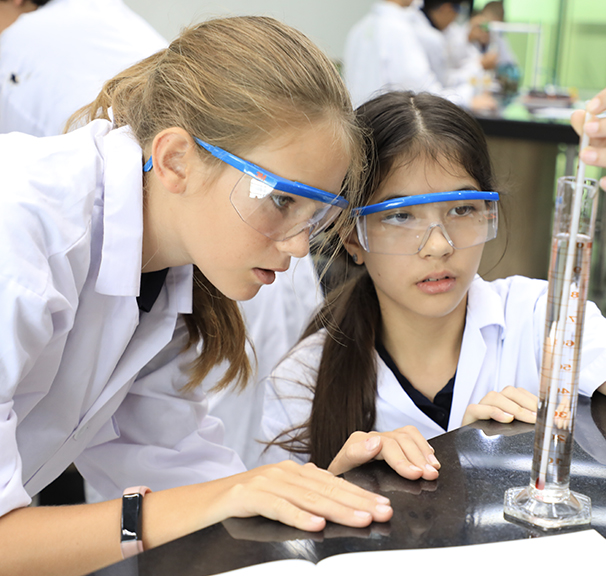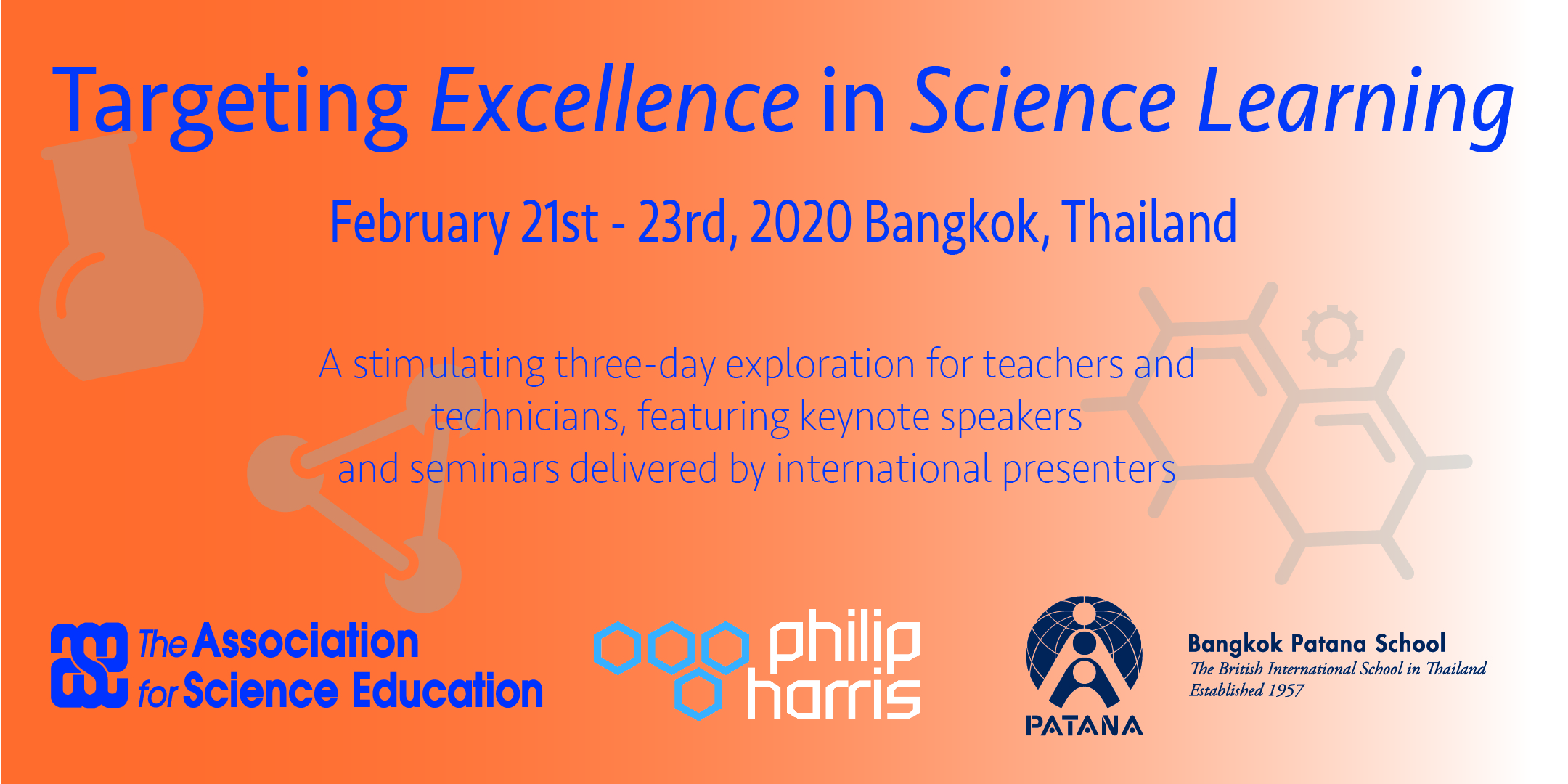 This premier conference hosted by ASE, Philip Harris and Bangkok Patana School provides a stellar professional learning opportunity rarely seen in Asia for Science educators. It brings together experts and practitioners, sharing the latest equipment, techniques and ideas to target excellence in science learning.
The conference is woven into 7sevenstrands, informed by the seven recommendations of the recent Education Endowment Foundation report into Improving Secondary Science.
Preconceptions: Build on the ideas that pupils bring to lessons
Self-regulation: Help pupils direct their own learning
Modelling: Use models to support understanding
Memory: Support pupils to retain and retrieve knowledge
Practical work: Use practical work purposefully and as part of a learning sequence
Language of science: develop scientific vocabulary and support pupils to read and write about science
Feedback: Use structured feedback to move on pupils' thinking
All of the Keynotes and workshops are framed by these seven recommendations
Science Technician Strand
The Head Technician from Philip Harris is putting together an exciting programme of professional learning for science technicians on the first day of the conference.
Technician workshops run by Jackie McKie, Head Technician from Philip Harris
Networking opportunities with other technicians from across the region through a "job-alike" session and also at the complementary Friday evening social event
New equipment demonstrations
Technician Workshops:
Safe handling of micro-organisms including use of Biohazard cabinet
Microscope maintenance and slide preparation including the use of digital microscopes
Glass handling and making bespoke glassware
Solution preparation and titration
Distillation workshop
Showcasing of new/updated equipment:
New biology equipment such as electrophoresis/DNA demonstrations, etc
New chemistry equipment such as melting point apparatus, etc
New physics equipment such as Ripple Tank, Gravimeter, new BEK tiles, Photoelectric effect using Planck's Constant Kit, etc
Keynote Speakers
Our keynote speakers will be delivering workshops as well as keynote sessions during the conference: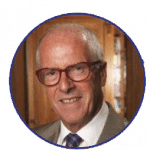 Professor Sir John Holman: ASE President and a lead author of the EEF report and internationally reknowned speaker. Emeritus Professor University of York, and senior advisor to the Gatsby Foundation and Wellcome Trust. Sir John will focus his keynote and workshops on how to implement these 7 recommendations.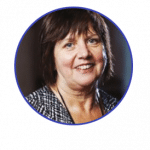 Professor Christine Harrison: A specialist in Formative Assessment, who has worked alongside giants of the field such as Dylan Wiliam and Paul Black. Past Chair of the ASE research committee and reader in education research at Kings College London. Her keynote and workshops will focus on how Formative Assessment supports the 7 key recommendations from the EEF report.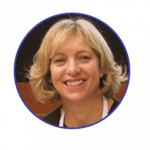 Jane Turner: Associate Professor at the University of Hertfordshire and Director of the Primary Science Quality Mark initiative. Jane will guide delegates through how the 7 recommendations translate to the teaching of primary science.
Ian Stuart: Former teacher and founder/CEO of Atomic School, a pioneering initiative bringing the fundamentals of atomic theory into Primary classrooms.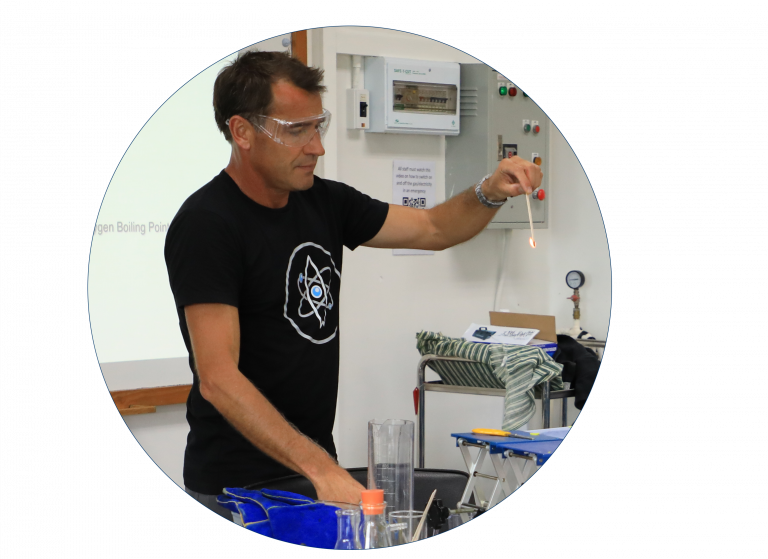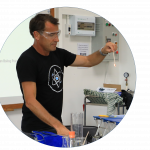 Ruben Meerman: Well known in Australia as the 'Surfing Scientist' Ruben Meerman brings the 'wow' factor into science classrooms.
Workshops
In addition to these, there will be more than 70 workshops engage with these 7 key recommendations and then put them into practice in their own classrooms. Here is a sampling of some of the workshops:
Using Minecraft to Teach Atomic Theory in Primary School by Max Hopwood, Bangkok Patana School
Looking at ways to embed scientific skills in engaging and practical ways in Lower Key Stage 2. Includes examples of how to connect learning in science to other areas of the curriculum, igniting student creativity and enhancing conceptual understanding in a purposeful way.
Planning Practical Work for Effective Learning by Carol Davenport, Northumbria University


This workshop is based on the findings of Millar and Abrahams 2008 – 2012 research into the effectiveness of practical work, and the subsequent 'Getting Practical' project from ASE/Gatsby, and on resources developed by NUSTEM for A-level practical work.  Participants will explore the underpinning research, evaluate their current practice relating to the use of practical work, and explore how to implement Millar and Abraham's findings in their own classrooms.

Discovering the miniPCR DNA System by Jackie McKie, Philip Harris


A practical session on the DNA amplification and separation using the miniPCR and blueGel electrophoresis equipment.  How to enhance practical skills and knowledge relevant for the IB Biology curriculum.

3-D Modelling in Chemistry Education by Ari Myllviita, University of Helsinki


Computer-based molecular modelling with web-based programs like molview.org and installed programs such as MarvinSketch, ChemSketch.  How using computer-based models can promote students' understanding of chemistry at the microscopic level.

Building Molecules with StickyAtoms by Ian Stuart, AtomicSchool


A new classroom molecular modelling system called StickyAtoms that allows students to assemble molecules from atom models using magnetic attractions between them. This makes chemical bond-making spontaneous and fun. Magnetic attractions mimic electric forces more accurately than plastic sticks (used in MolyMods, for example) so the force and energy relationships are more intuitively understood from their very first encounter.


Developing Science with Foundation Stage Students by Sarah Murgatroyd, Bangkok Patana School


How do we develop scientific enquiry in Foundation Stage students through 'Understanding the World'? Sharing of best practices from Bangkok Patana School and participant schools.

Practices to Develop Understanding and Metacognition by Alex Black, Let's Think Forum Council


Exploring the evidence of the effectiveness of study practices such as retrieval practice, elaboration and dual coding in developing knowledge, understanding and metacognition.

Using the Frayer Model and Other Tools to Develop Scientific Vocabulary by Brian Taylor, Bangkok Patana School


In this session, you will examine ways in which learners acquire vocabulary; probe and discuss the latest research, and explore practical models to support learners acquiring and using subject-specific vocabulary.
Exhibition
There will be an exhibition for the duration of the conference. Please email all exhibition enquires to Bangkok Patana School – cpl@patana.ac.th.