A World of Opportunity for the Class of 2019

University offers from top institutions, demonstrating excellence in academics, arts and sports. Congratulations to the Class of 2019!
The Class of 2019 received 450 offers from 192 selective universities and colleges throughout the world. 108 offers were made by the following institutions listed in the Top 50 of The Times Higher Education World University Ranking 2018-2019 (the number in brackets indicates multiple offers):
University of Oxford (2)
University of Cambridge
Imperial College London (5)
University of Pennsylvania (2)
University College London (14)
University of California, Berkeley
Columbia University
University of California, Los Angeles (5)
Duke University
University of Michigan (2)
University of Toronto  (11)
Carnegie Mellon University
London School of Economics and Political Science (2)
New York University
University of Washington (3)
University of Edinburgh (14)
University of California, San Diego (7)
University of British Columbia (10)
King's College London (12)
University of Texas at Austin
University of Wisconsin, Madison (4)
McGill University (3)
Katholieke Universiteit Leuven
University of Illinois at Urbana-Champaign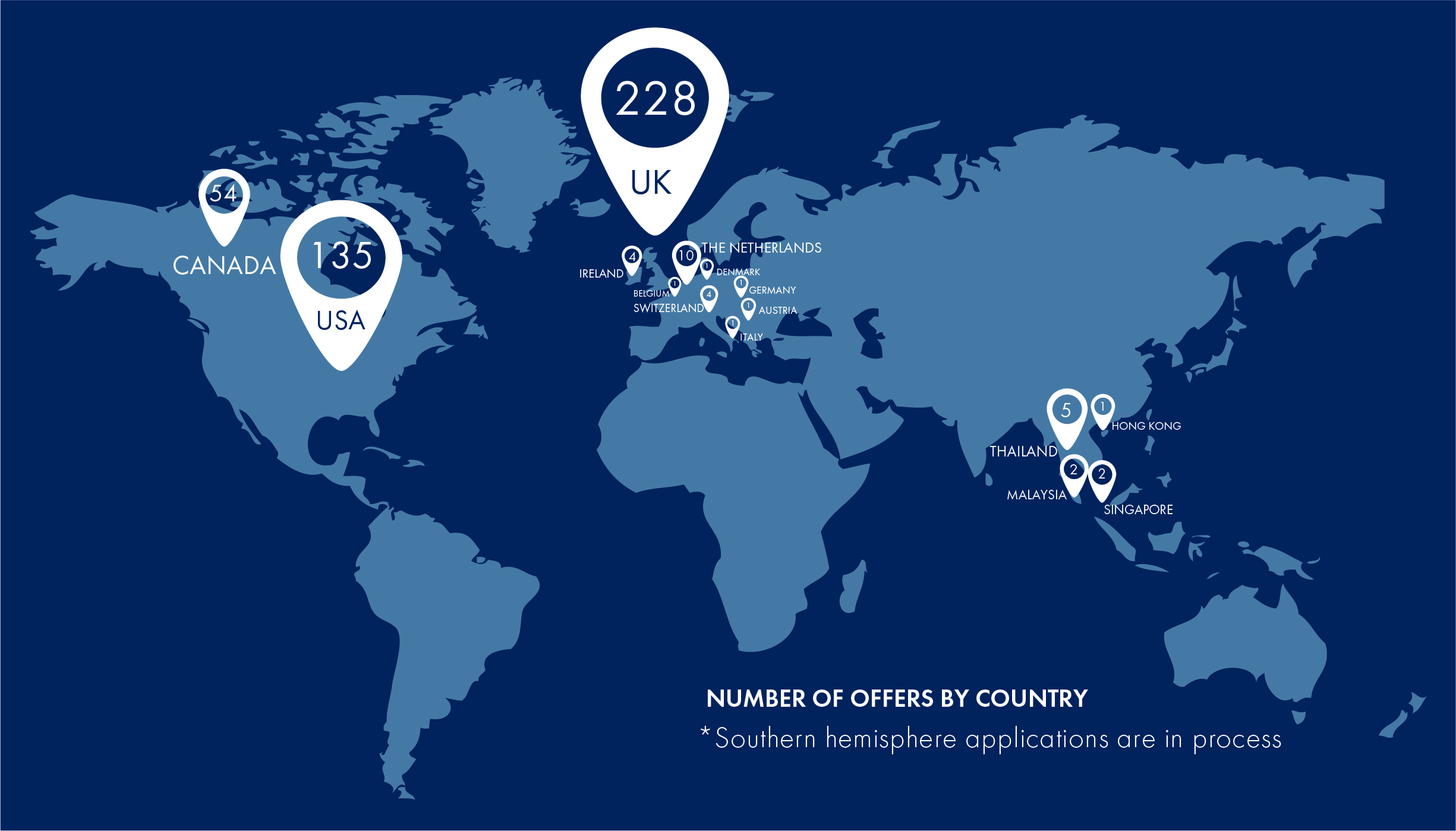 We are especially proud of our graduates for embodying our values of Well-Being, Learning and Global Citizenship. Through the intense IB Diploma many of these students took on extra activities with community service clubs, performed in school productions, pursued hobbies and were good role models for the younger generations of students in the school.  They adapted to working within the IB programme and showed rigour and determination.
Three students from this cohort were among the 278 students worldwide to receive a perfect 45 IBDP score. Fourteen per cent of them scored an incredible 40 points or more.
Within the list of top universities, we had offers to specialist programmes where acceptance is very selective:
Andrea Gatchalian shared her talent in drama for many years at Bangkok Patana and will be matriculating at Mountview Academy of Theatre Arts in the UK, a programme more selective than Oxford and Harvard.
Nanaan (Chopin) Indra-Payoong, who stunned school audiences as early as Year 6, received a scholarship to study at Berklee College of Music in the United States and will join other Bangkok Patana alumni already in the programme. (Read more about Chopin's journey to Berklee.)
Jin Ju Lee was accepted into Yonsei University in South Korea, the most selective university worldwide, with only a five per cent acceptance rate.
Conor Kelly accepted an NCAA Division 1 Golf scholarship at Seattle University.
Sakooltipaya (Koko) Lotharukpong will read Philosophy, Politics and Economics at the University of Oxford
Anya (Bua) Paopiamsap will read Physics at the University of Oxford.