Introducing our new Careers and Universities Counsellor Paul Yap.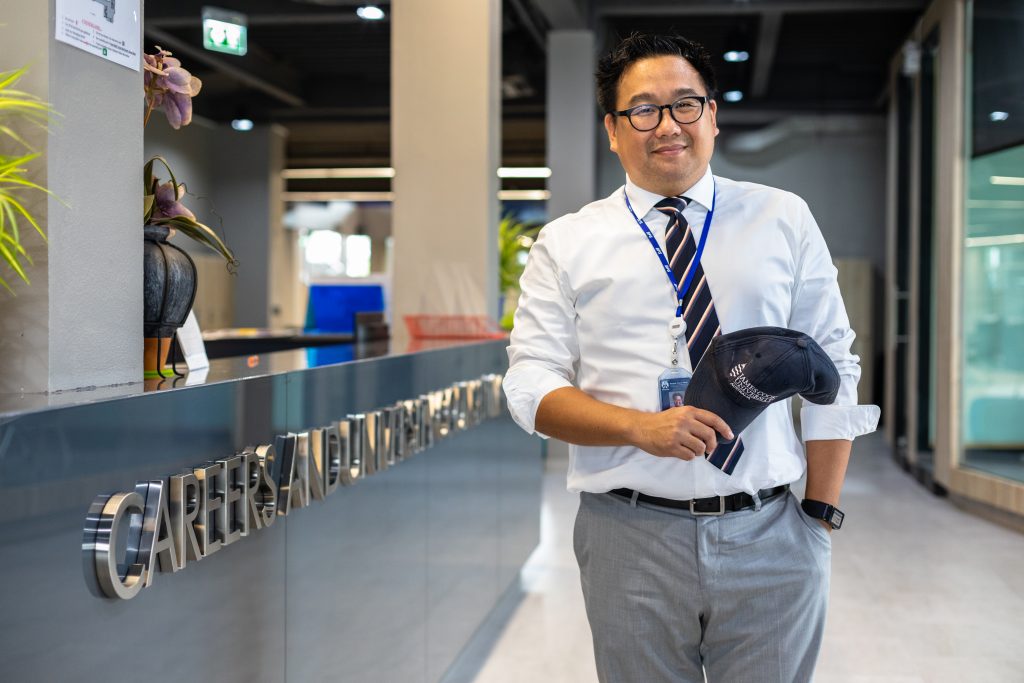 Paul earned his BSc in Psychology from Ateneo de Manila University and a Master's in Counselling from De La Salle University in the Philippines. He is a Registered Guidance Counsellor and has been in education for the last 16 years, working in an international school setting for the last 12 years. He is here with his wife and two children who will be attending Bangkok Patana School in Year 6 and Year 8.
"I am from one of the smaller cities, when I grew it was rice paddies and salt farms. It changed later, as metro Manila grew so fast it got too noisy for me. I like trees and quiet and listening to birds. I went to high school in Florida in the US and hung out with the many immigrants in Florida – Central Americans and people from the Caribbean islands. I am a reservist in the Philippine Air Force. One of our first purchases on arriving here was a rice cooker! I really enjoy swimming but also practice Filipino martial arts; Arnis or Kali stick fighting, the national sport of the Philippines. I like to read and I write poetry. I love comic books and gaming. I explain to parents that I still do all those things today. I know what it is like to balance being an athlete and an academic.
I've always known I wanted to work with kids although in high school there was a strong recommendation to be a doctor, but I knew I wanted to be a psychologist. While I was doing my pre-med I knew that I wanted to change and to work with kids. I wanted to help kids help themselves. I've been a counsellor for 13 years, and I love working with kids who are so dynamic. There is never a dull moment.
I first visited Patana for a swim FOBISIA, I walked in and that grand entranceway blew me away. Seeing the work the kids did here was just amazing, I knew in my heart that if at any point they had an opening I wouldn't hesitate to apply. This is an amazing place, the things they have done continue to amaze me at what people can do.
I plan to get to know the students who I will be working with but more importantly helping them to understand the potentials and the pathways for the next five years. Helping them to understand that they can change, give them the tools to change in school and in university. Many students don't understand how much things can change. I want to help give them the confidence and the tools to make those changes.
Learn about all our new teachers here: https://www.patana.ac.th/new-teachers-2019-20/