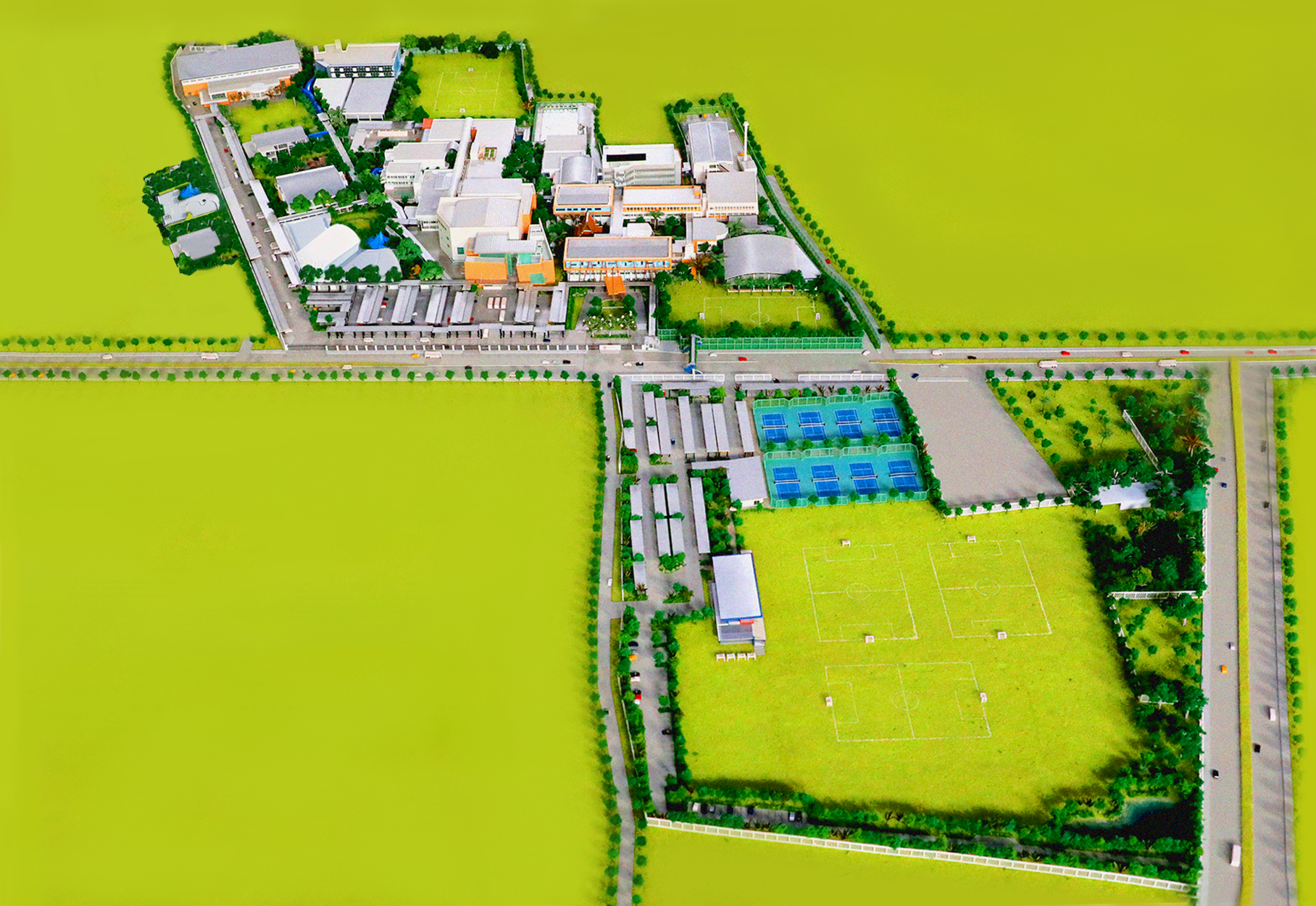 Front Car Park and Drop Off Area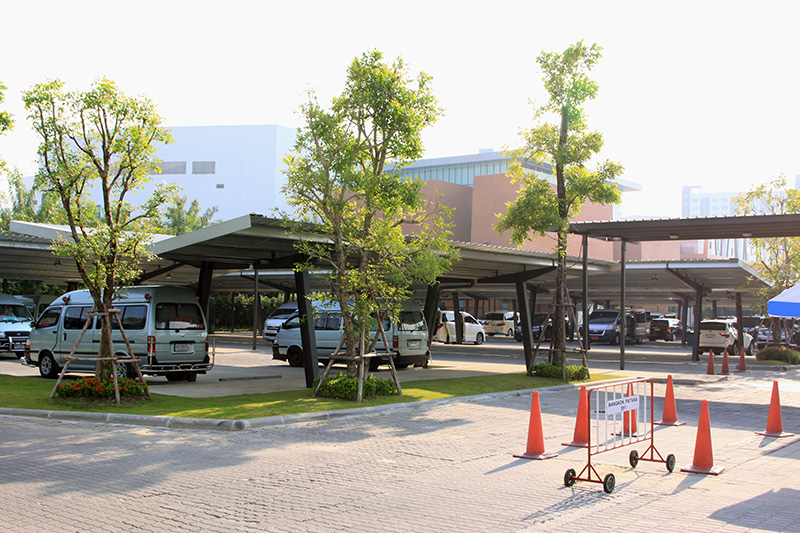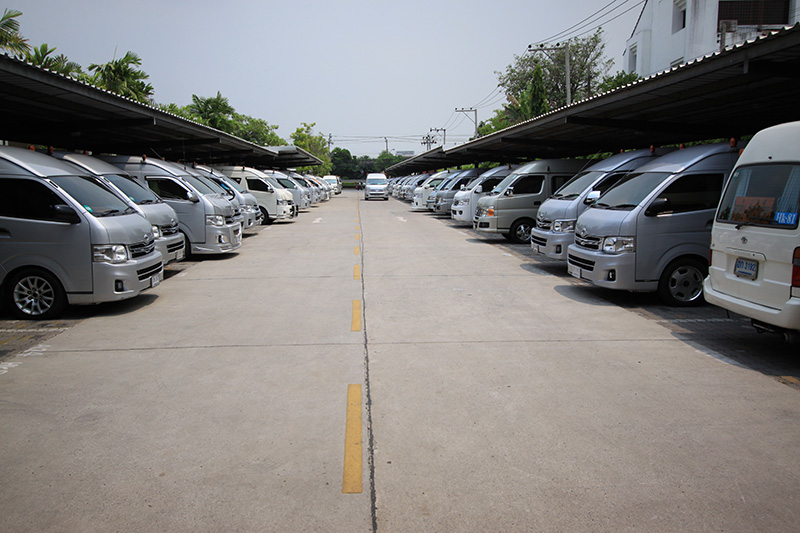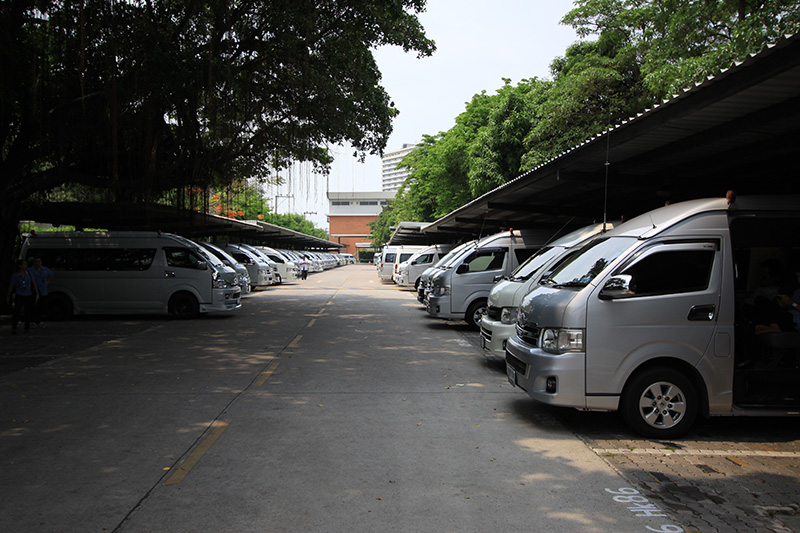 Foundation Stage
Our Foundation Stage environment and facilities are wonderful, and though part of the larger school, are sufficiently separate to provide a safe and nurturing environment for the children. The Foundation Stage has covered and uncovered zones and students have open access to all areas (inside and out). Our facilities include a cycle track, sensory stream, learn-to-swim pool, indoor exploration areas, outdoor play areas (to promote physical development), a variety of ICT tools, libraries and gardens.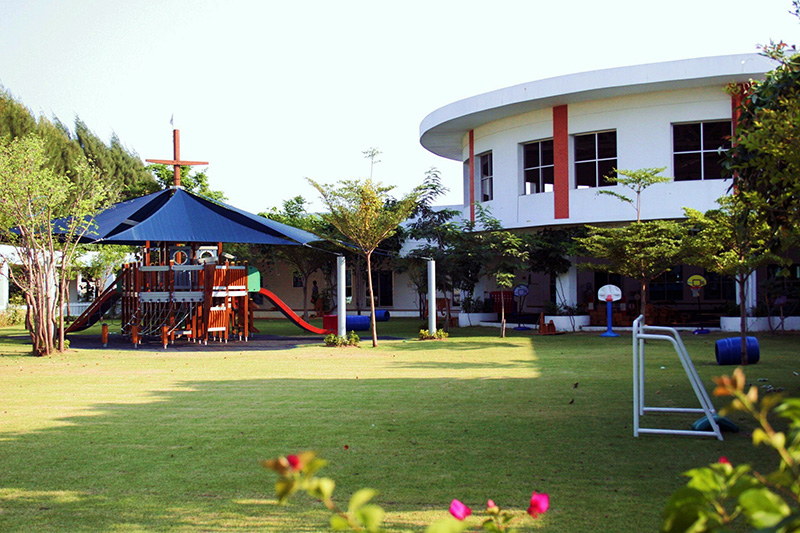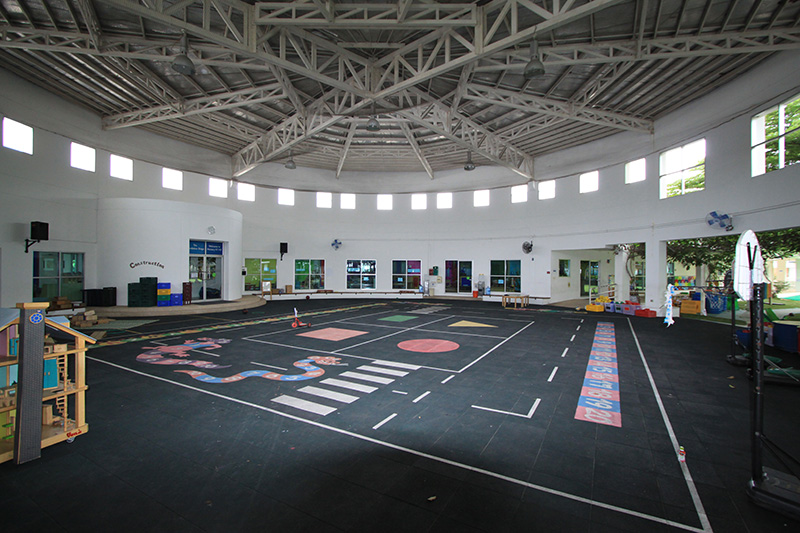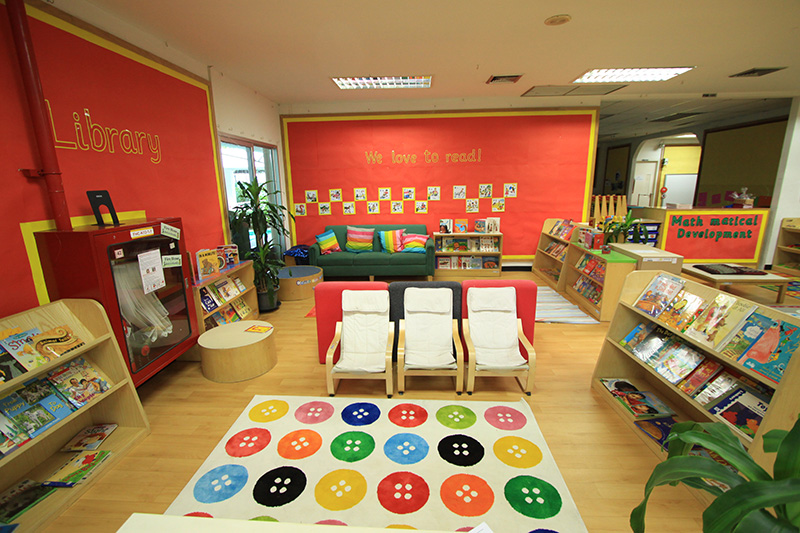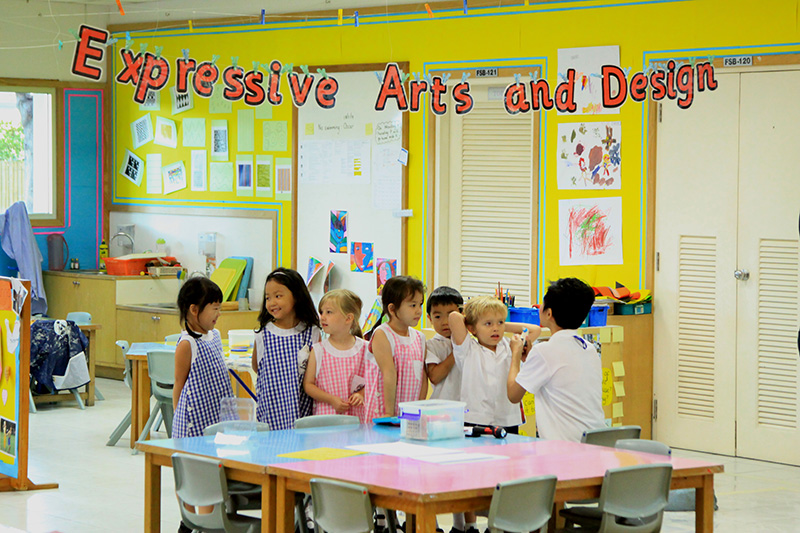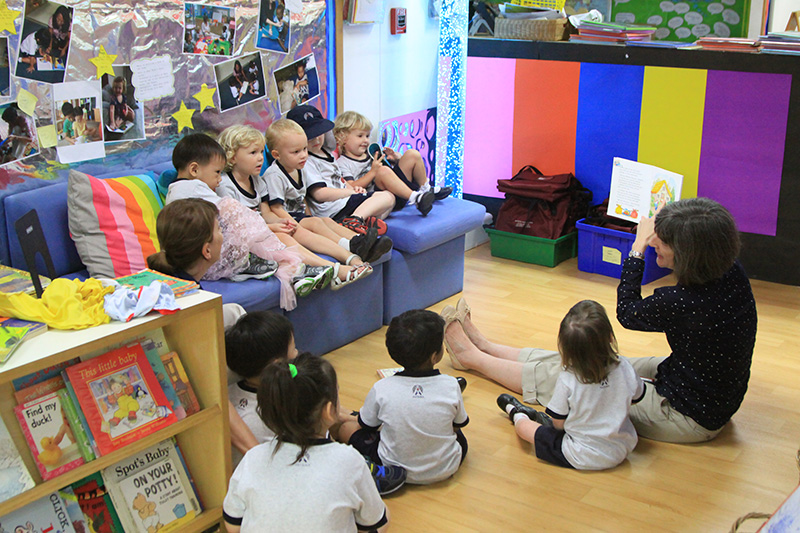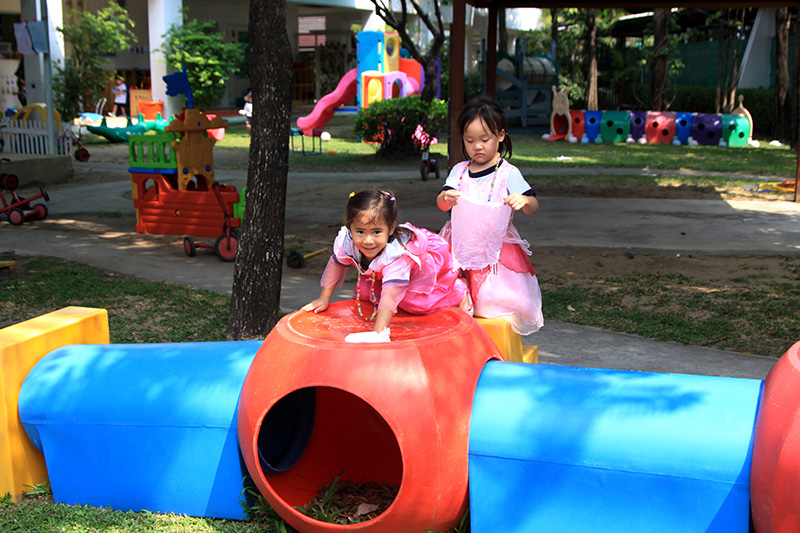 Year 3/4
Year 3 and 4 enjoy the use of their own dedicated building with individual classrooms, shared areas, ICT Labs and a cookery suite across two floors.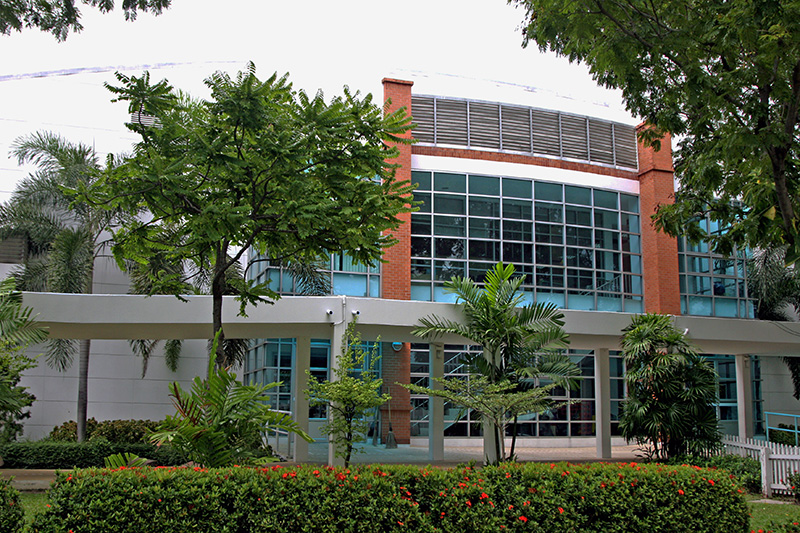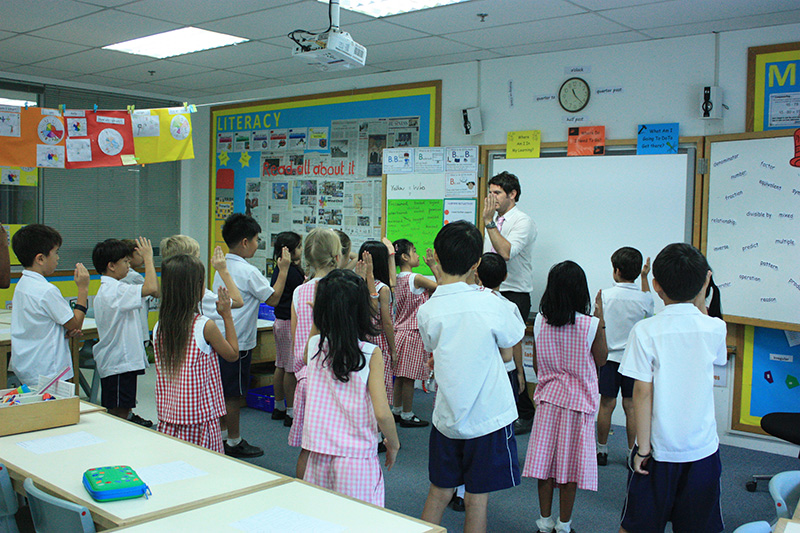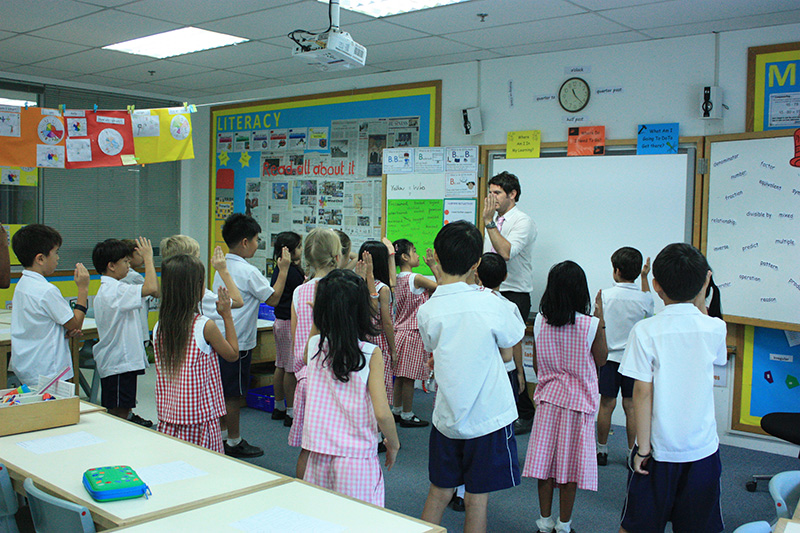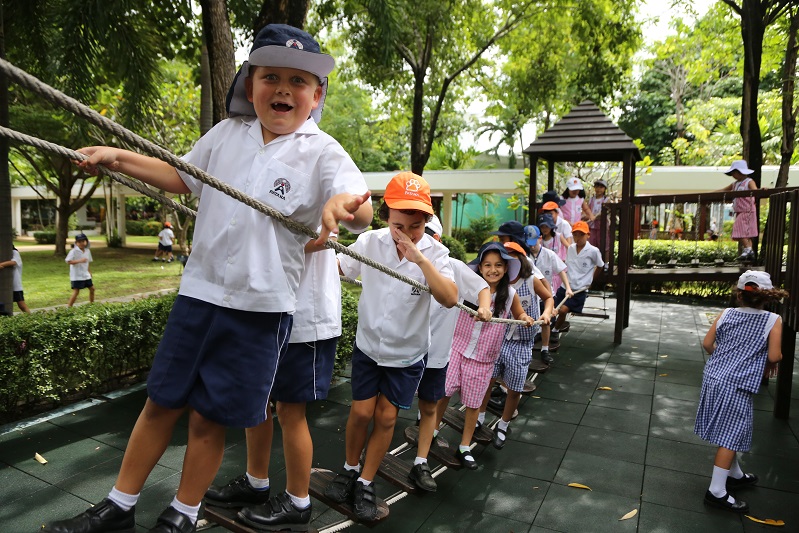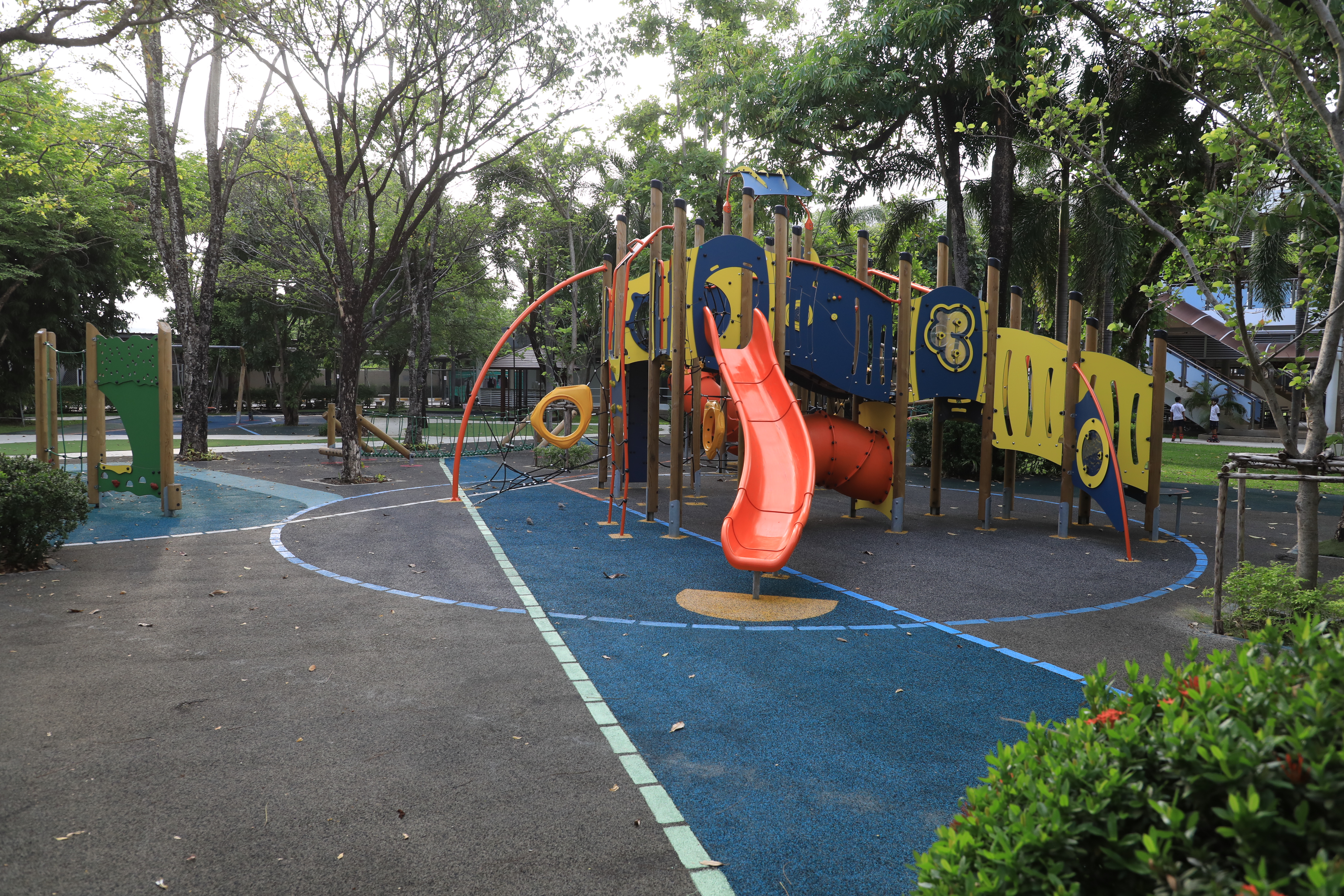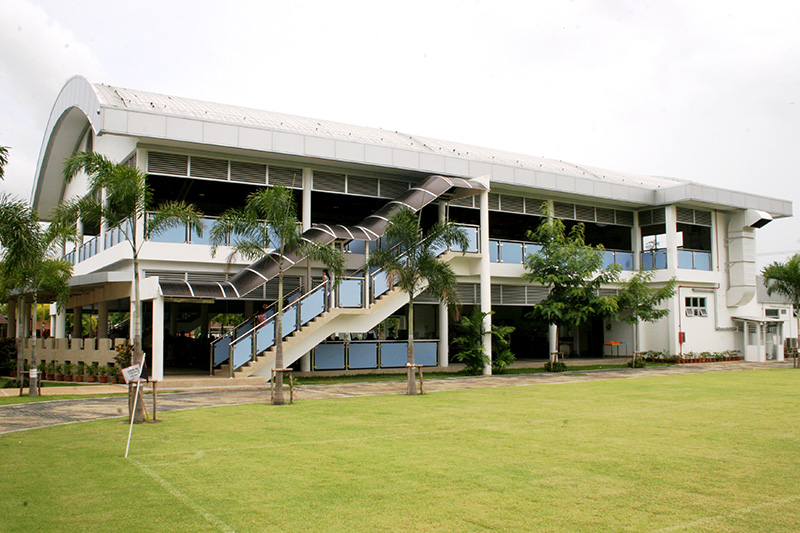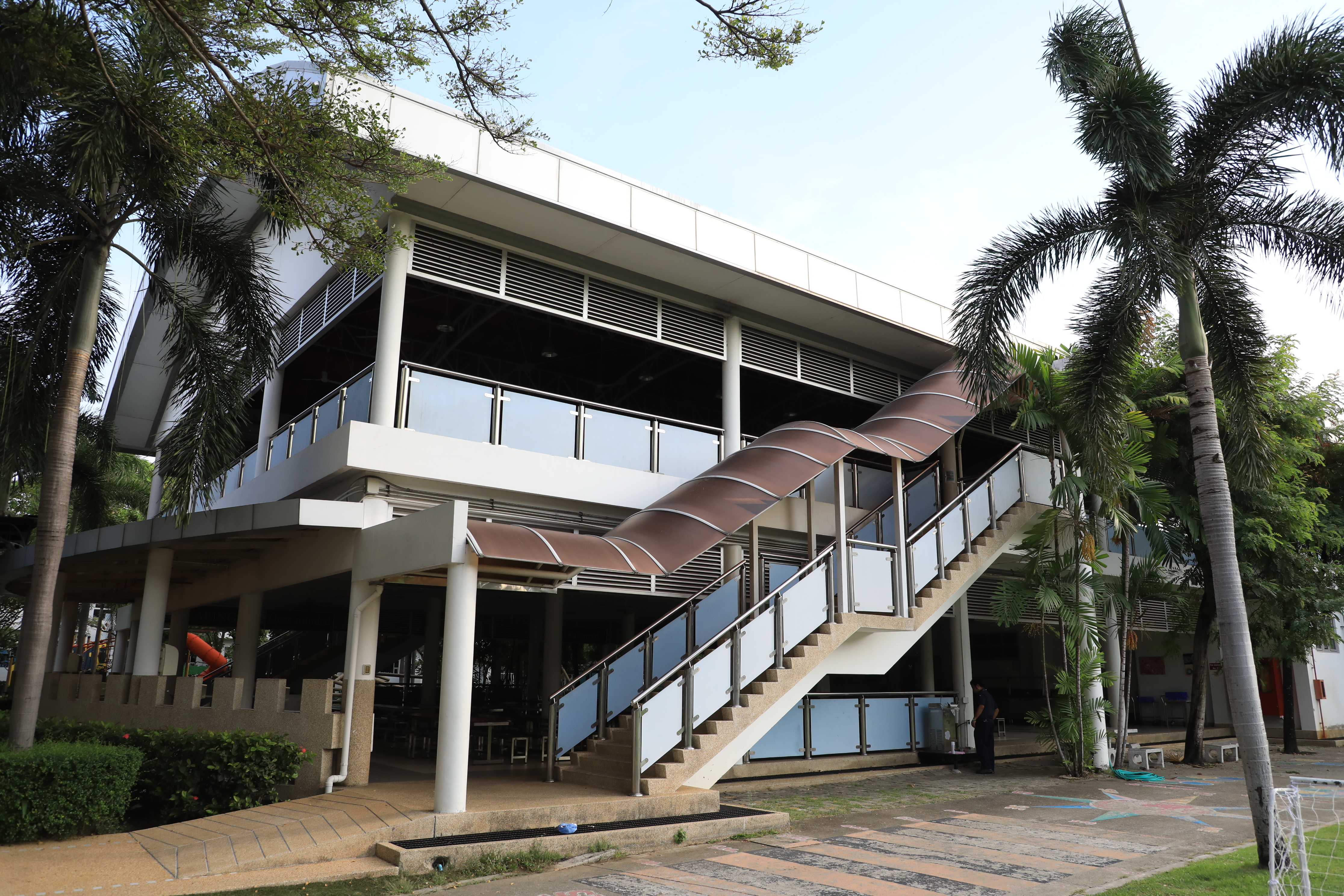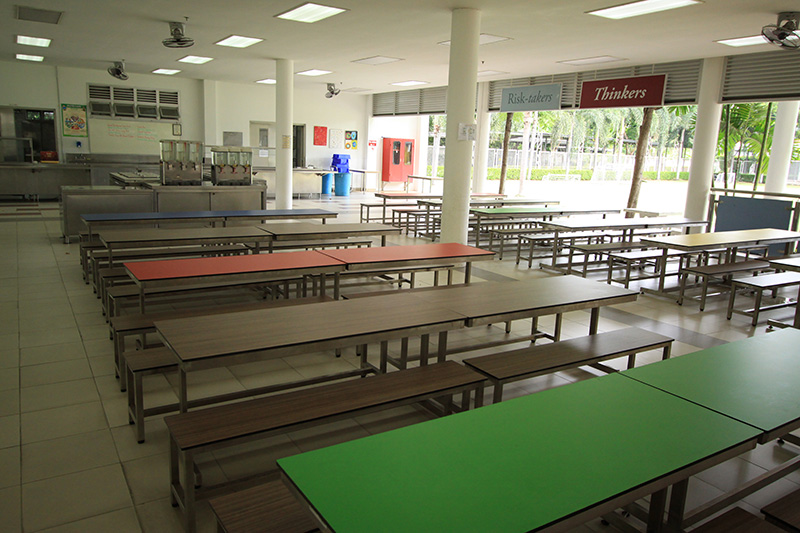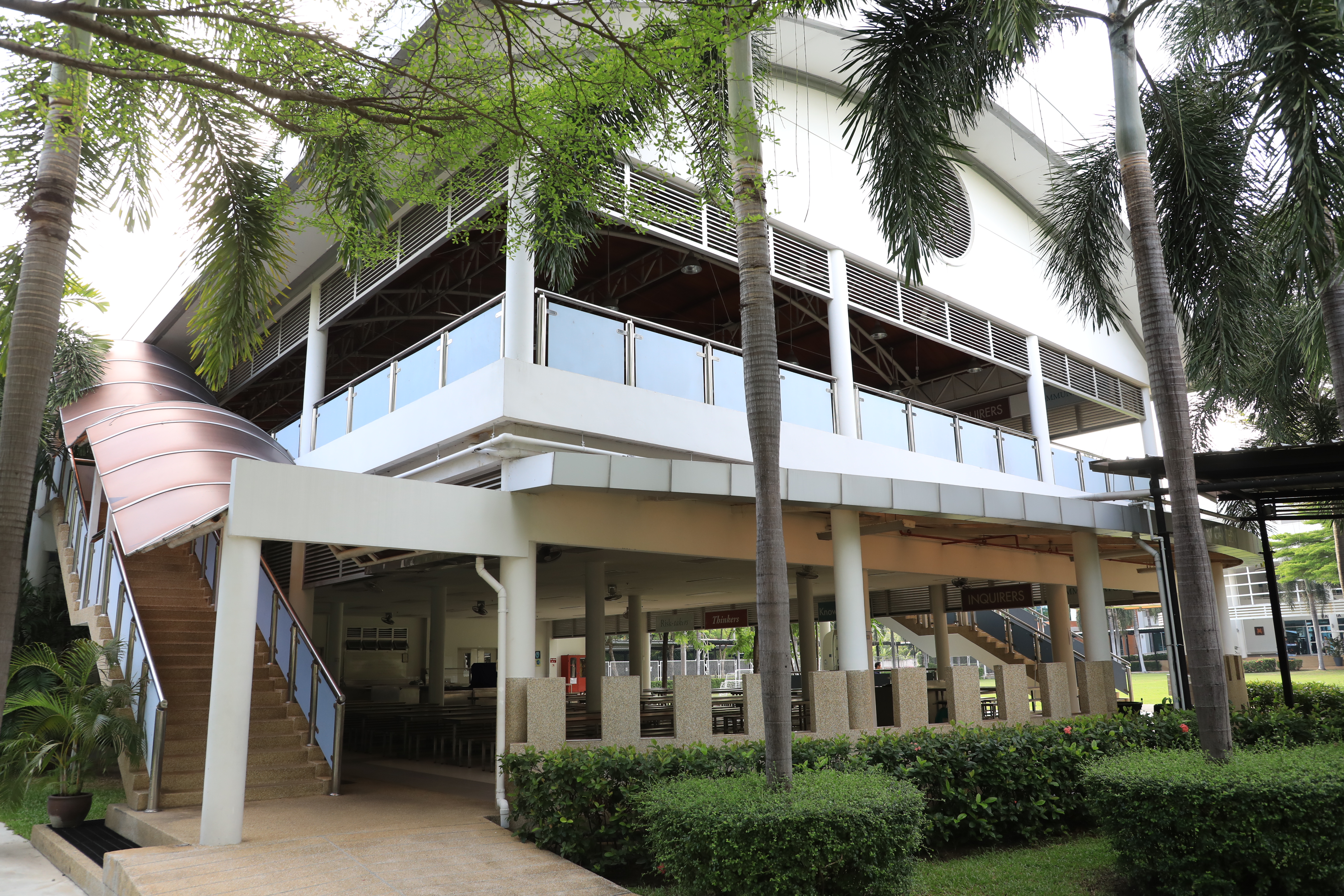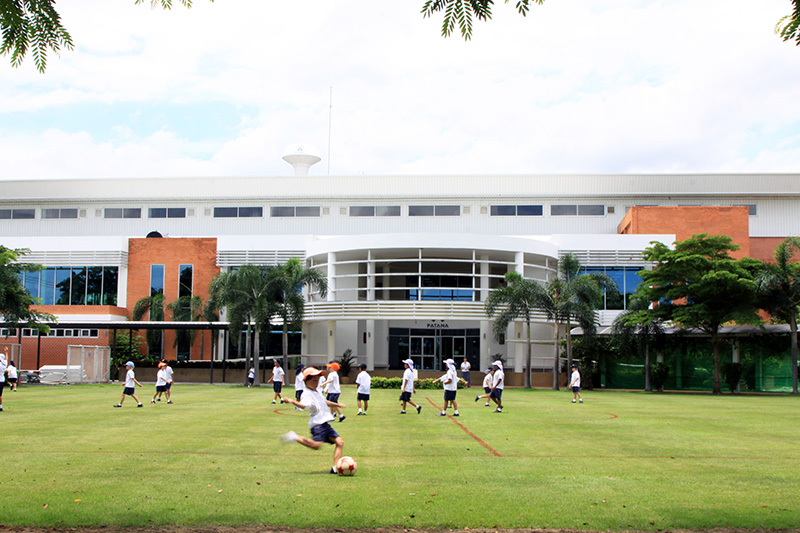 Sports Hall
The school's sports hall is used by students of all ages as well as being the location of many whole school events and assemblies. The main hall can be divided into three, each with their own basketball court. The Sports Hall also houses our indoor climbing wall, dance studios, spin bikes and fitness suite.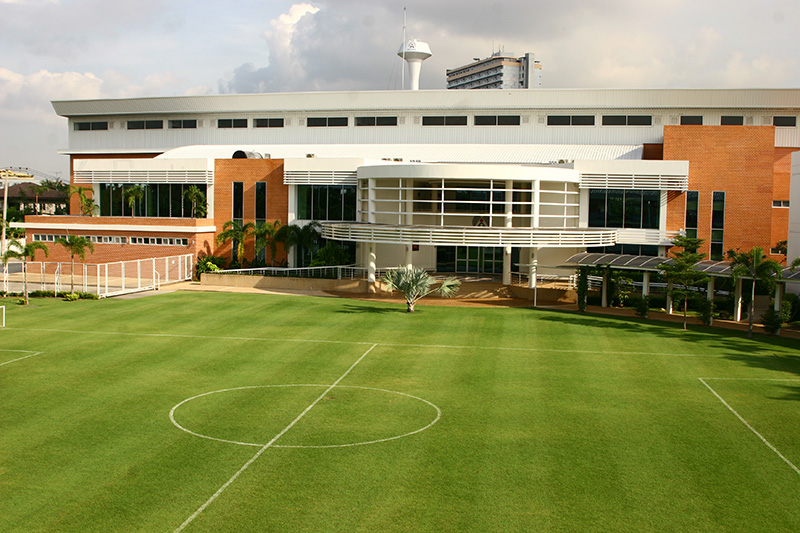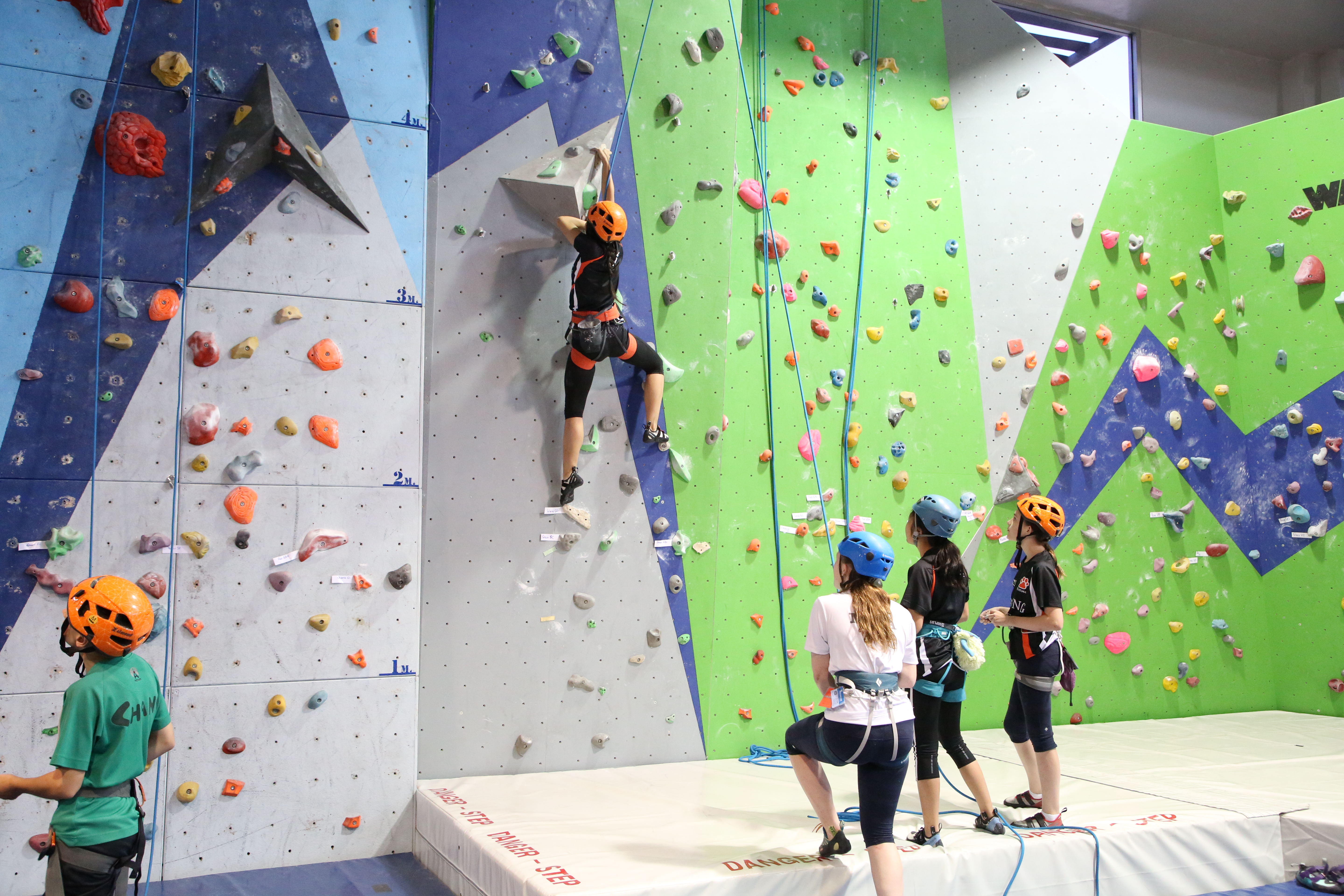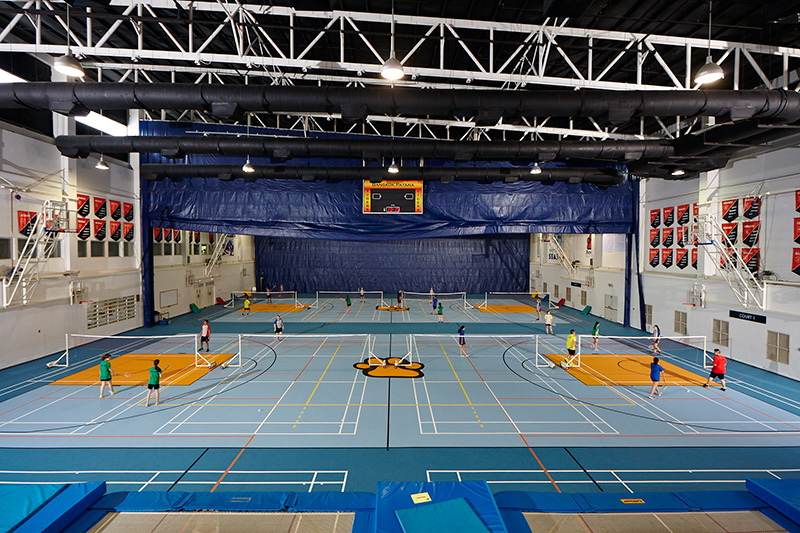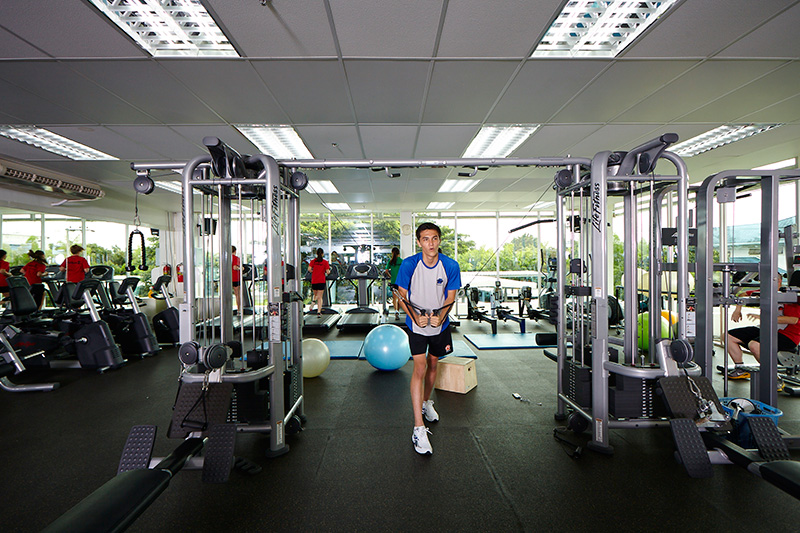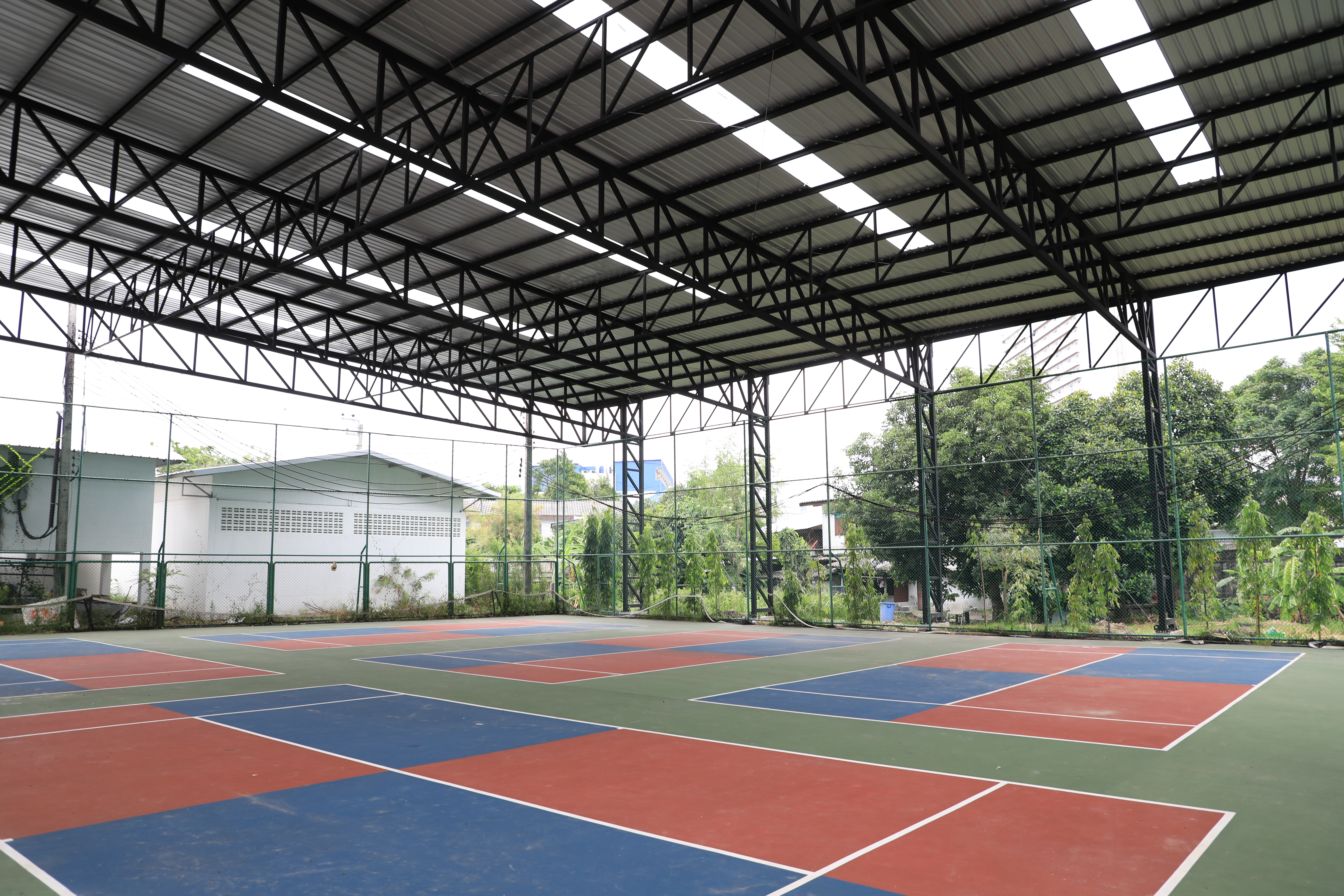 Year 5/6
Recently rebuilt to offer eight classrooms per year group, the Year 5/6 building is a modern, well-planned space with art and design rooms and a large multi-purpose space on the third floor, alongside state-of-the art classrooms and learning spaces.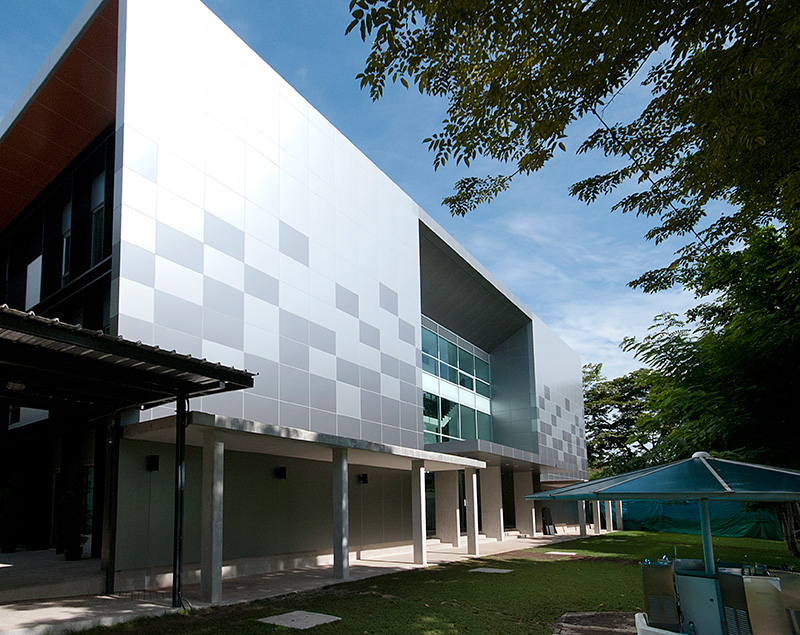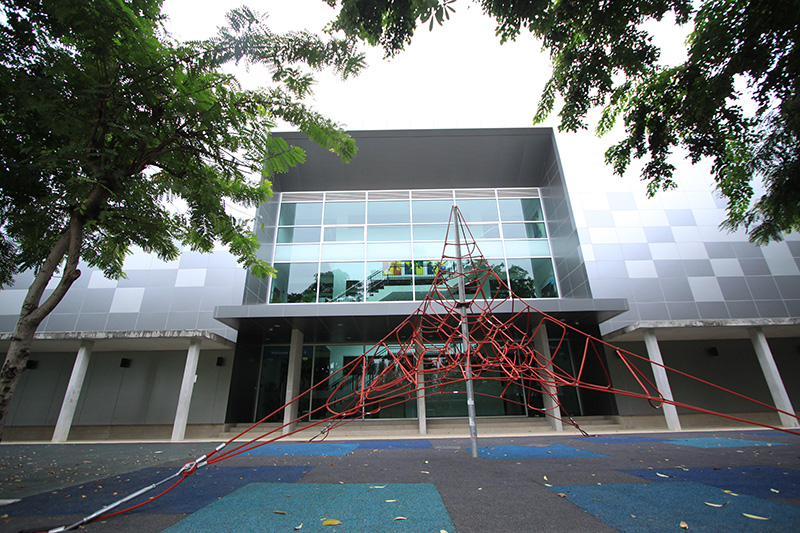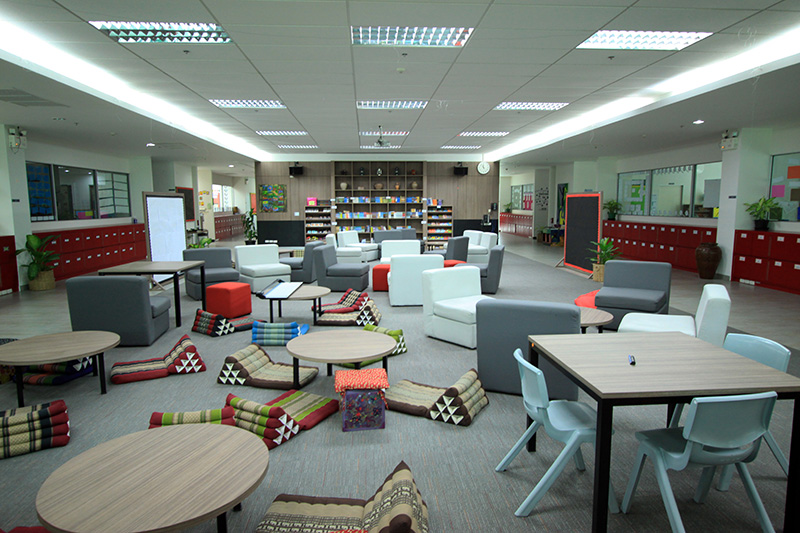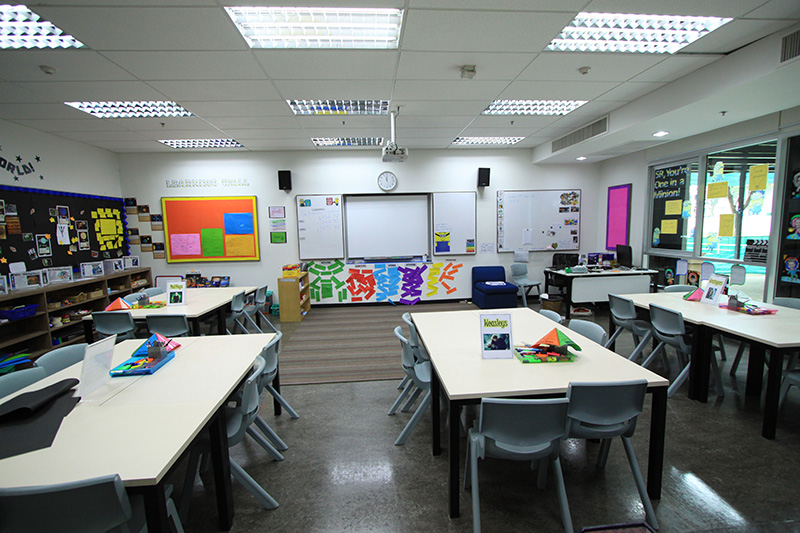 Primary World Languages & Thai
Housed in its own building, this is where students from Years 3 to 6 come for their language lessons in Thai, French, Spanish, German, Japanese and Mandarin.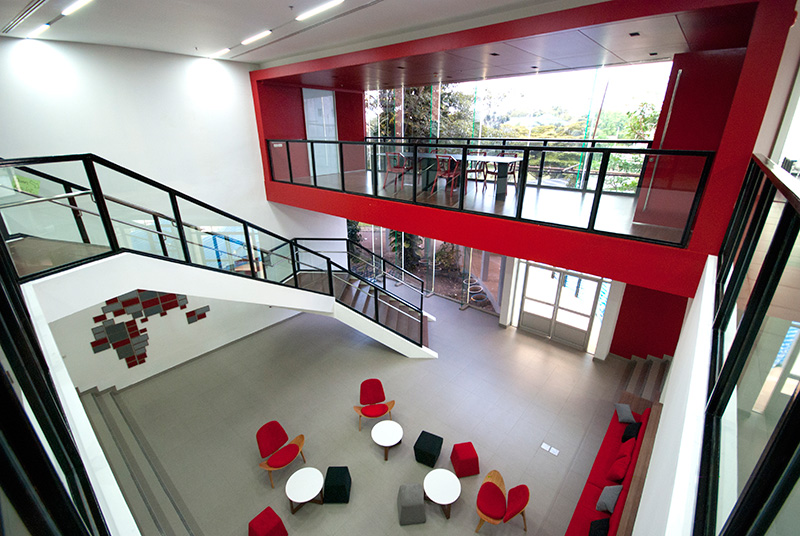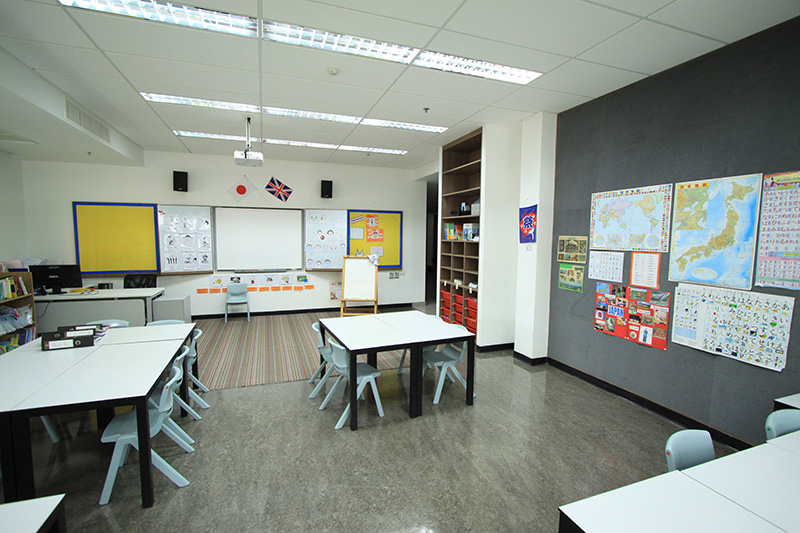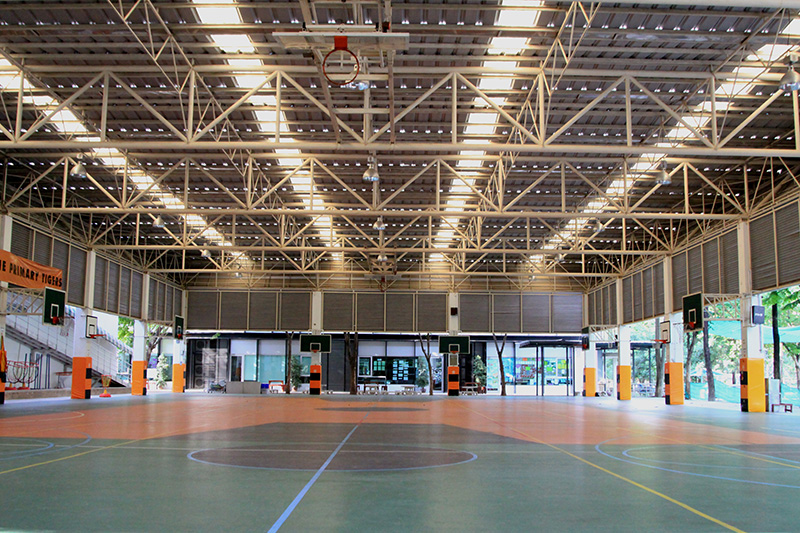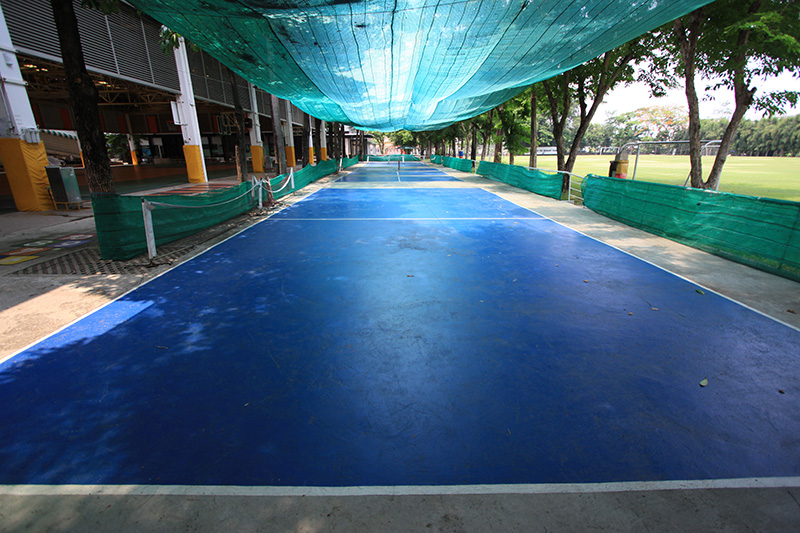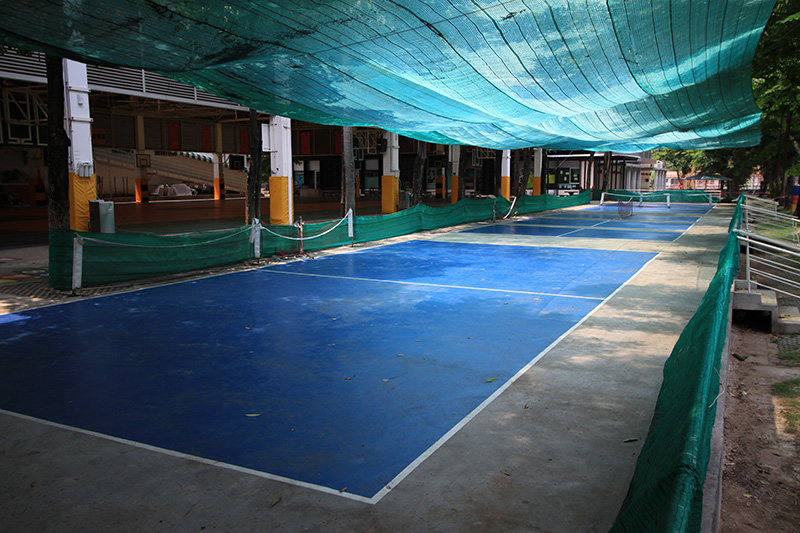 Swimming Office & 25 Metre Pool Changing Rooms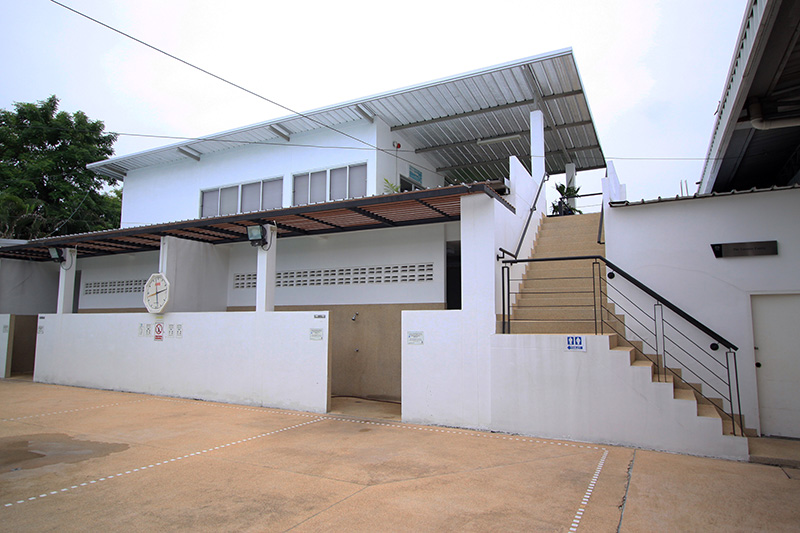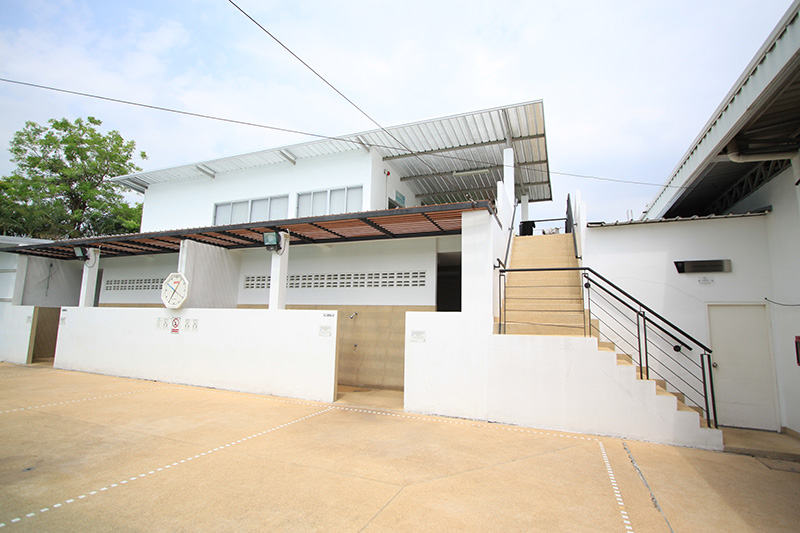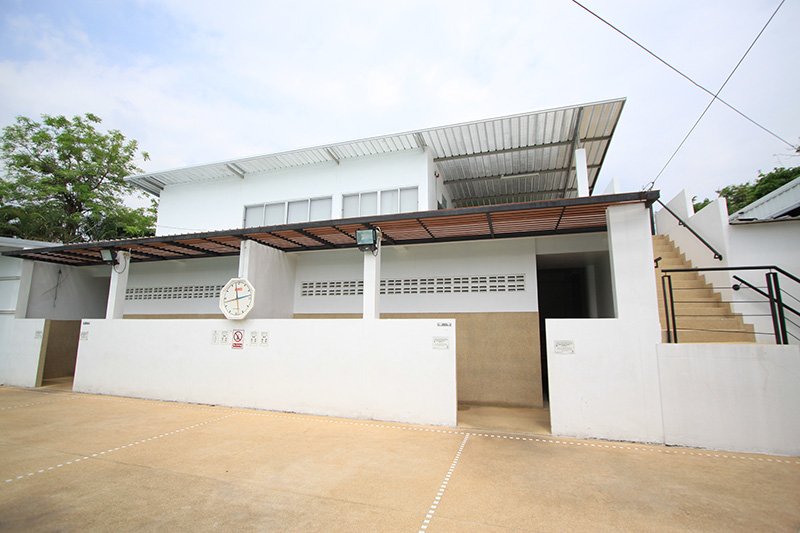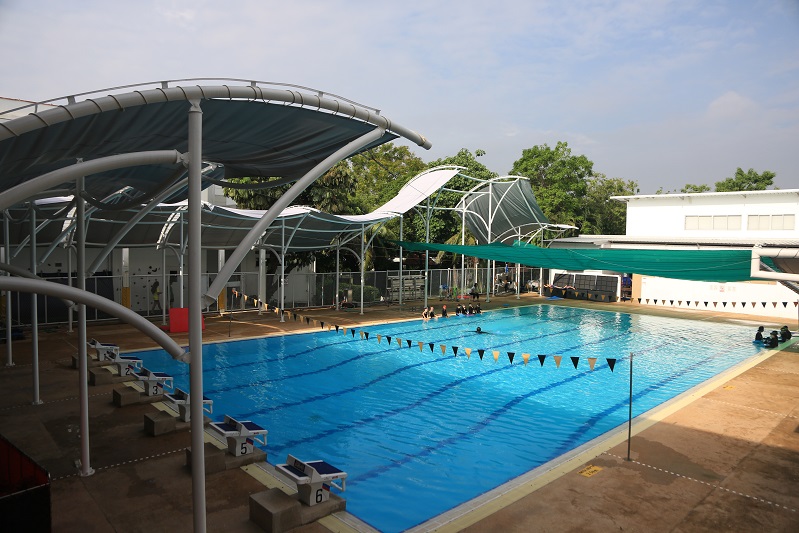 Gymnasium
Home of the Patana Gymnastics Team, the facility boasts three sets of uneven bars, a dedicated pommel horse and conditioning area, a sunken trampoline and a huge foam pit which runs the entire width of the gym providing a soft dismount area for the trampoline, vault, men's high bar, beams and uneven bars.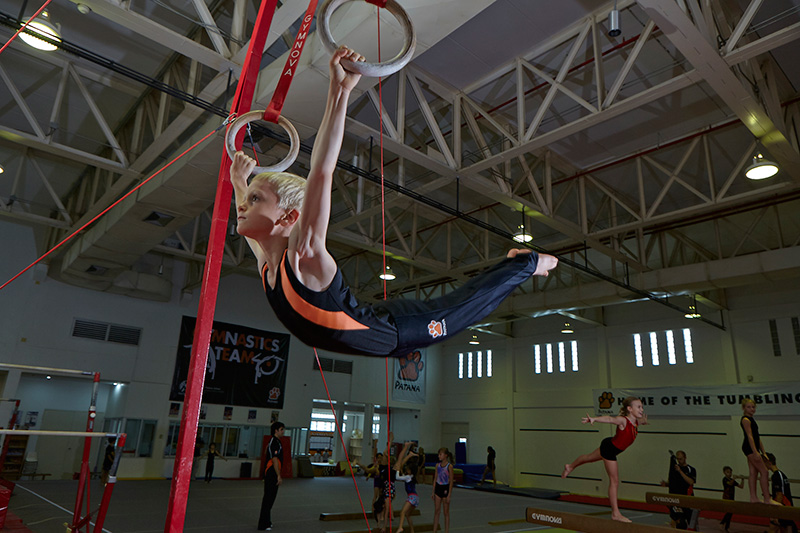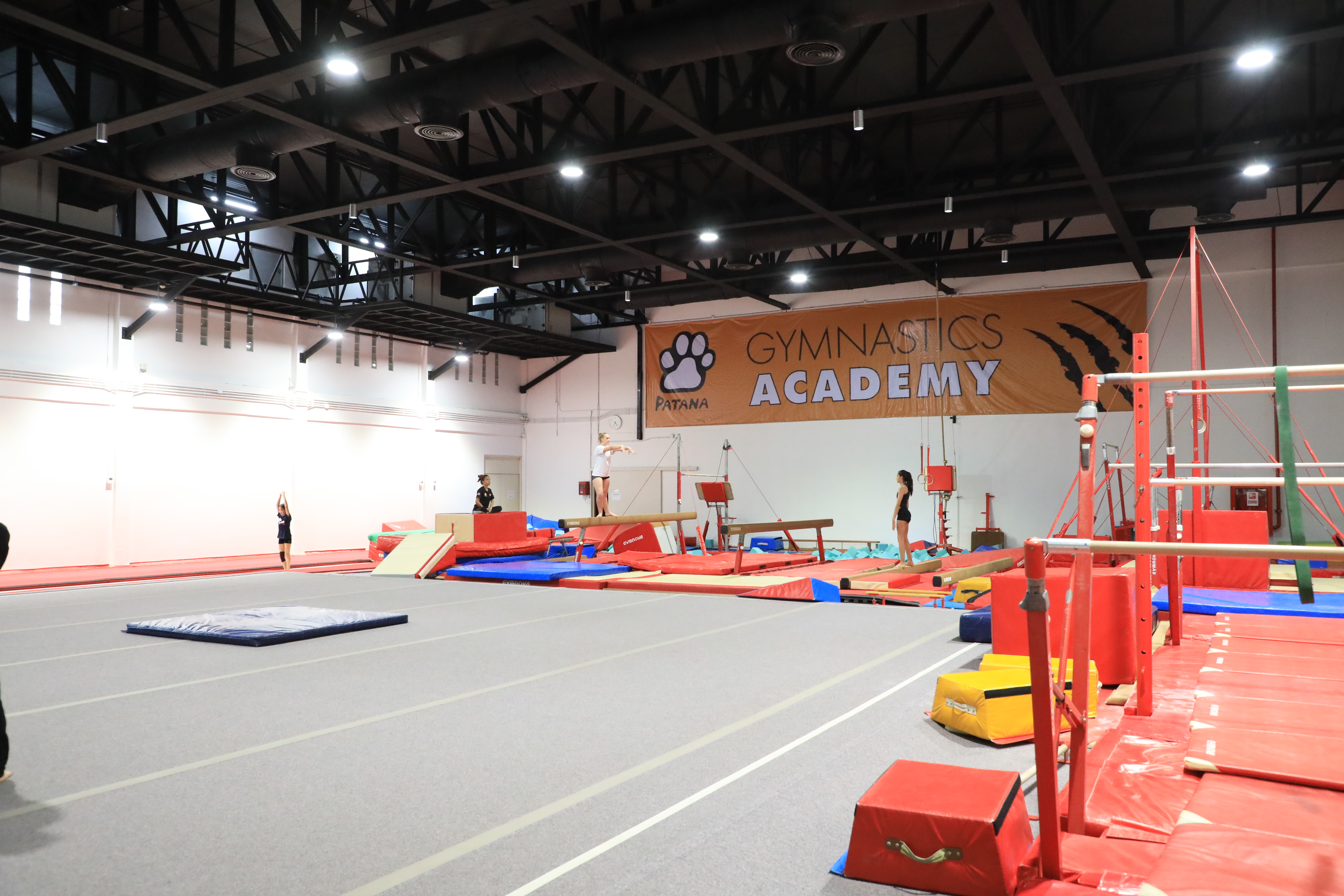 Primary Learning Support & Primary Changing Rooms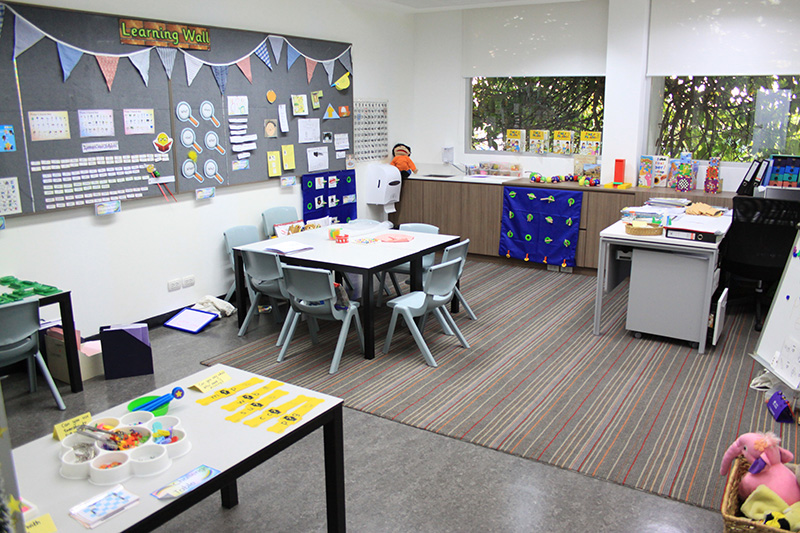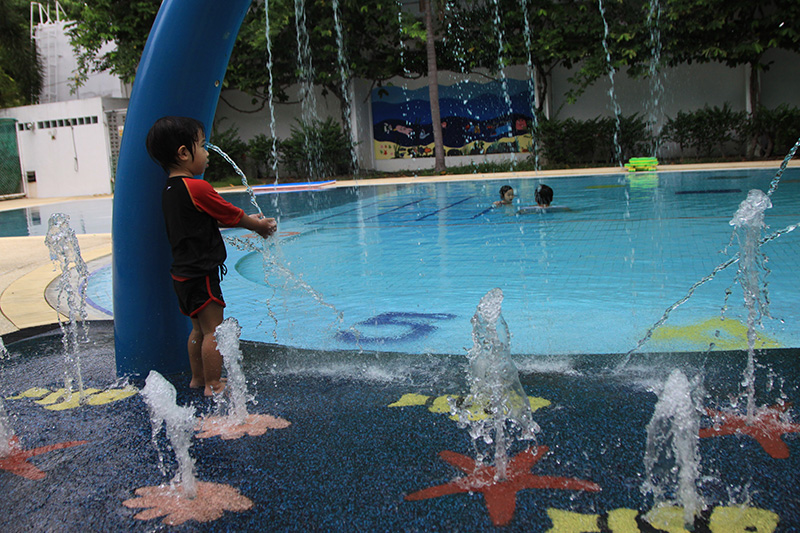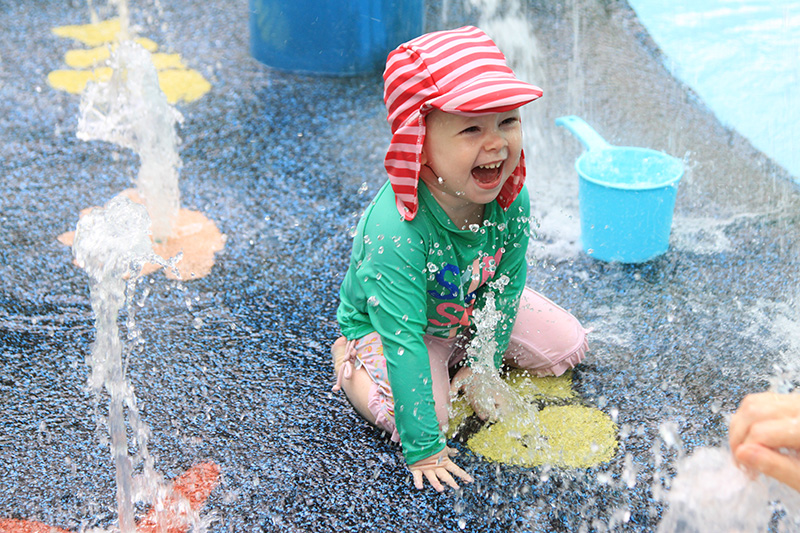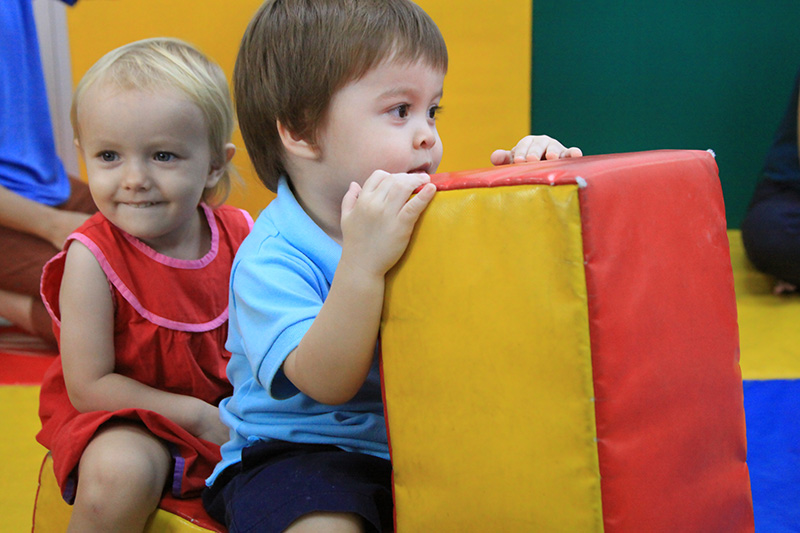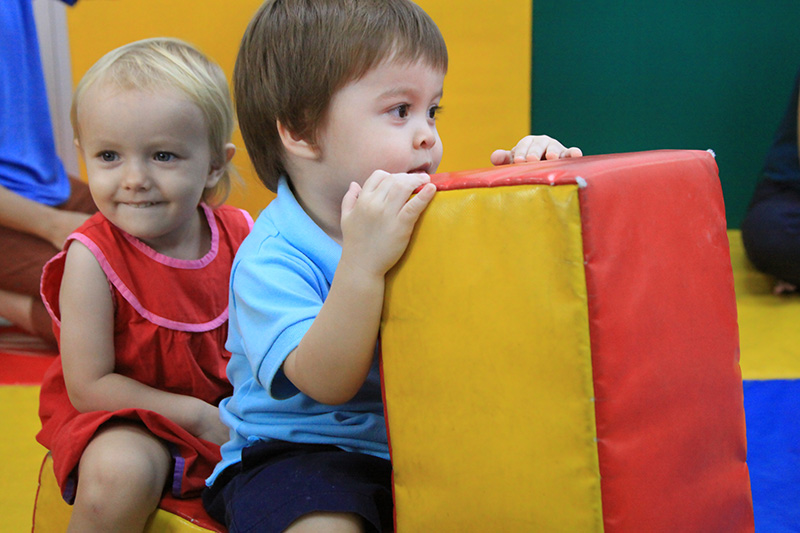 Primary Library and Music
Our Library team work very hard to ensure that the Primary Library provides a positive and motivating environment for our students to enjoy. Children in the Foundation Stage, Key Stage 1 and Key Stage 2 all have access to a large range of suitable texts within the Primary Library and each class from FS2 up to Year 6 enjoys a weekly Library session. Our Music rooms are located above the Library and are used by our specialist music teachers for the timetabled lessons.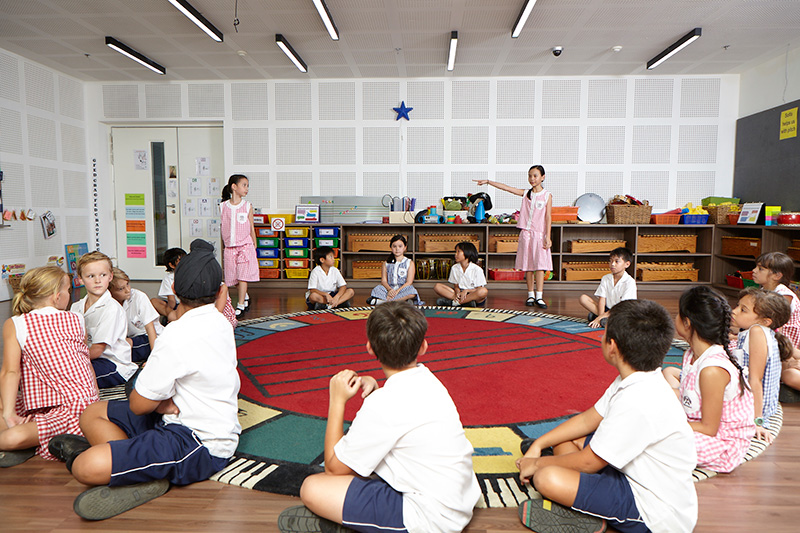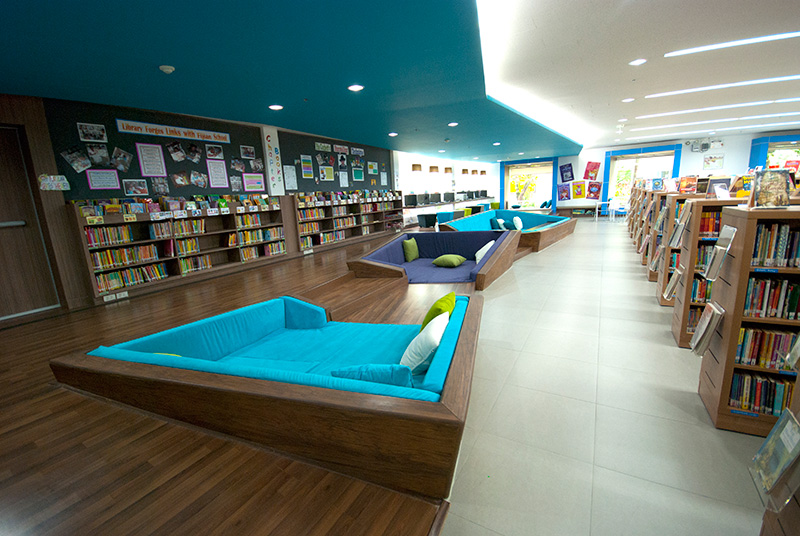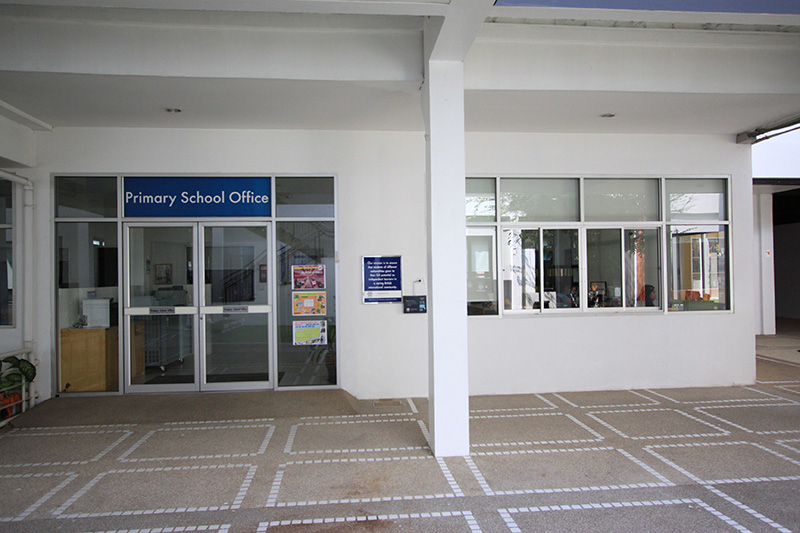 Primary Hall
Built in 2014, the Primary Hall holds lots of exciting school events including art exhibitions, Year group and Key Stage assemblies, Fairy-tale Balls and much, much more!
The Primary Hall is located on the second floor, underneath houses a play space for Years 1 and 2, our Parent Teacher Group meeting room and the Tiger Shop, which sells items in support of the school mascot.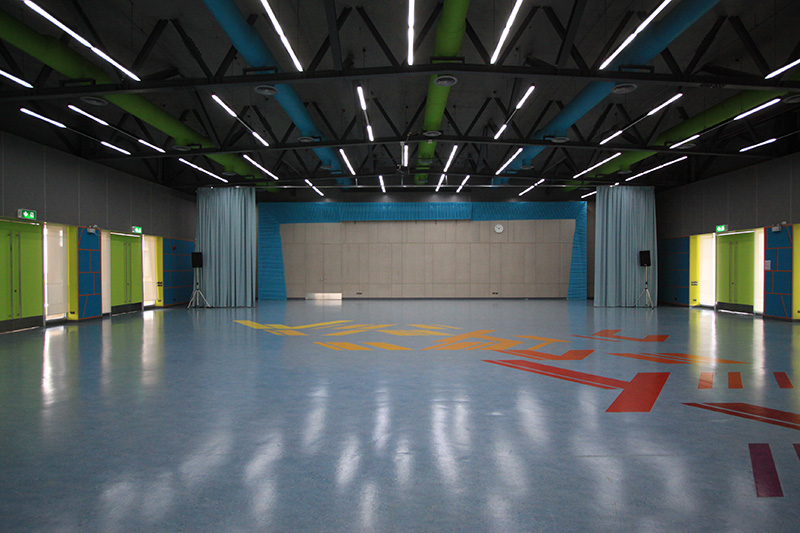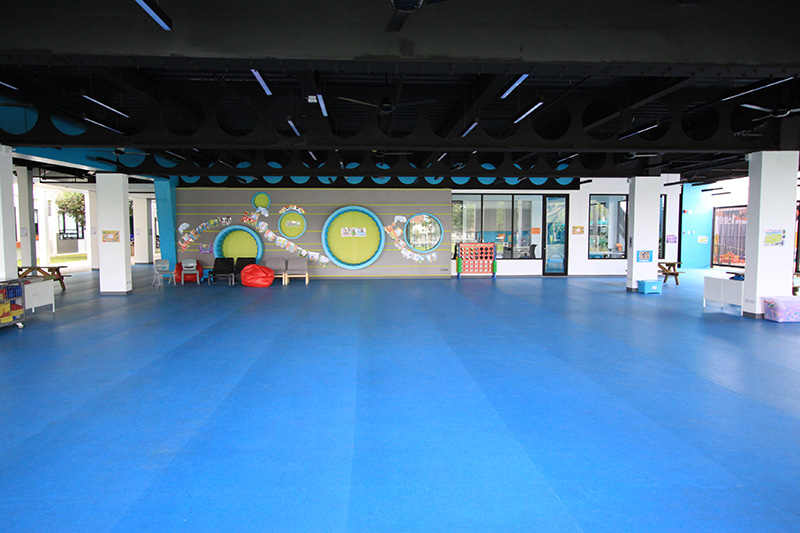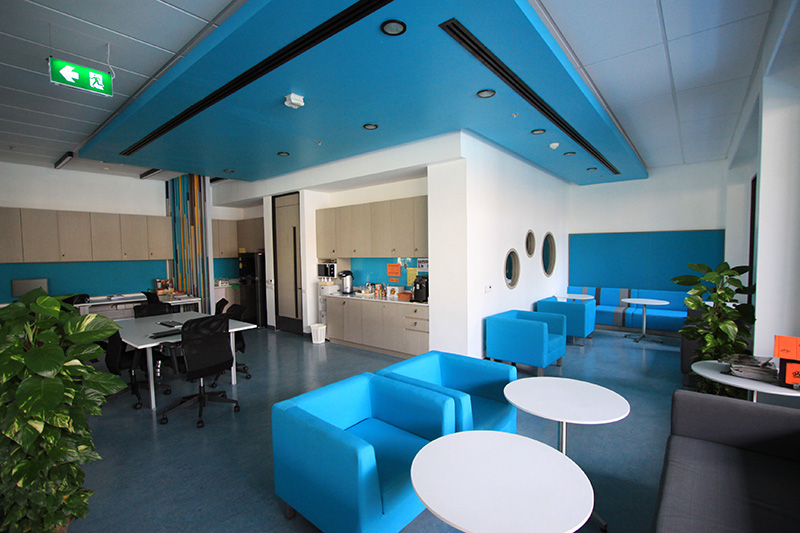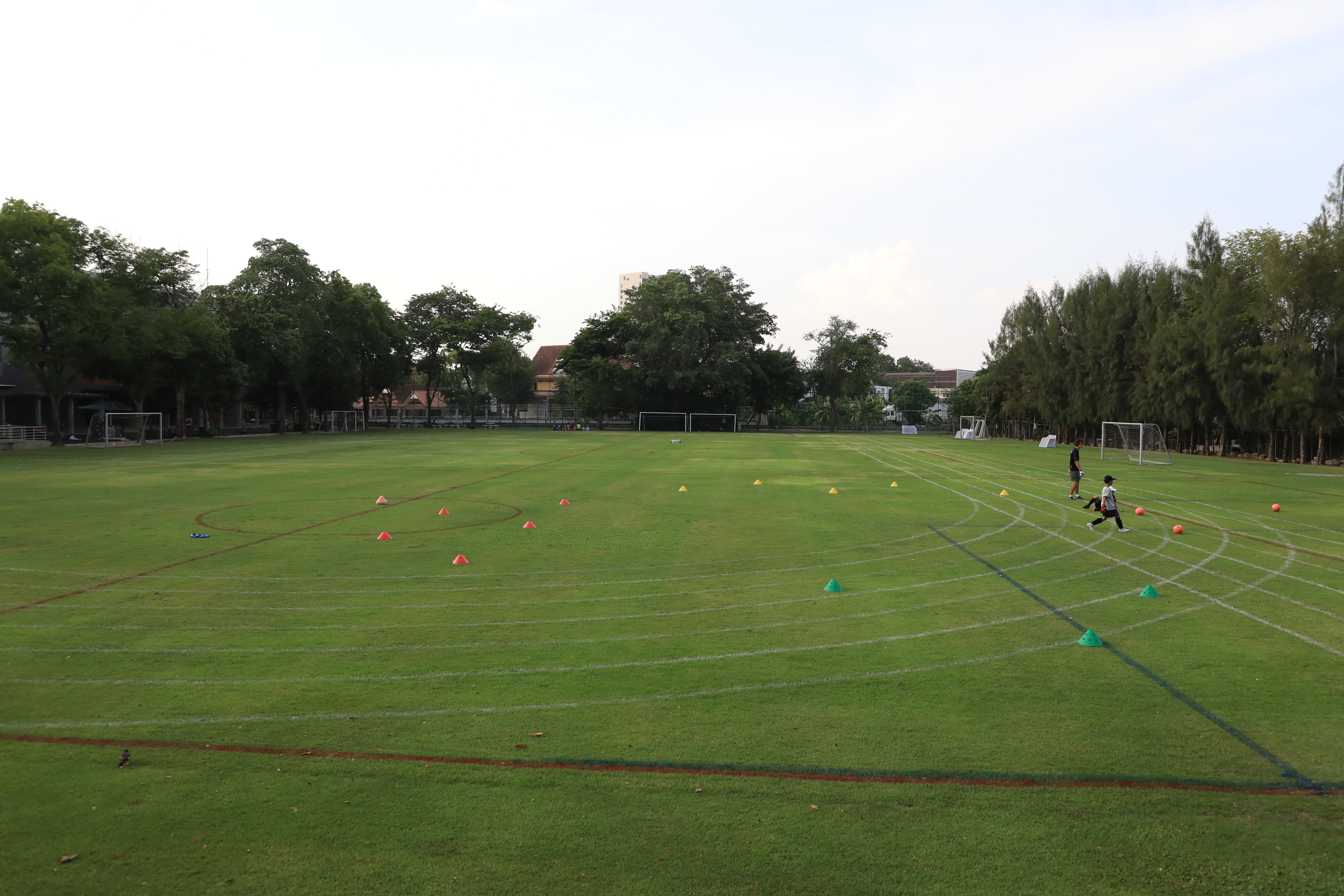 Year 1/2
This state-of-the-art building is home to Years 1 and 2. Along with the individual classrooms, it also contains a cookery room, IT suites, collaborative learning areas and a Physical Development room.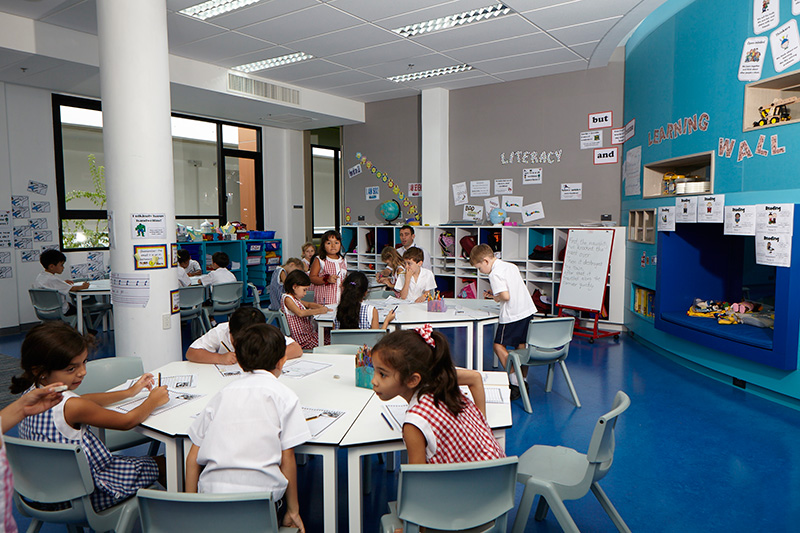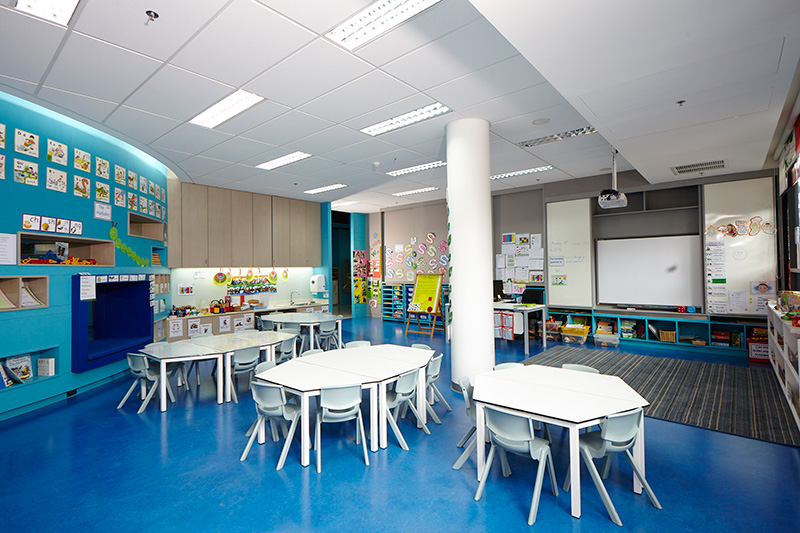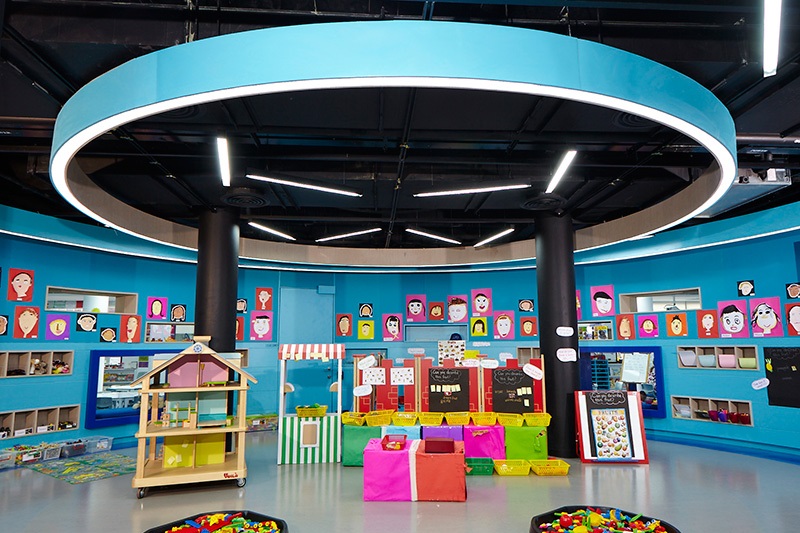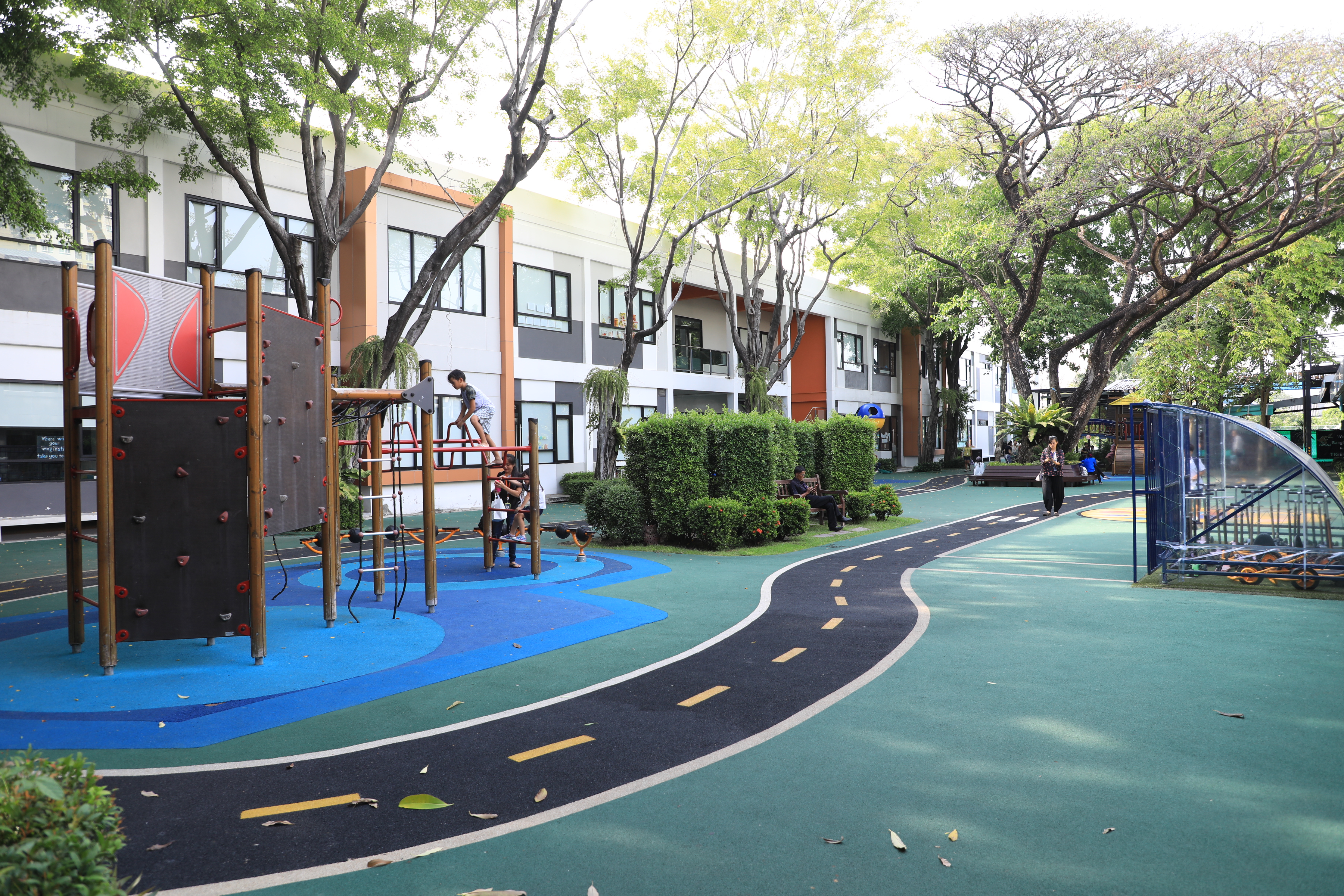 School Shop & Post Office
The School Shop & Post Office is open Monday to Friday from 7.30am until 4.00pm during term time.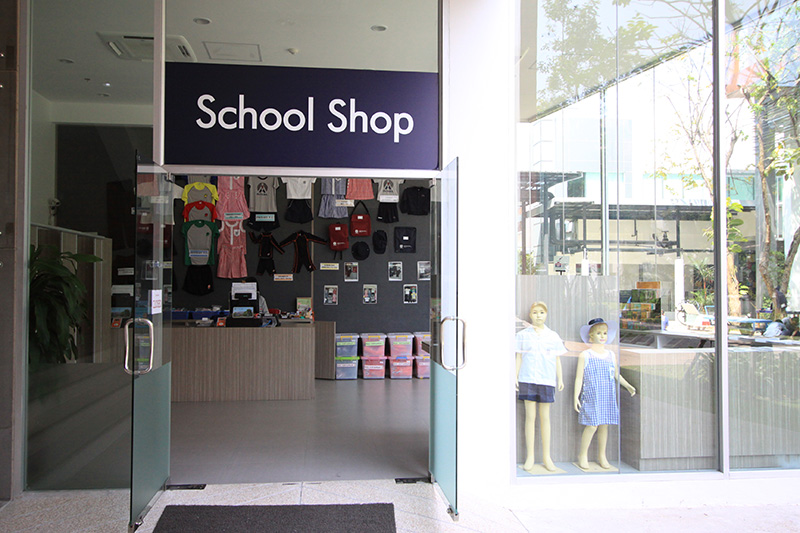 Arts Centre
The purpose built Arts Centre houses the Secondary Art, Drama and Music classrooms and facilities. Students are excited to share their creative skills, giving hours of enjoyment to many members of our school community and most importantly they learn to develop faith in their own ideas and capacity for imagination. The Arts Centre provides teachers and students with space that allows for full expression of their creativity and undoubted talents. Apart from classrooms it also includes the 600-seat Rosamund Stuetzel Theatre, a black box performance space, recording studio, orchestra room and Exhibition Hall.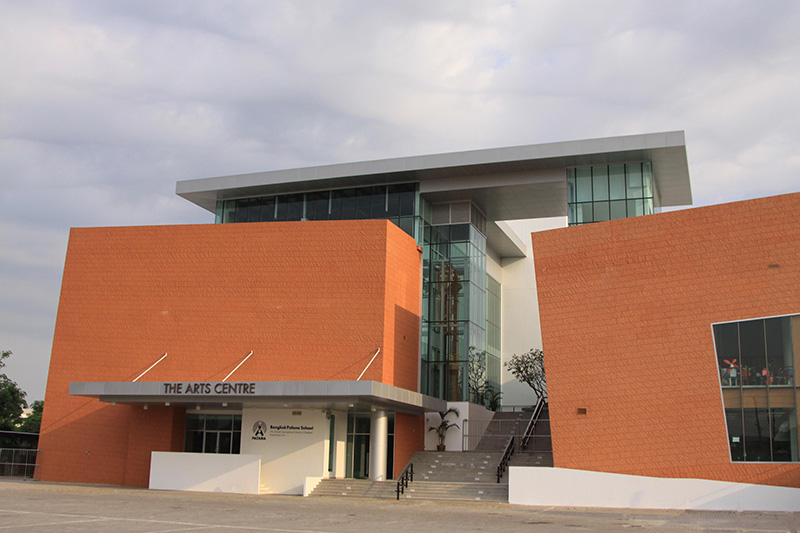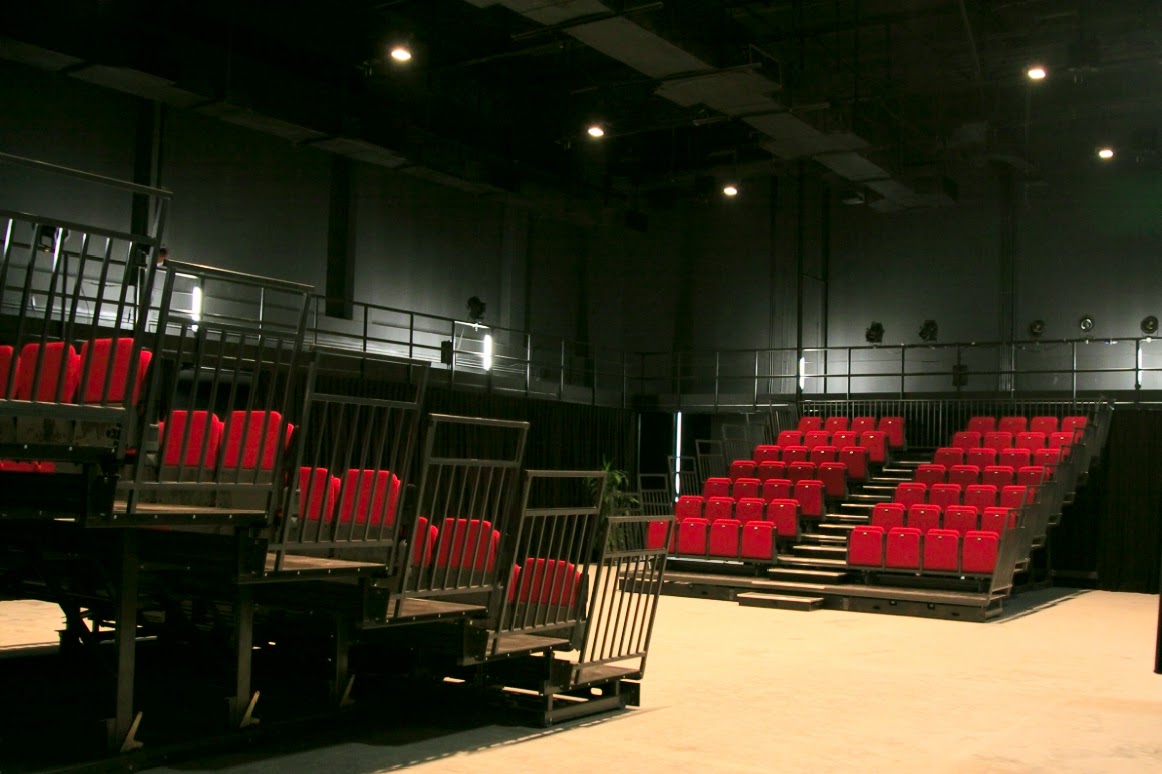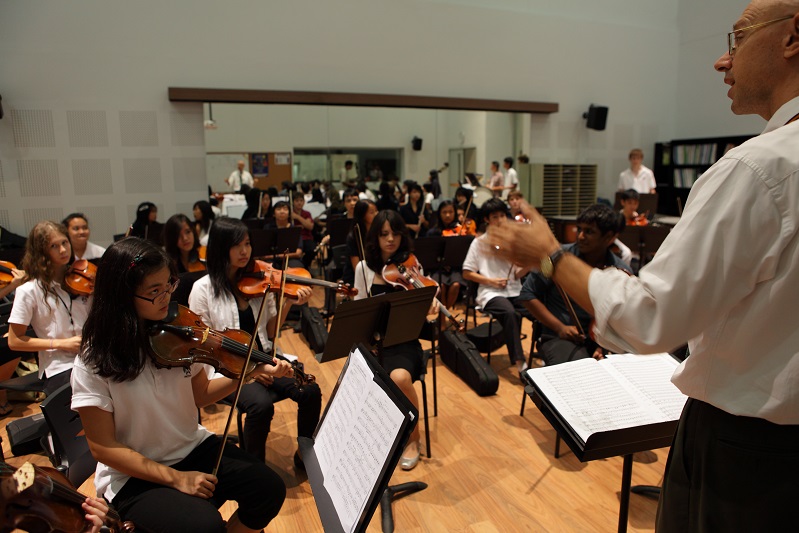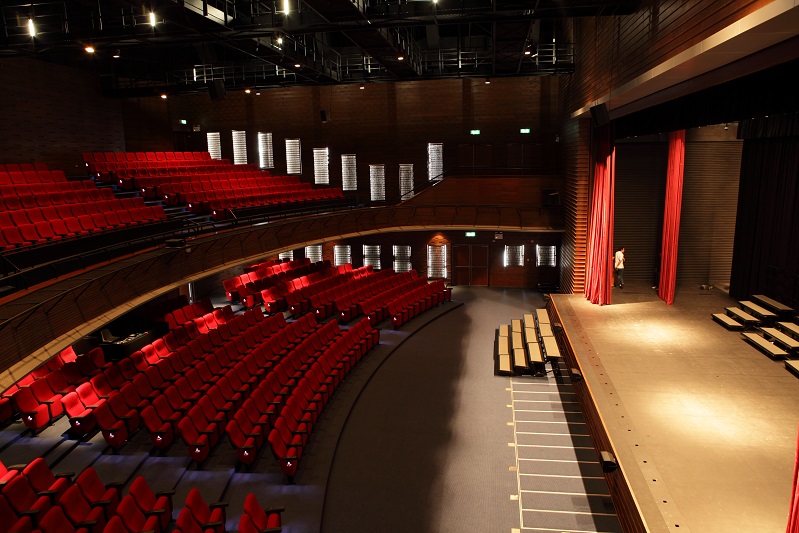 Administration Building & Conference Centre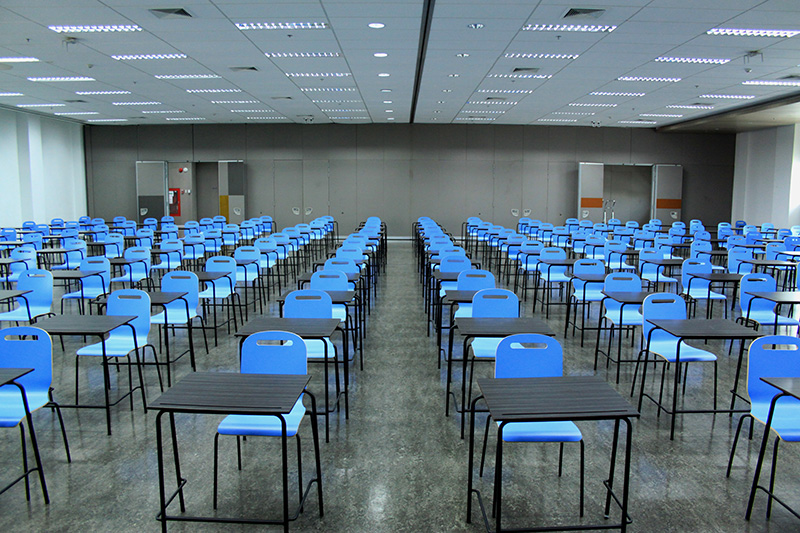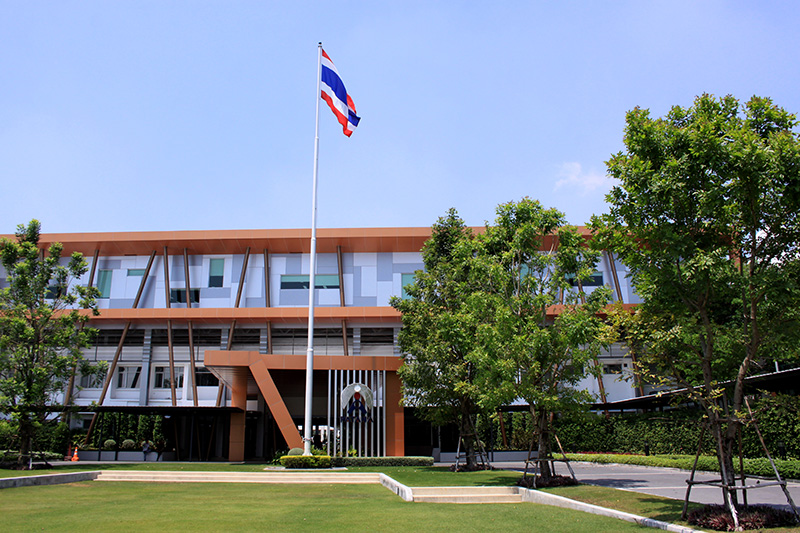 Thai Sala
Paying homage to our home country, the beautiful Thai Sala is the location of our Head of School's Office and is surrounded by a calming pond filled with koi carp.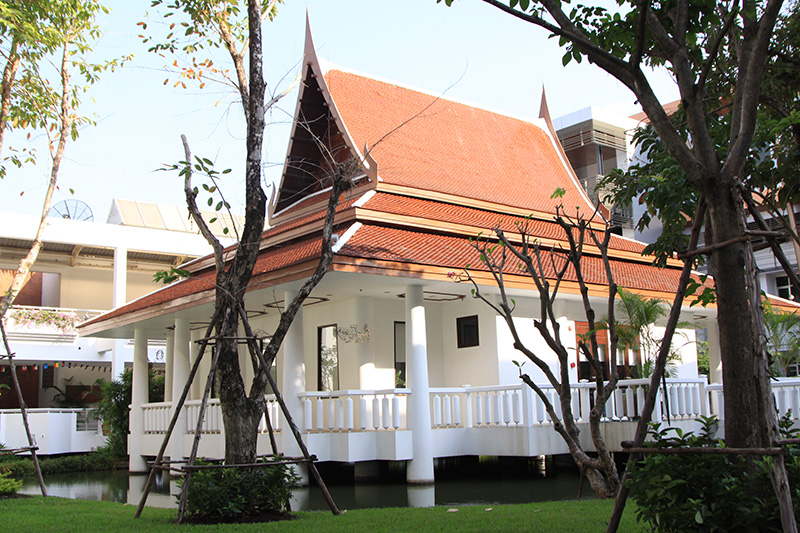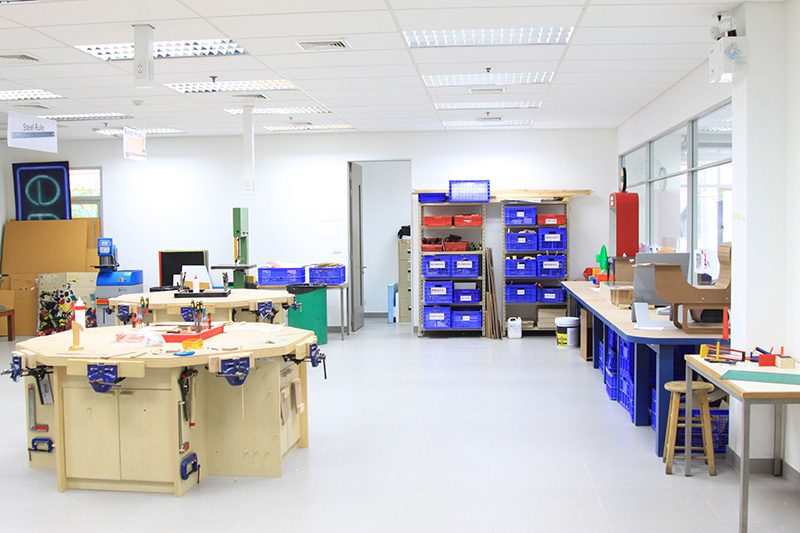 Secondary Library
An invaluable resource for all our community, the Secondary Library not only contains non-fiction and fiction texts for all age groups, it also houses a Parents' Collection of books and journals and a considerable range of Teacher Professional Development resources.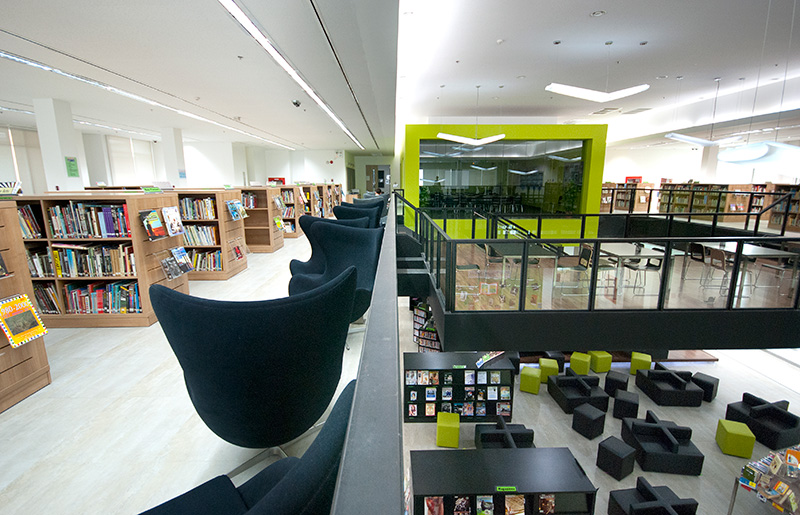 Cross Campus Office, Cross Campus Staff Room, Counsellors Suite & Oral Exam Rooms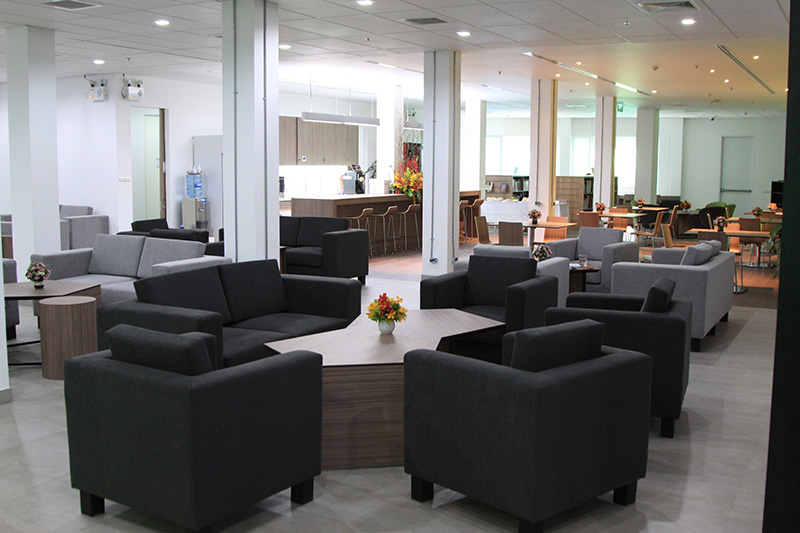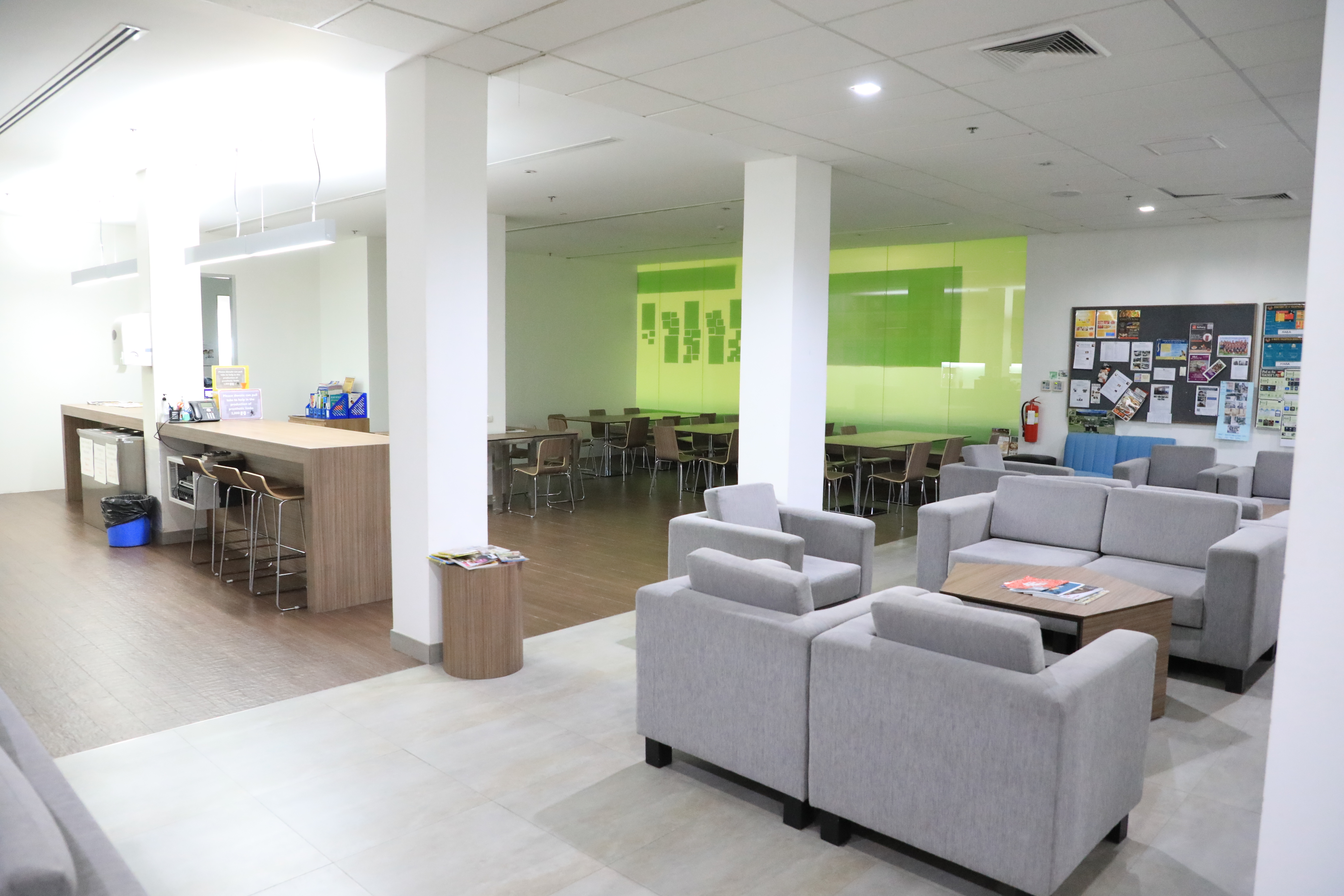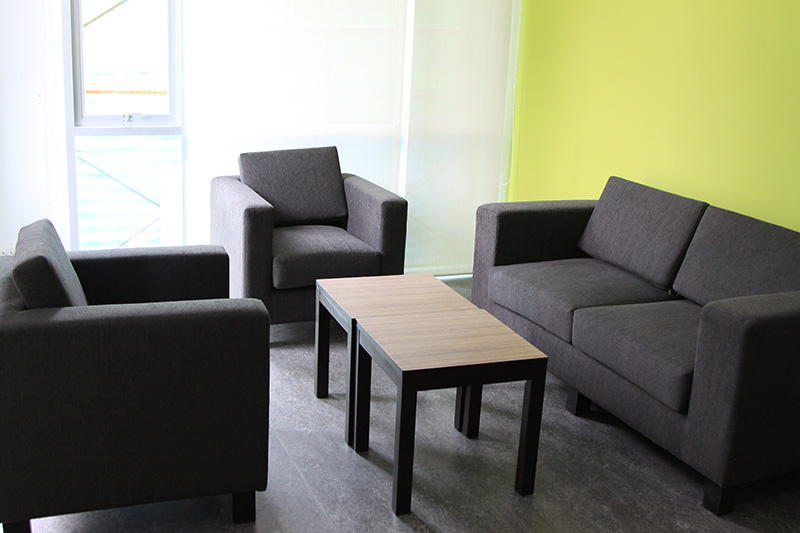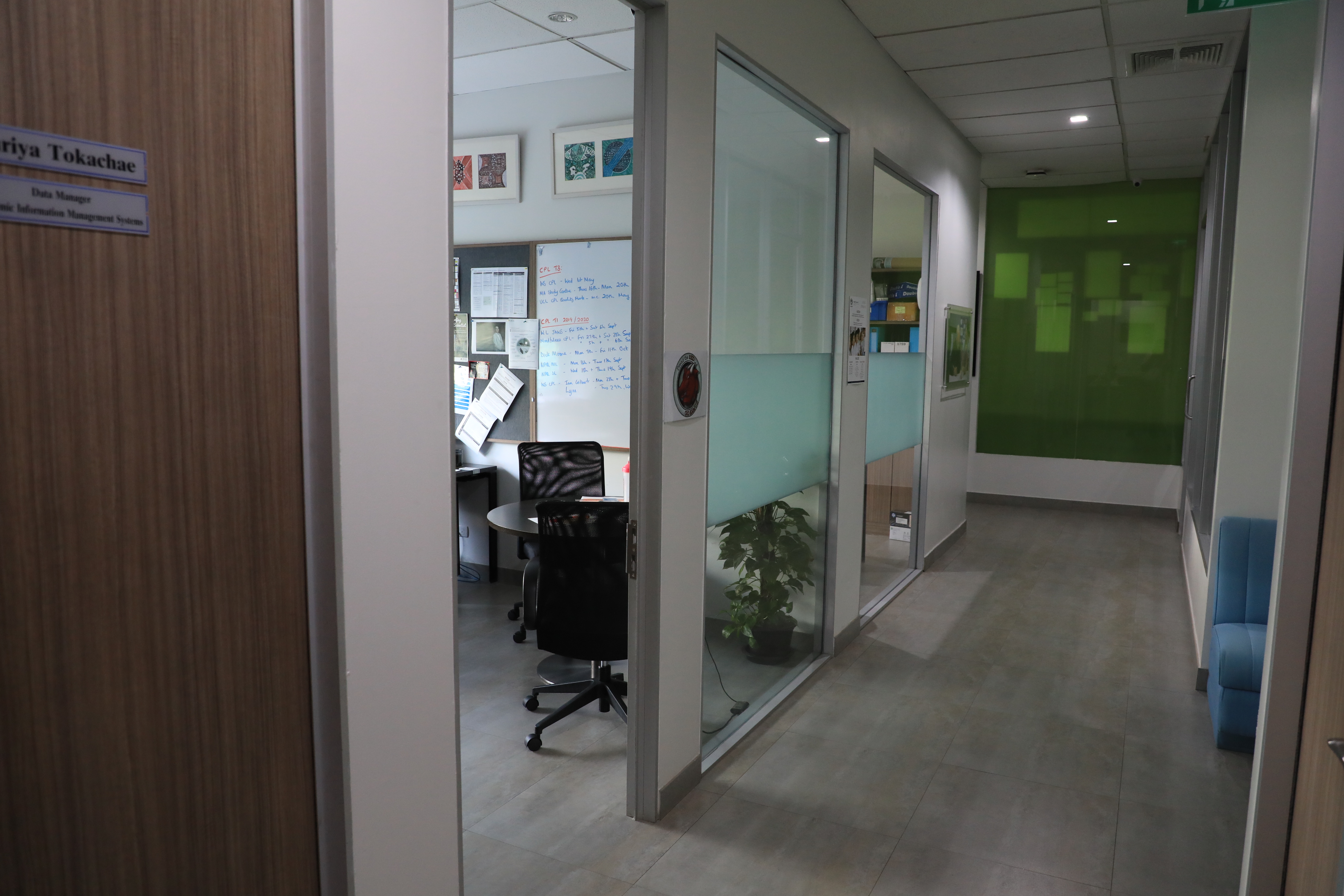 50 Metre Pool Changing Rooms, Squash Courts & Youth Club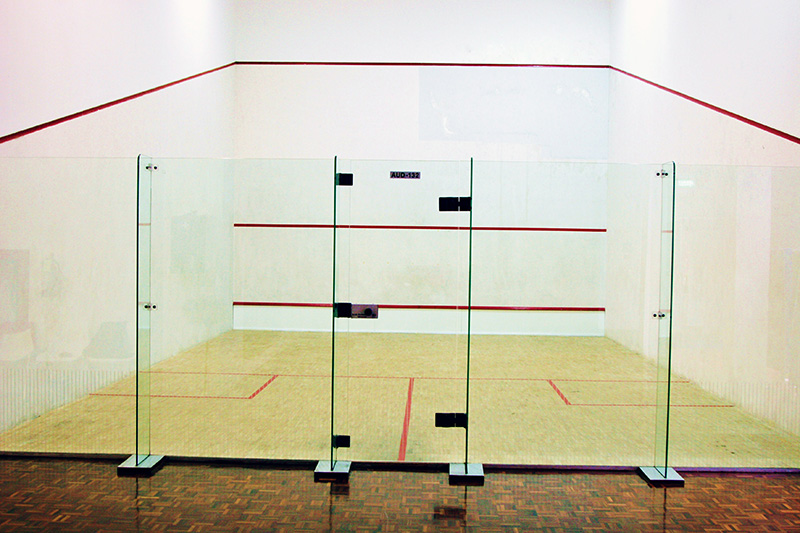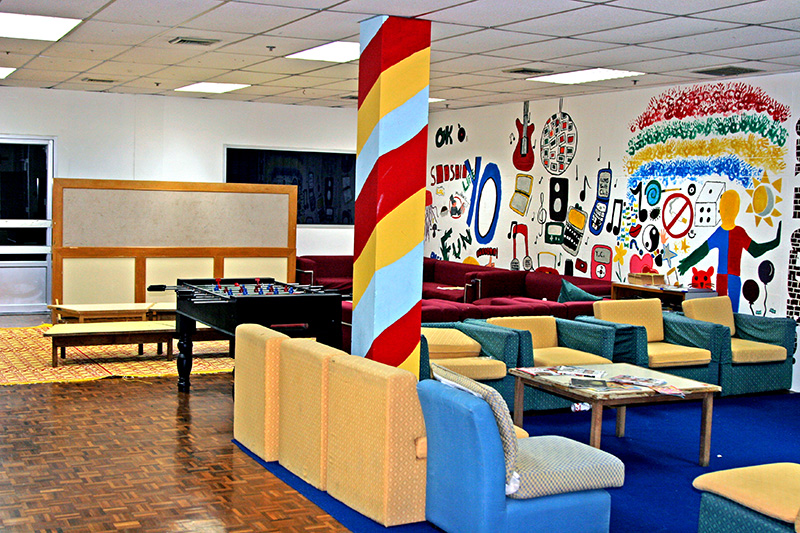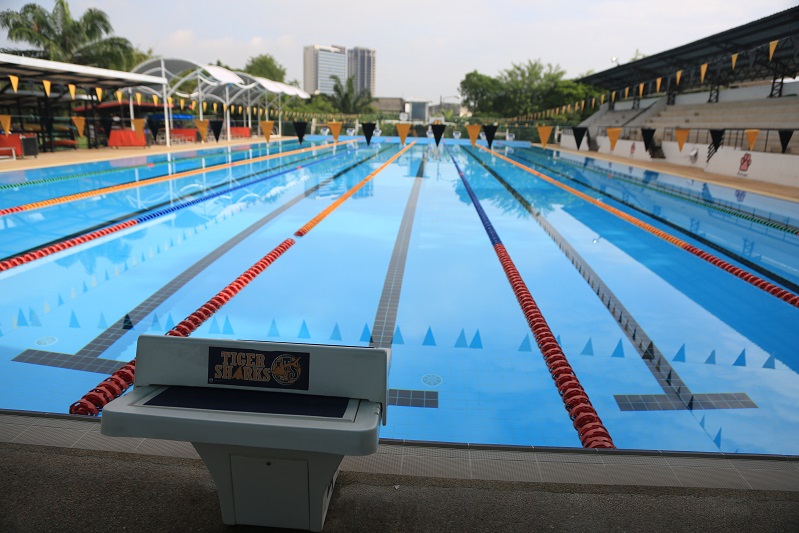 Science Centre
Our purpose-built Science Centre is the first such facility in Thailand. A modern facility, it houses a floor of larger and lighter laboratories for each of the sciences. A high number of our students go on to study a science-based course in tertiary education and this building reflects the importance the school places on this faculty of study. An extended student lounge and snack and smoothie bar are also located on the first floor.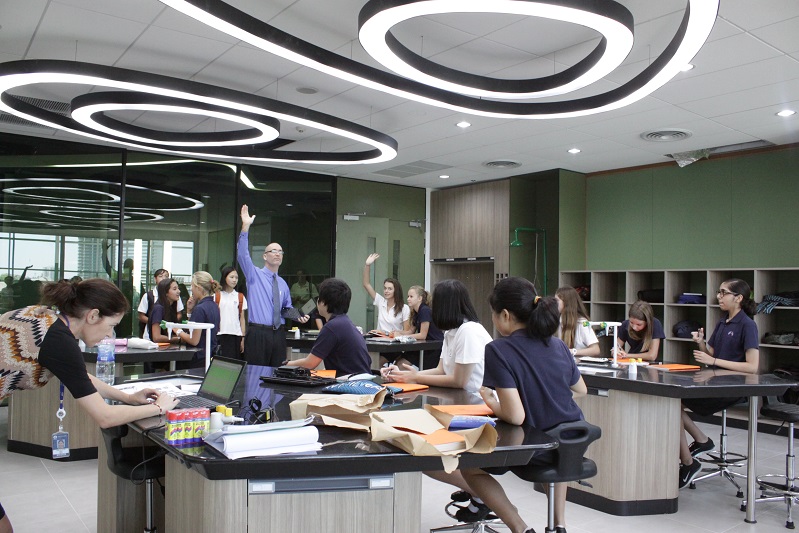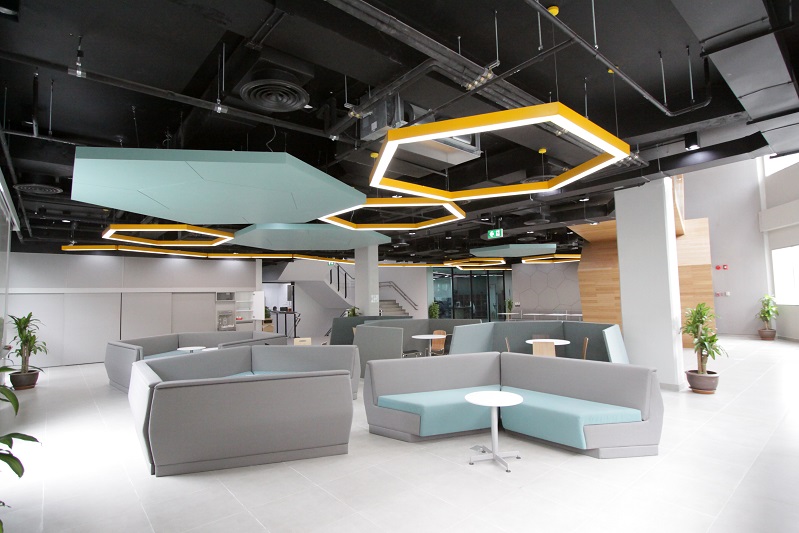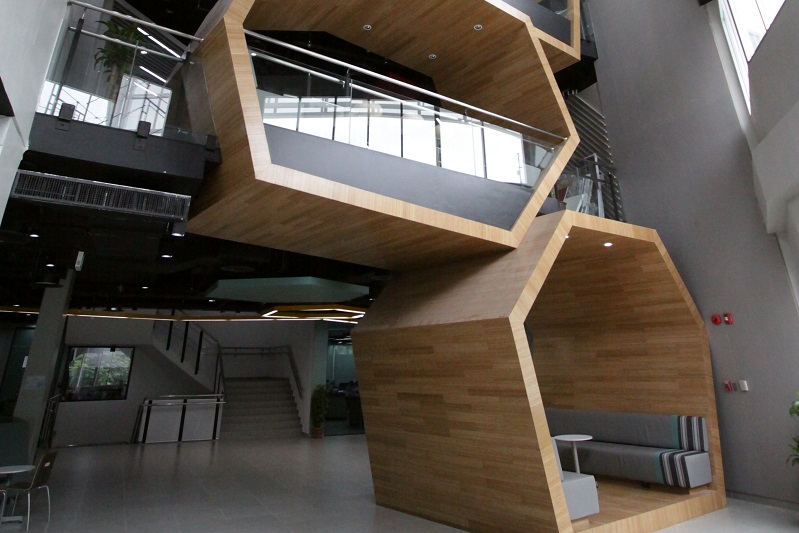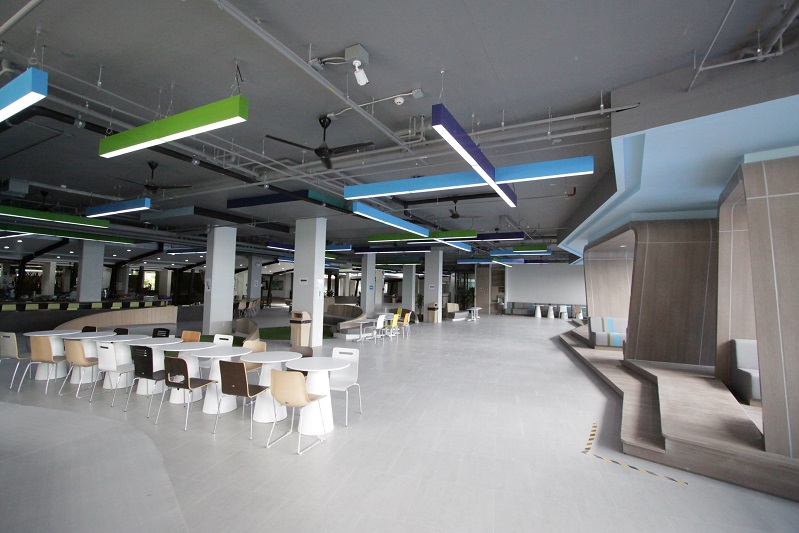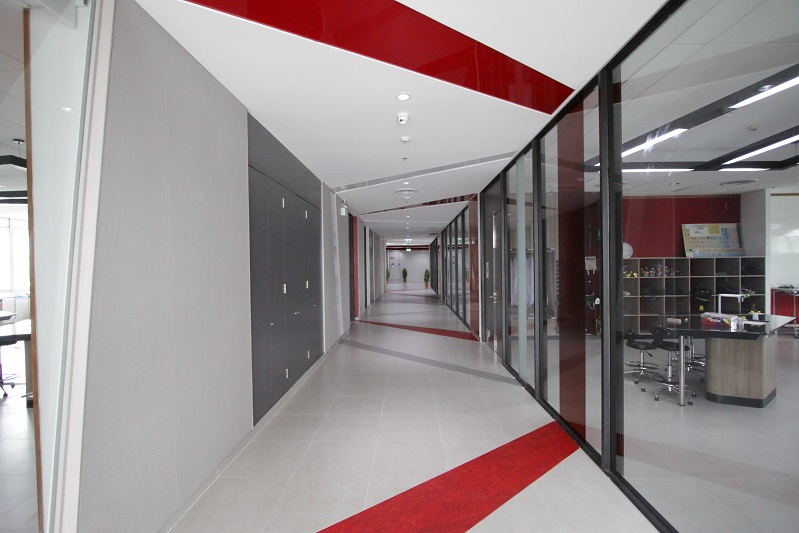 Noodle Bar
The Chopsticks Noodle Bar serves on average over 300 bowls a day to students and staff.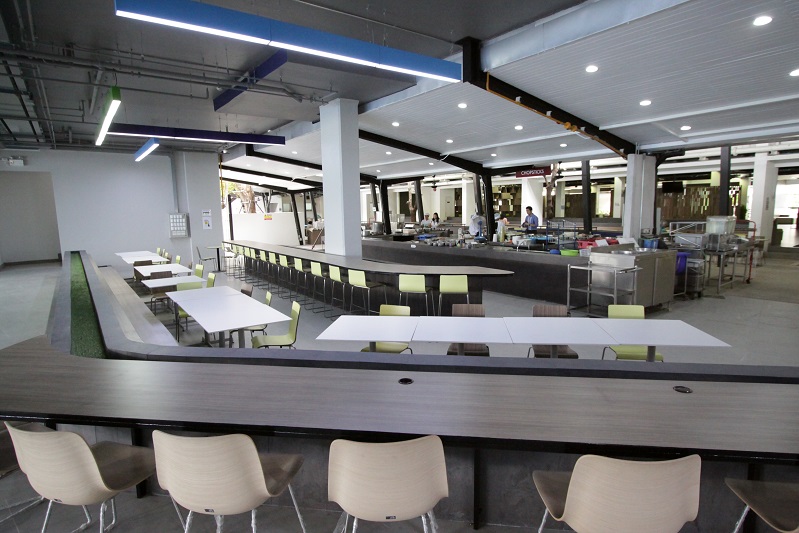 Secondary Lounge, Computing and Learning Support
The Lounge is a social space for our Secondary students to use during break and lunch times. It is also the location of our very popular Noodle Bar!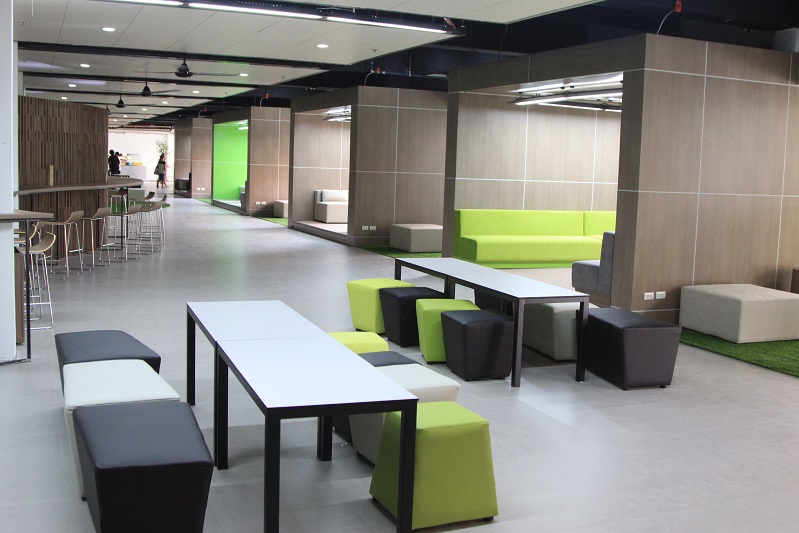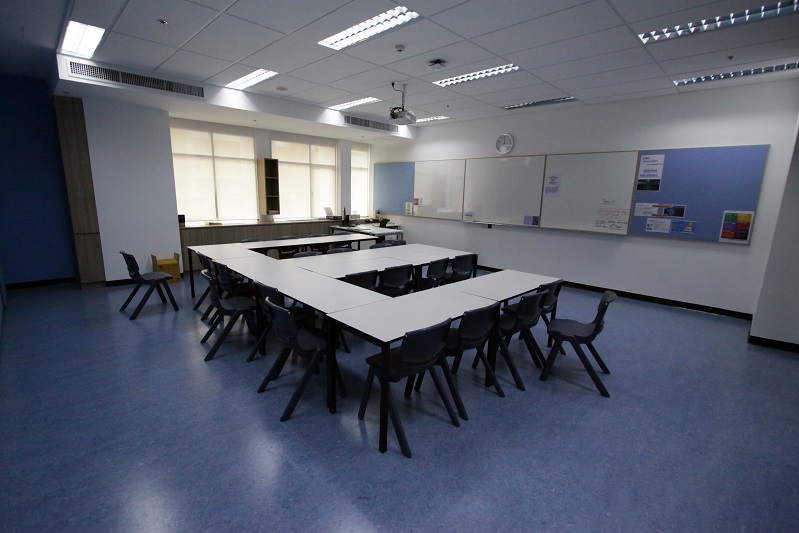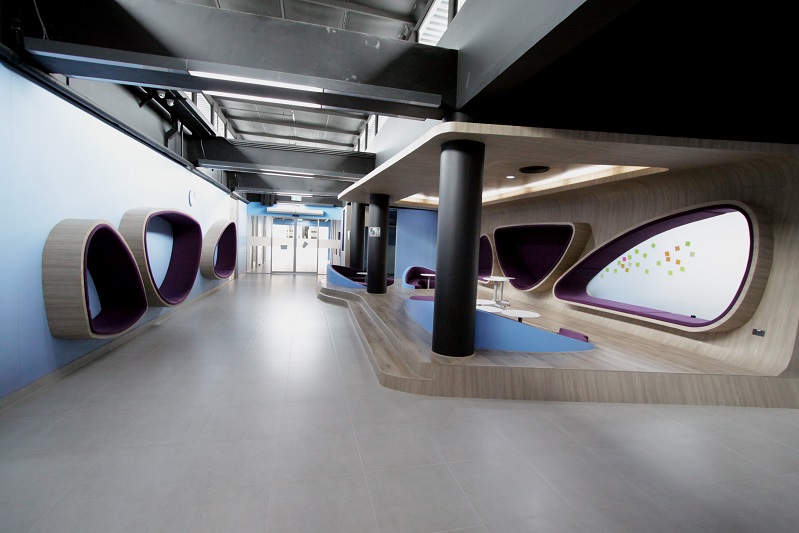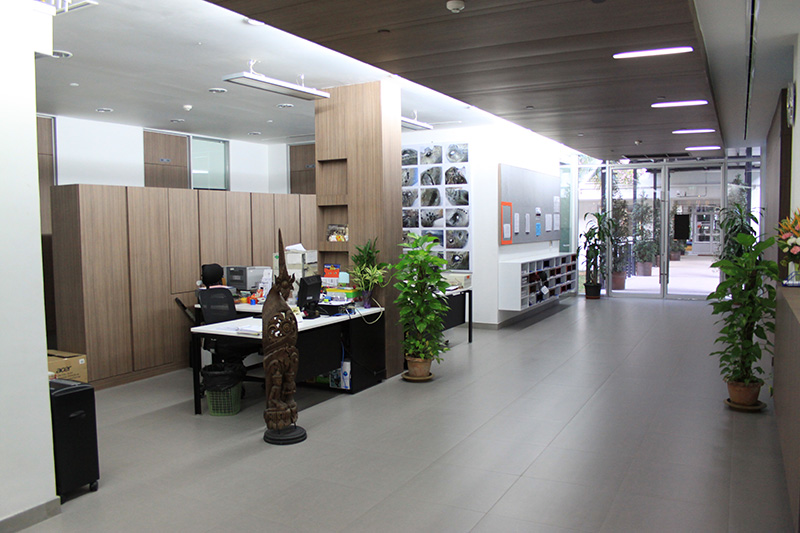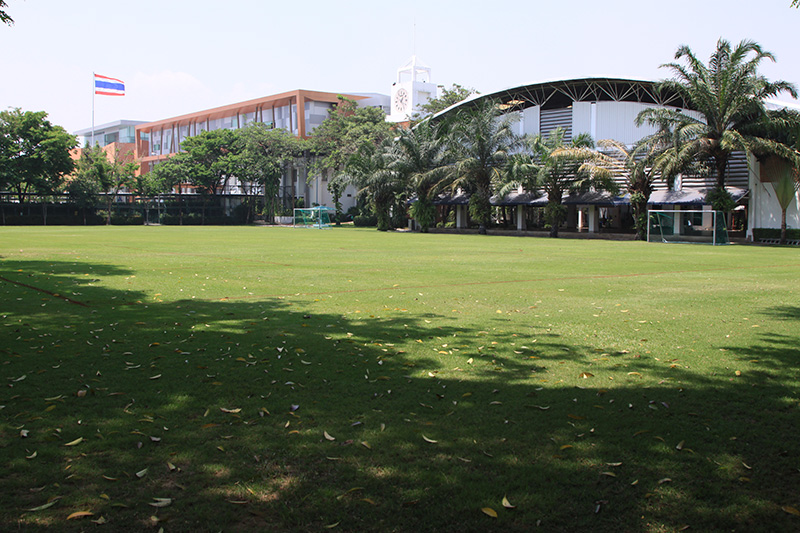 Front Hard Court
A covered facility that houses three basketball courts and is used for social and competitive sports.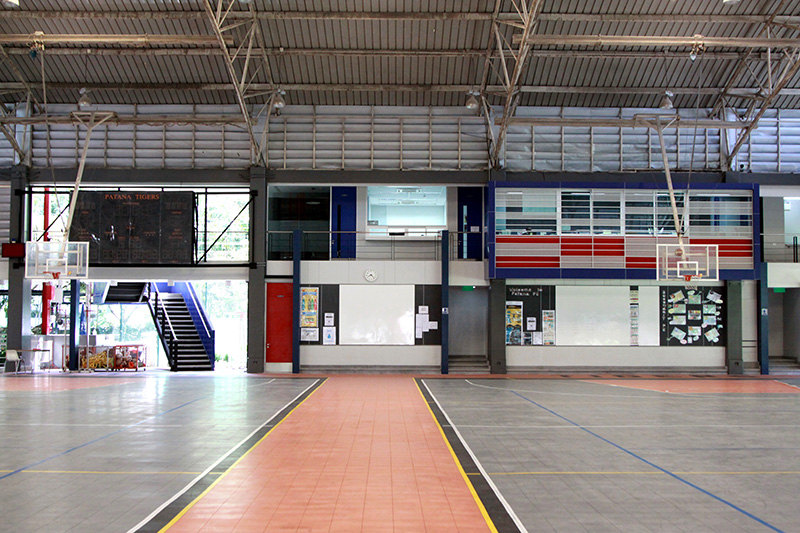 Senior Studies
Our Senior Studies students, in Years 12 and 13 have access to this building which includes a common room area, quiet study space and is linked directly to our University and Careers Counselling Faculty.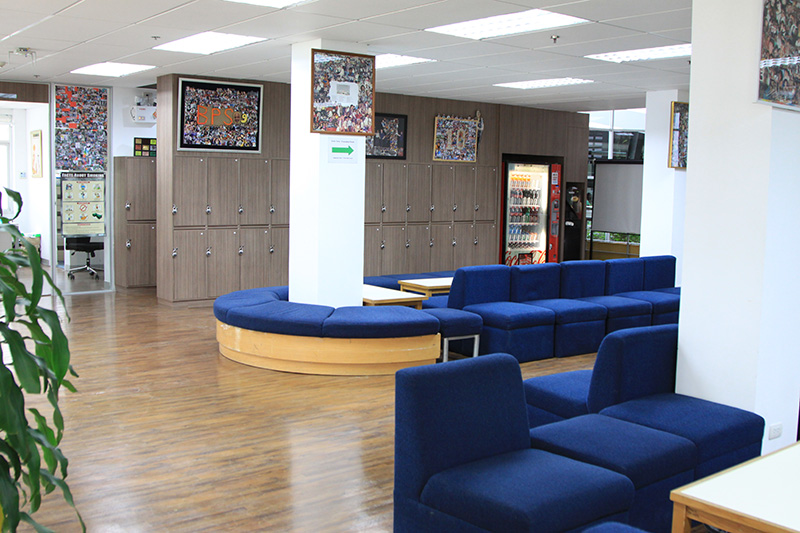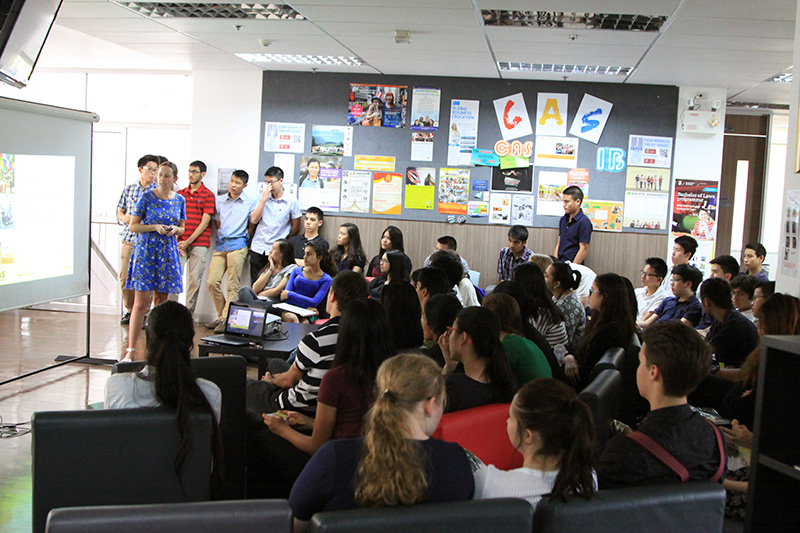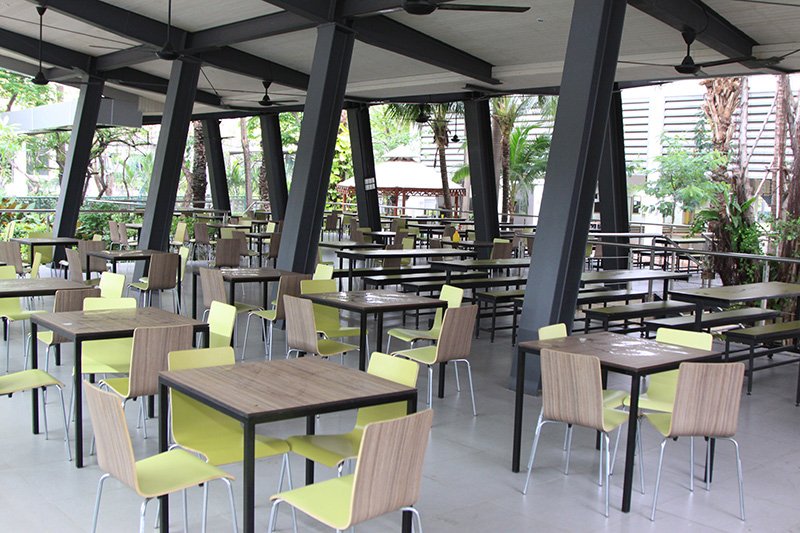 Secondary English & World Languages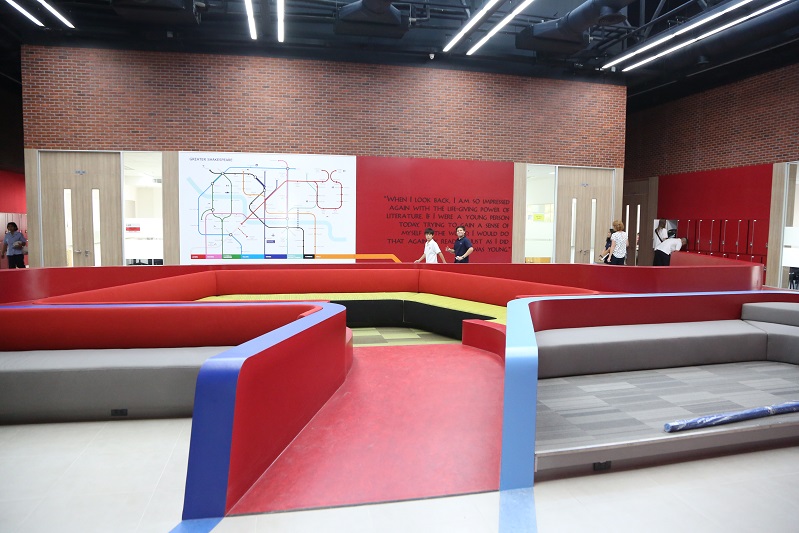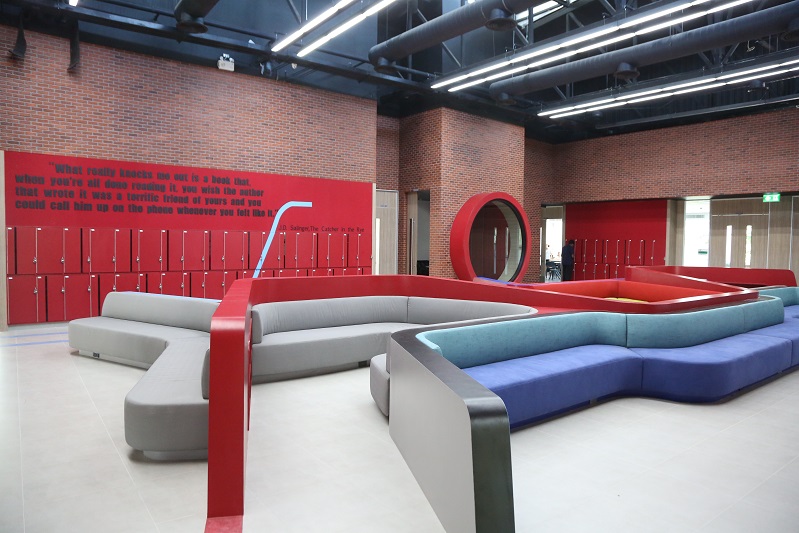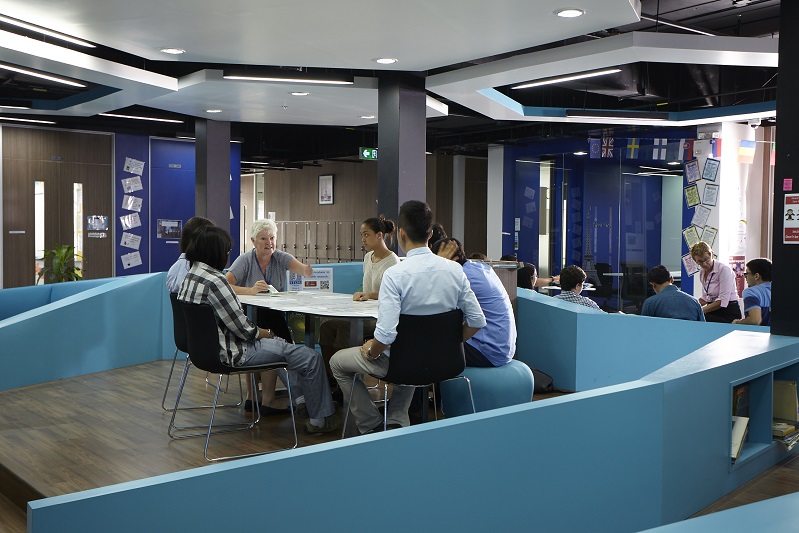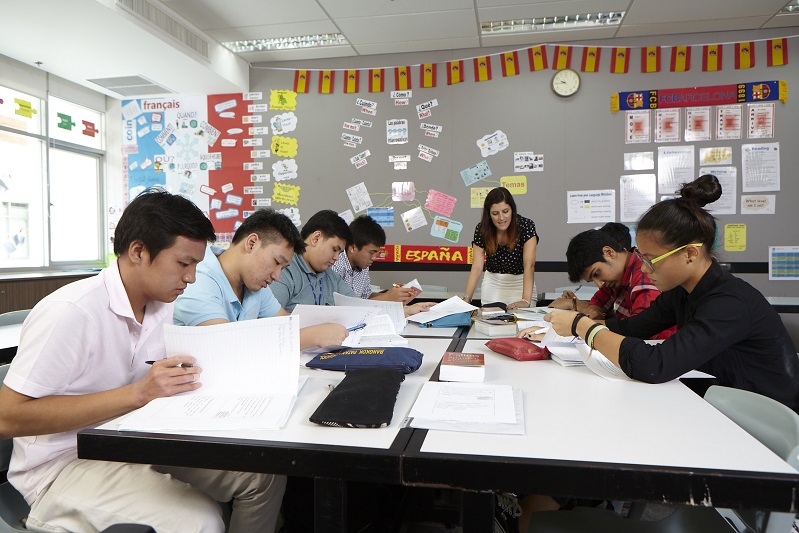 Secondary Mathematics & Humanities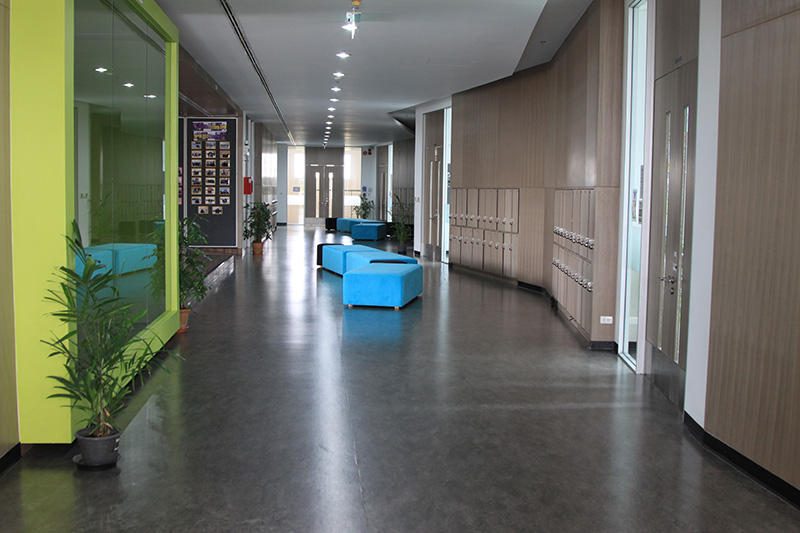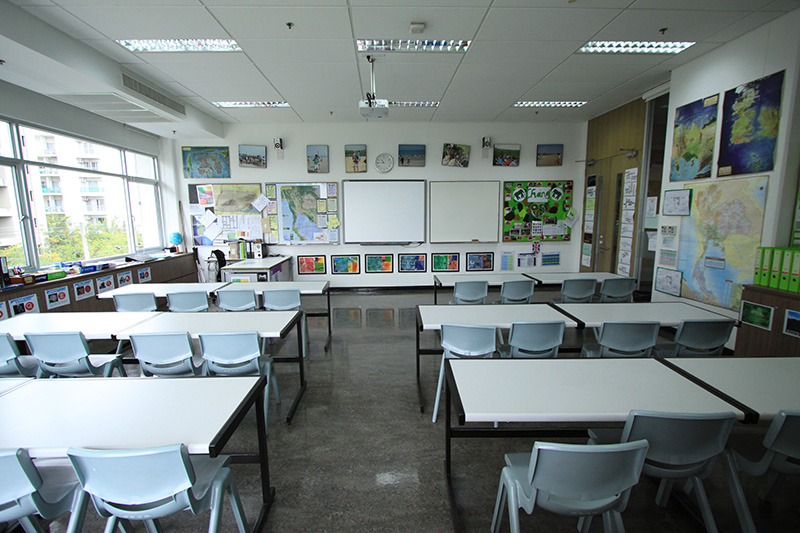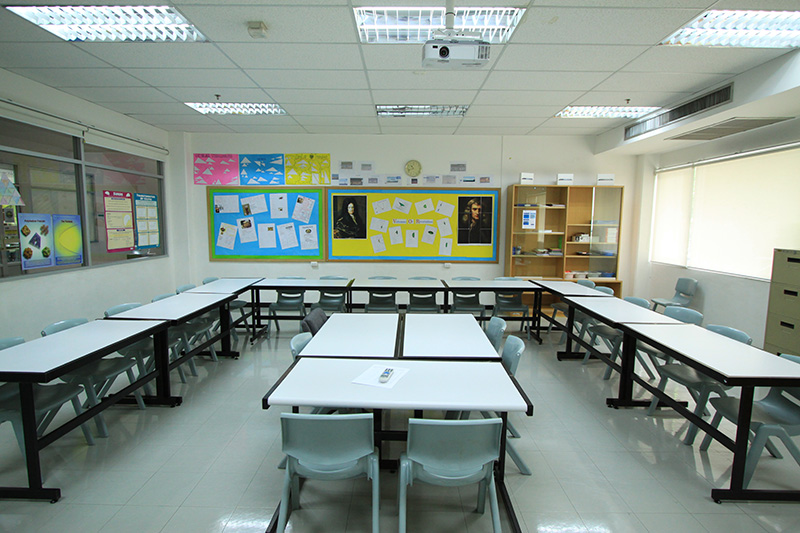 Sports Complex Car Park & Main School Car Park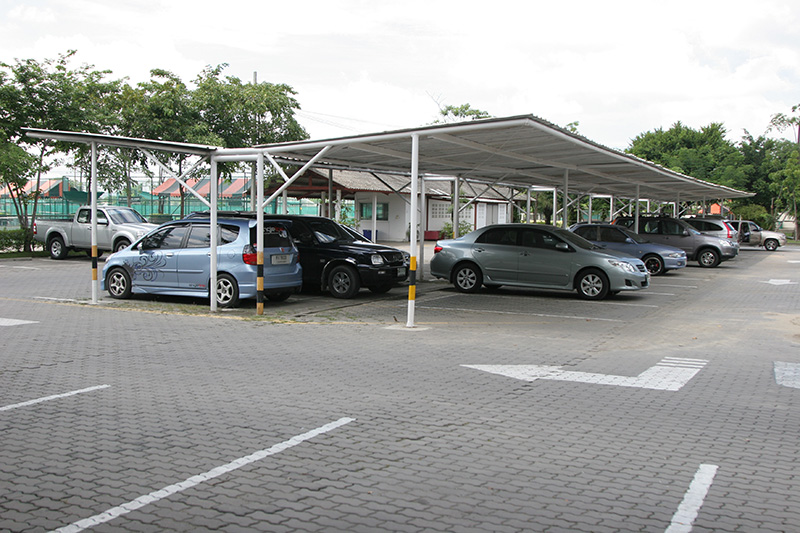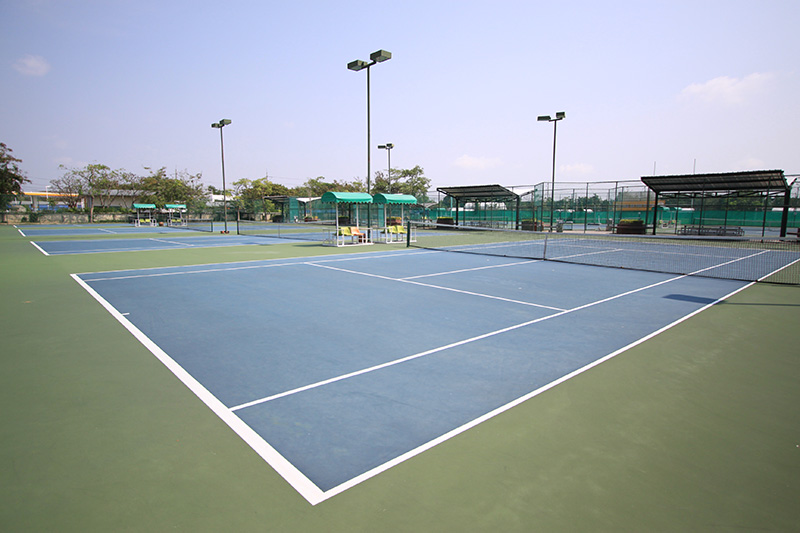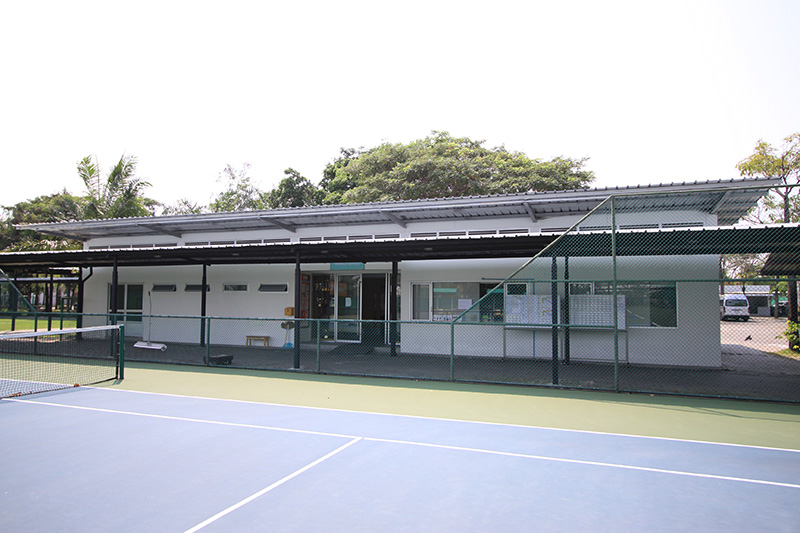 Sports Complex Pavilion & Changing Rooms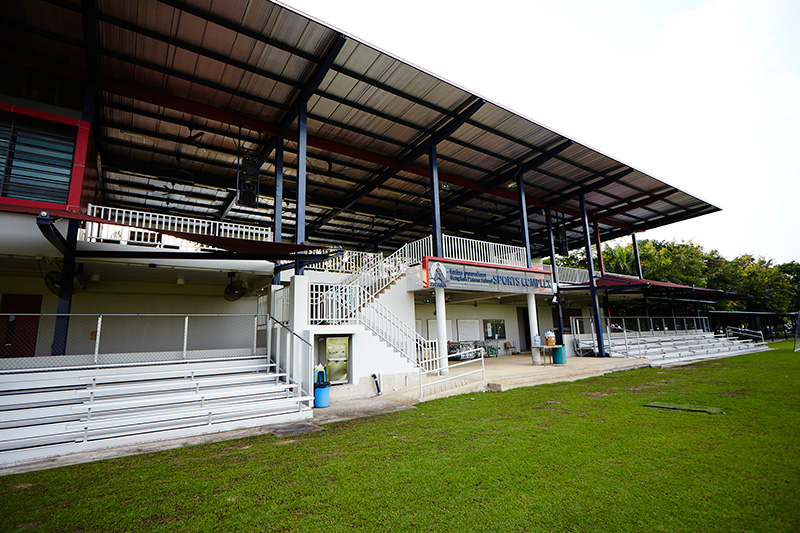 Sports Complex Fields
On the opposite side of Lasalle Road, connected by a pedestrian footbridge is the school's multi-purpose Sports Complex. The Tennis Office and eight tennis courts are located here along with the grandstand that overlooks the multiple sports pitches that are mainly used for football and rugby, and cricket nets. As well as being used by the school many community sport groups use these facilities at weekends and after the school day.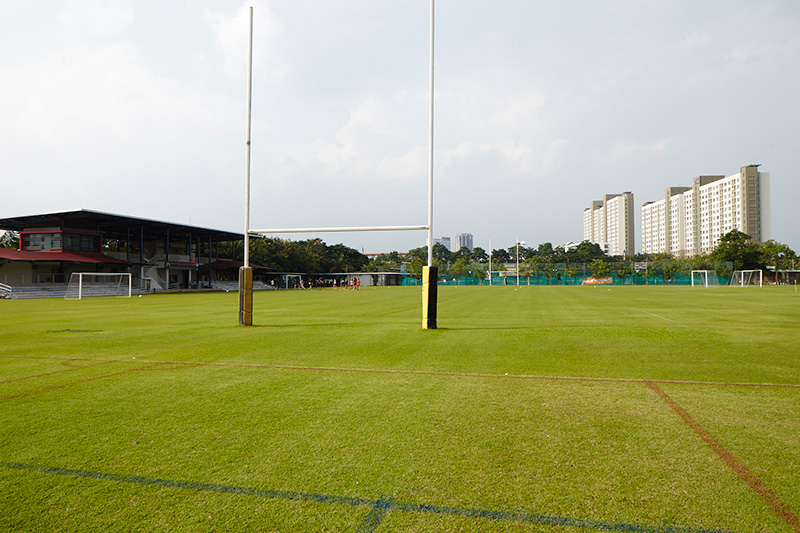 Outdoor Classroom
Our outside classroom facility has been developed to improve the provision of environmental education across the whole school. Used by students ranging from primary pond dipping to secondary research projects, the outdoor site features a large pond with an island and a traditional Thai-style sala built on its shores.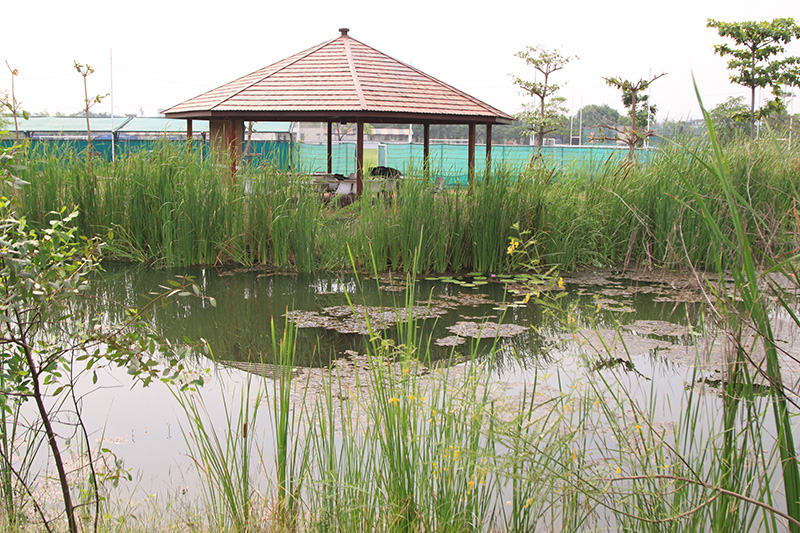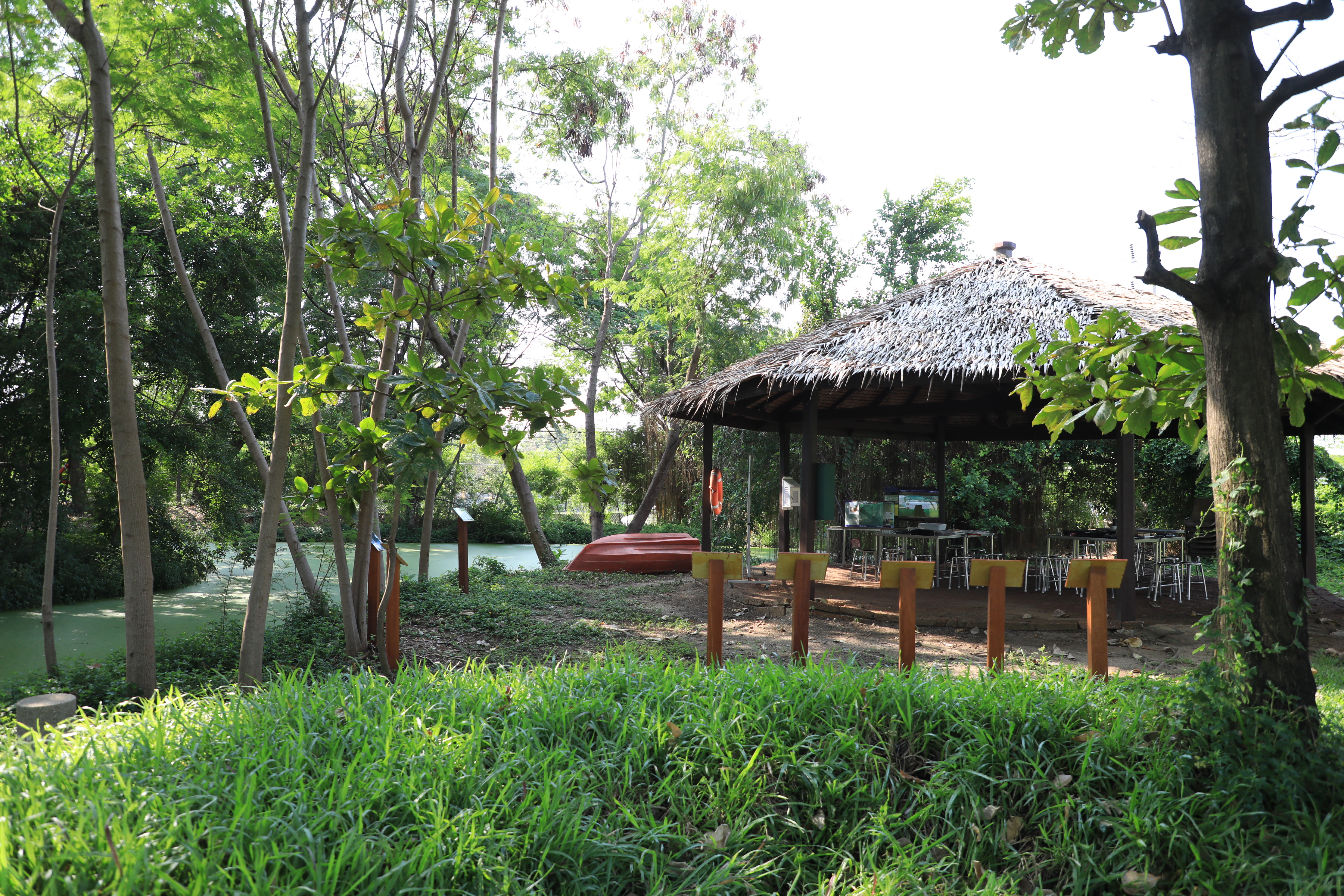 Bangjak Overflow Car Park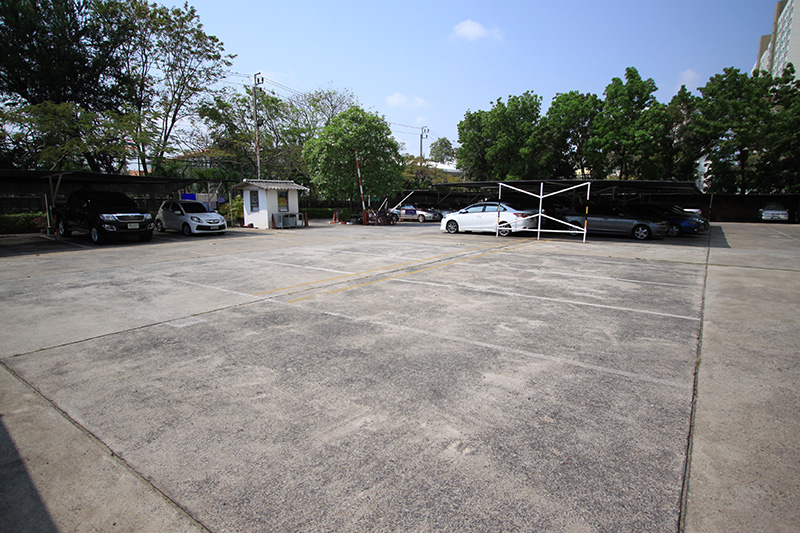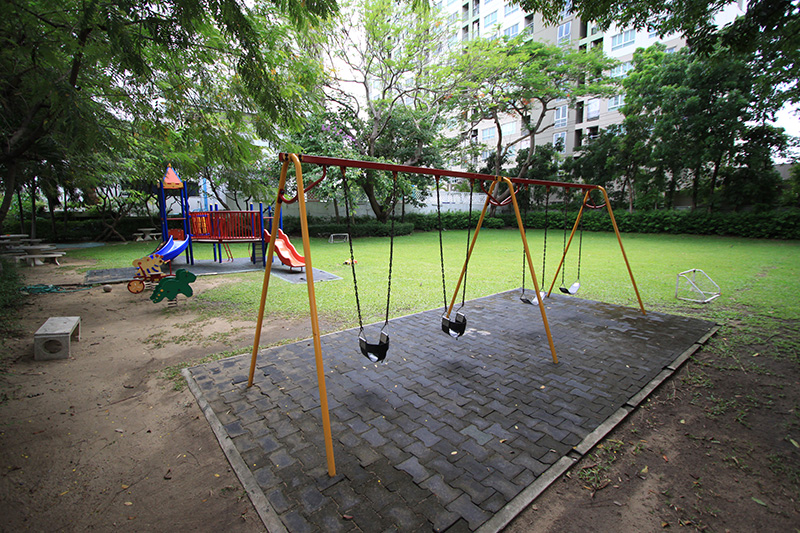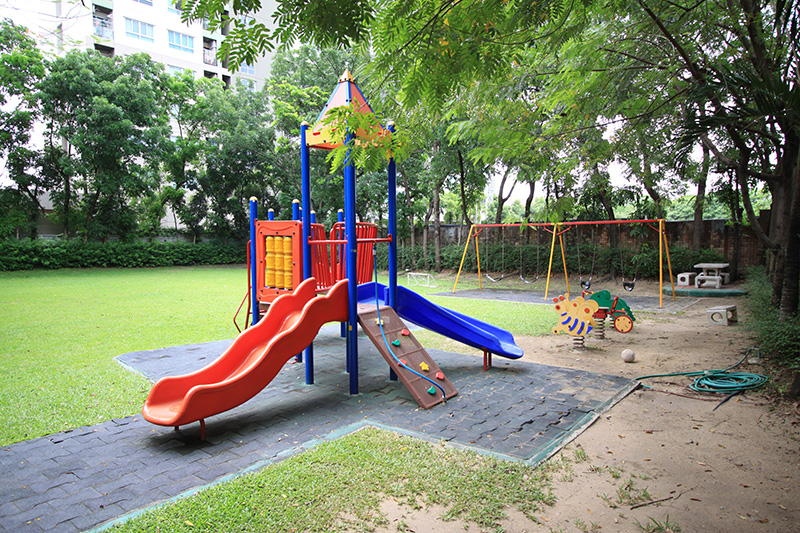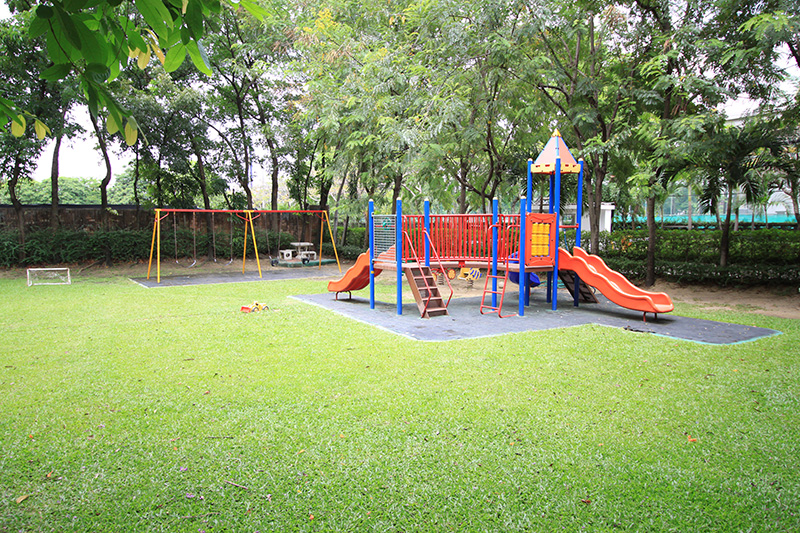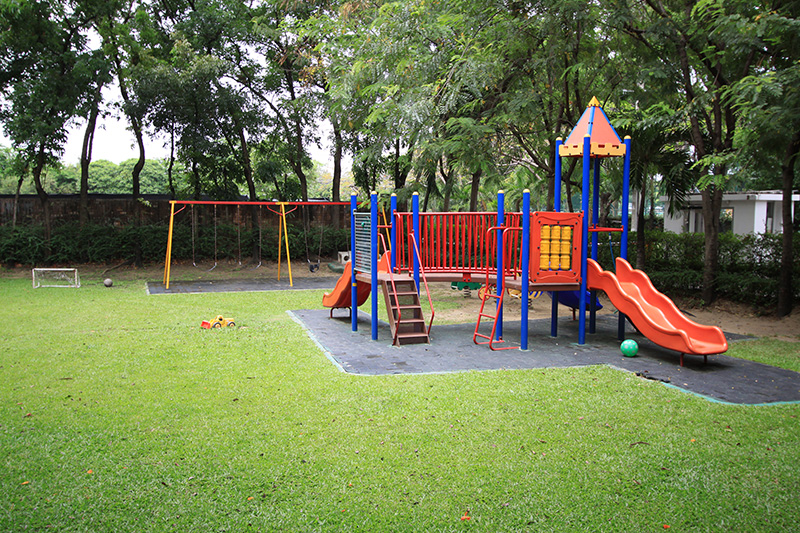 Todsamon Clubhouse & Panipa